Al-Fix Remover
CA GLUE REMOVER
100% solvent-free.
Dissolves fast and easily ca glues.
Removes even hardened ca glue and PU-foam.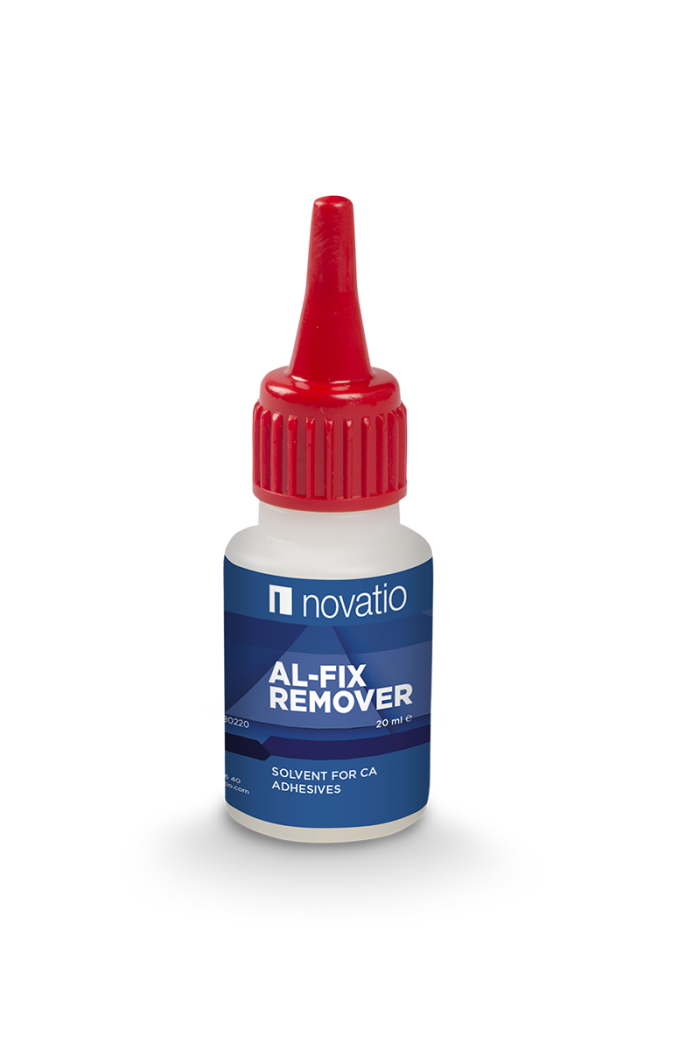 Packaging
501080000 - Al-Fix Remover - bottle 20ml
Description
Al-Fix Remover is a 100% active removing agent without solvent, for adhesives based on ethyl cyanoacrylate. Al-Fix Remover removes Al-Fix from various materials. Al-Fix Remover can also be used as a softener for other glues and polyurethane foams.
Application
Suitable for removing residual glue from: most metals, aluminium, glass, plexiglass, polyester, polystyrene, ceramics,... .
Technical information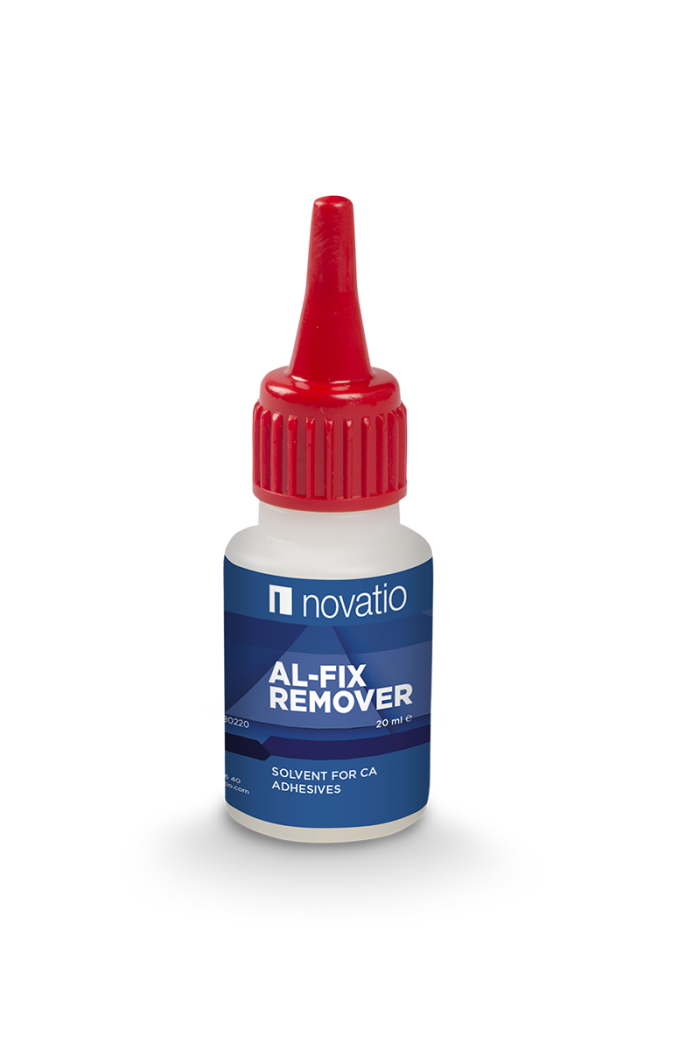 Al-Fix Remover
CA GLUE REMOVER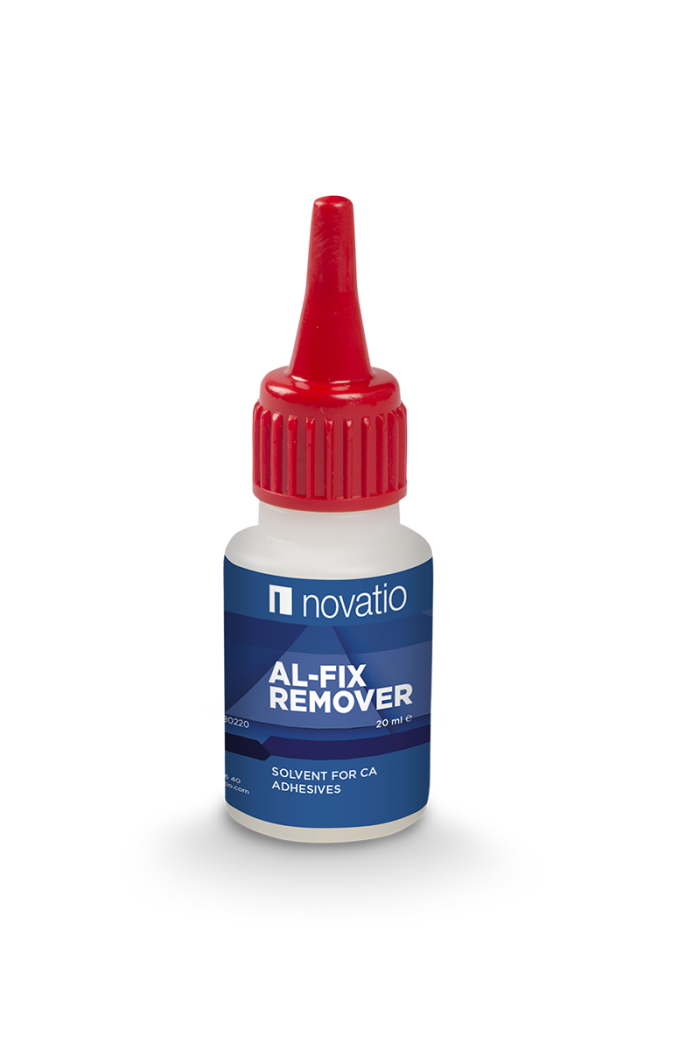 Colour: colorless.
Viscosity MPa's Brookfield 20°C: 1.
Specific gravity gr/mm³: 1,06.
Flashpoint DIN 55213: 110°C.
Dissolving time at 20°C: 30 sec.
Without solvent.
Shelf life: 36 months, keep dry, cool and frost-proof.
Safety measures: consult the Safety Data Sheet.
Instructions
Apply and allow the product to act; time will depend on application.
Remove the adhesive residue.
Always check the material being treated for resistance and colourfastness on an inconspicuous area.