Al-Fix Gel
CLEAR AND FILLING CA GLUE
Filling capacity makes reinforcing adhesive seam possible.
Very high tensile strength - stronger than the base material.
High shear strength and no shrinkage.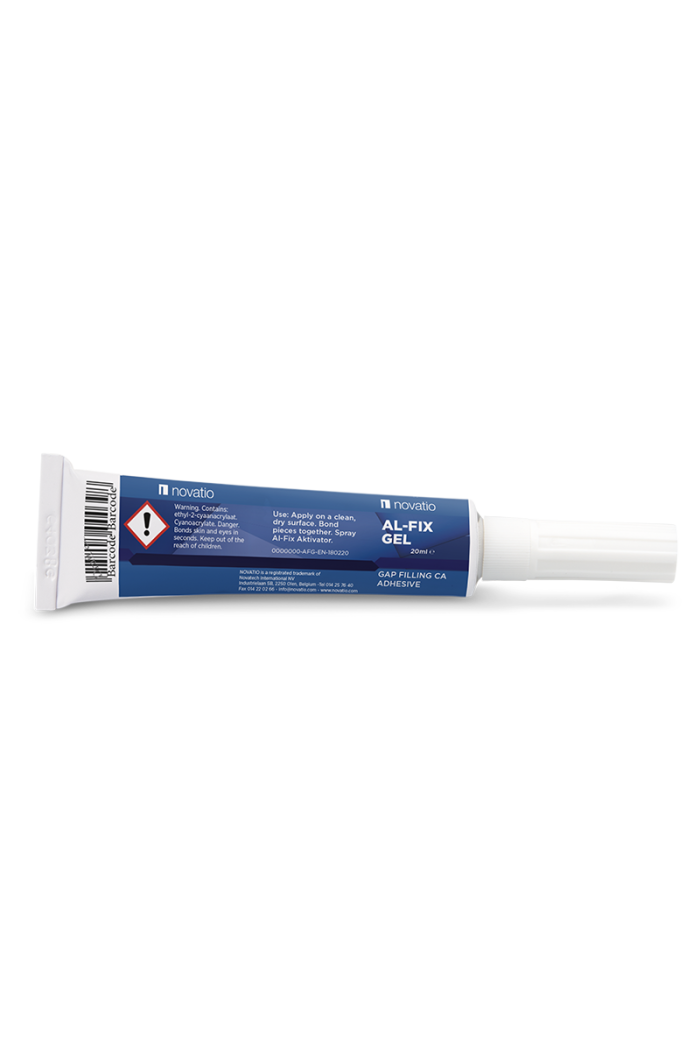 Packaging
501205000 - Al-Fix Gel - tube 20 ml
Description
Al-Fix Gel is an adhesive which bonds in seconds and has a special formula based on Cyanacrylate. Al-Fix Gel is a one component adhesive which is solventless and consists mainly of Athyl Cyanacrylate Monomer. Al-Fix Gel is temperature resistant in the range from -30°C to +100°C. Al-Fix Gel is resistant to solvents, oils, benzene, temperature fluctuations and atmospheric conditions. Al-Fix Gel joints have a high tensile shear strength and show no shrinkage.
Application
Al-Fix Gel provides an exceptionally strong bond between almost all kinds of materials, with the exception of polyethylene, polypropylene and fluorine containing materials. Al-Fix Gel is recommended wehn a thicker adhesive seam and better filling is required. Materials which can be bonded with Al-Fix Gel: ABS, aluminium, bakelite, bronze, buthyl, celluloid, chloroprene, chrome, delrin, glass, copper, natural rubber, NBR, neoprene, nitril, nylon, phenol, polycarbonate , polystyrene, porcelain, hard pvc, stainless steel.
Technical information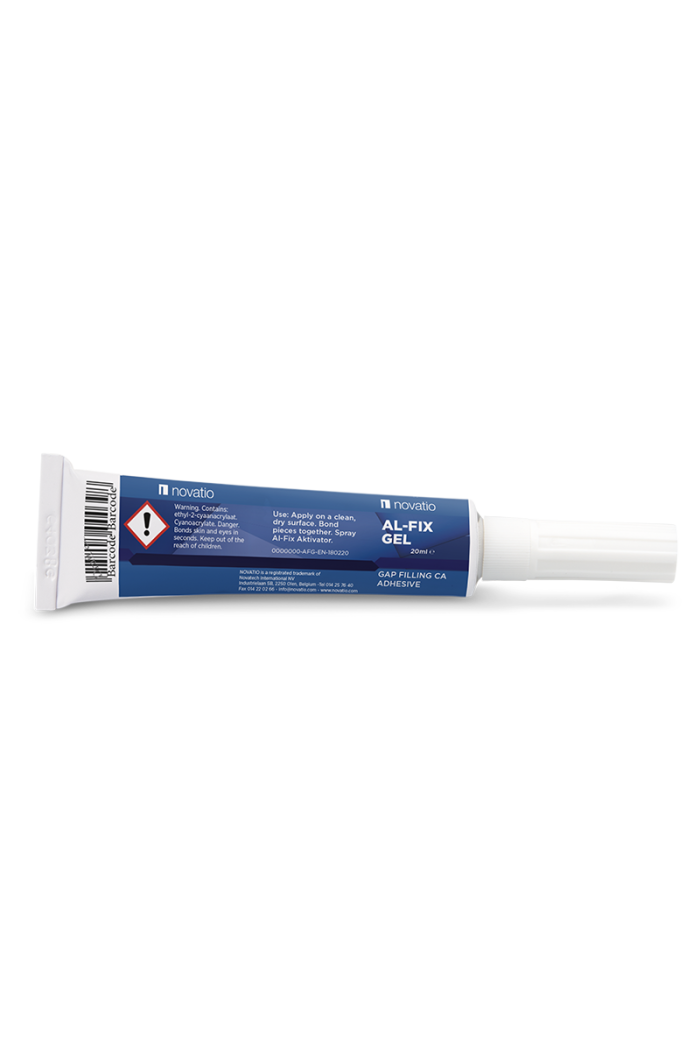 Al-Fix Gel
CLEAR AND FILLING CA GLUE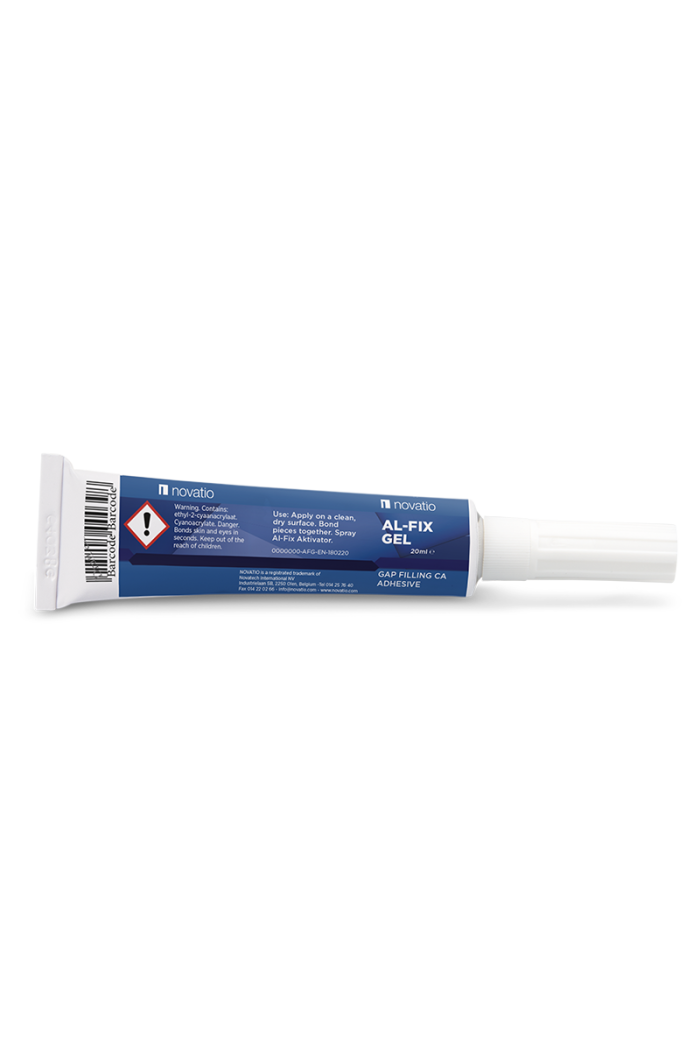 Basis: ethyl-2 cyanoacrylate monomer.
Color: transparent.
Viscosity: 90,000 - 130,000 mPas.
Specific weight: 1.04-1.06 g/ml.
Application temperature: optimal at +23°C.
Temperature resistance: from -40°C to +85°C.
Flash point: +87.
Tensile strength: 14 - 16 N/mm².
Initial hardening: on NBR rubber: <7 s; on stainless steel: 25-35 s.
Final strength: after 24 hours.
Repaintable: yes.
Shelf life: 12 months, dry, cool and frost-free.
Safety measures: please consult the safety data sheet.
Instructions
Open the tube with the top of the sealing cap.

Apply to clean and dry surface.

Join parts together.

Spray Al-Fix Aktivator.