Al-Fix Filler
FILLER FOR AL-FIX GLUES
To obtain an easy volume for the use of Al-Fix glues.
To fill damages and bondings where a gap/opening between the materials is required.
Powder in handy dispensing bottle.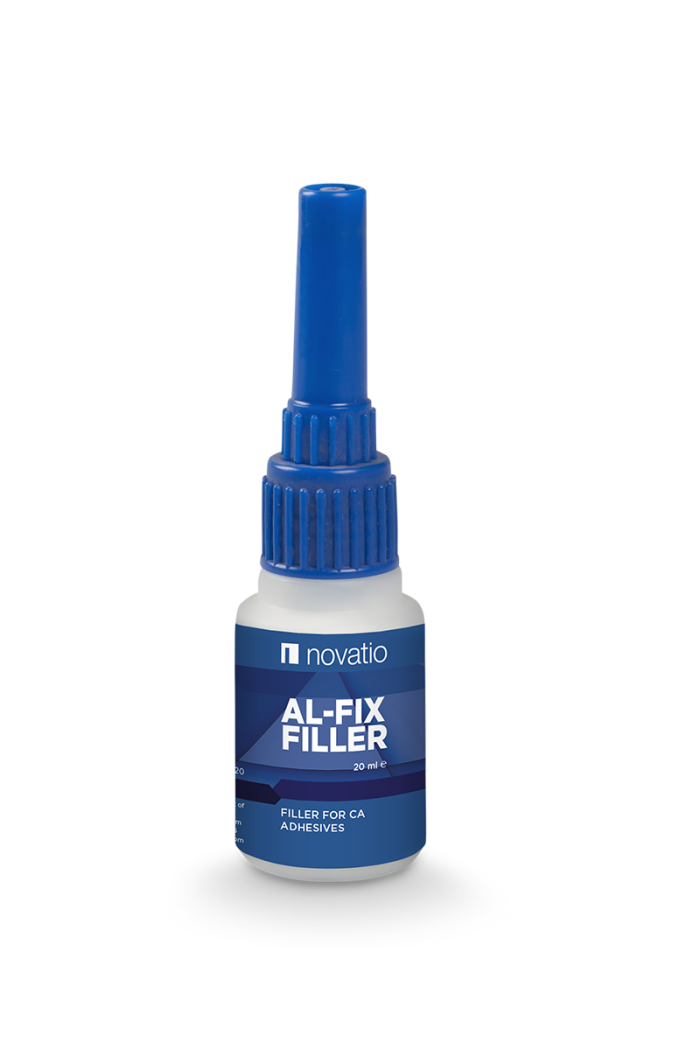 Packaging
501100000 - Al-Fix Filler - bottle 20ml
Description
Al-Fix is an adhesive which bonds in seconds and has a special formula based on Cyanacrylate. Al-Fix Filler is a one component adhesive which is solventless and consists mainly of Athyl Cyanacrylate Monomer. Al-Fix is temperature resistant in the range from -30°C to +100°C. Al-Fix is resistant to solvents, oils, benzene, temperature fluctuations and atmospheric conditions. Al-Fix Filler joints have a high tensile shear strength and show no shrinkage.
Technical information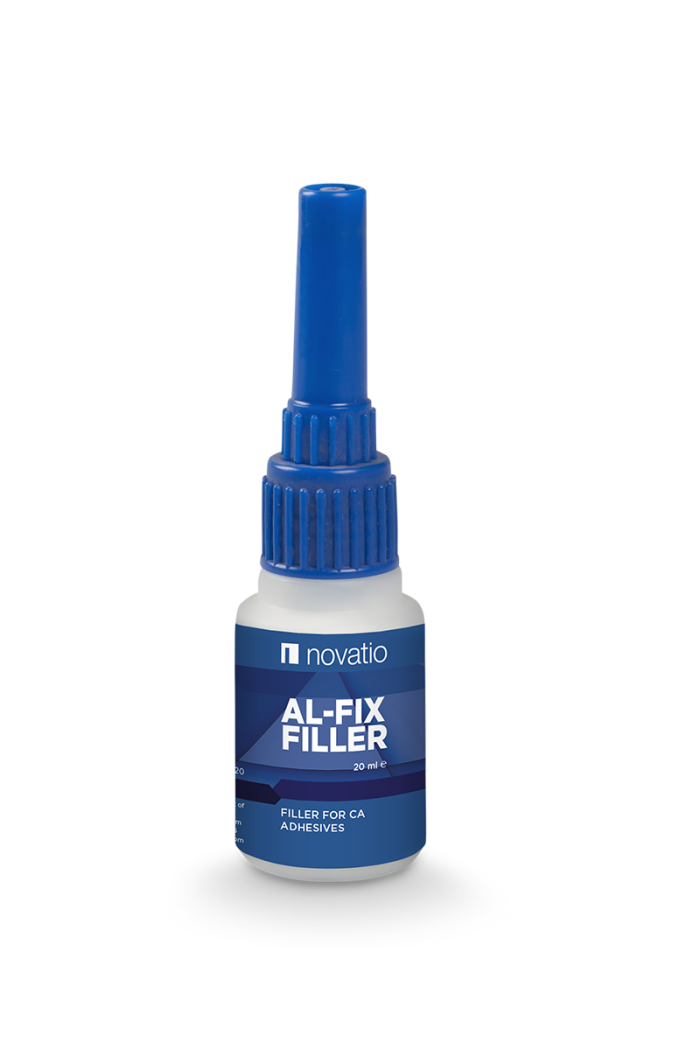 Al-Fix Filler
FILLER FOR AL-FIX GLUES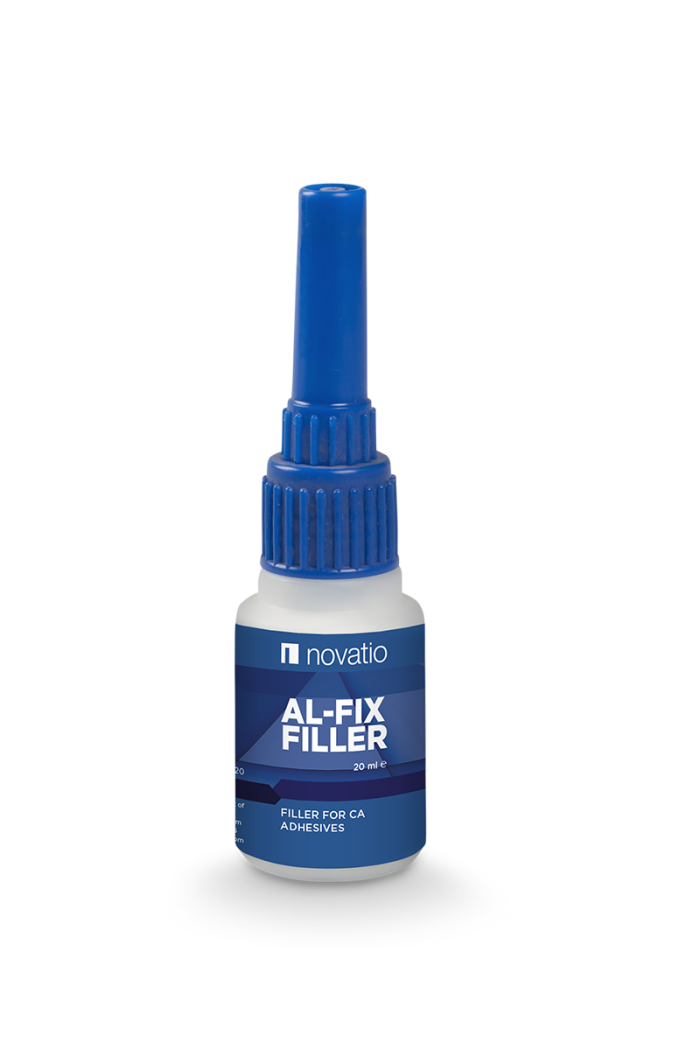 Base: e.g. glass.
Form: powder.
Colour: white.
Odour: odourless.
Flammability: not flammable.
Relative density at 20°C: 2,6.
Shelf life: 12 months, dry and cool.
Safety measures: consult the Safety Data Sheet.
Instructions
Apply in layers: Spread Al-Fix adhesive and then Al-Fix Filler.
Repeat if necessary.
If desired, accelerate curing with the help of Al-Fix Aktivator.