Al-Fix Flexible
FLEXIBLE AND CLEAR CA GLUE
Suitable for elastic materials.
Flexible bonding, with prolonged working time.
Excellent chemical, temperature and moisture resistant.
Moisture, shock, sliding and impact resistant.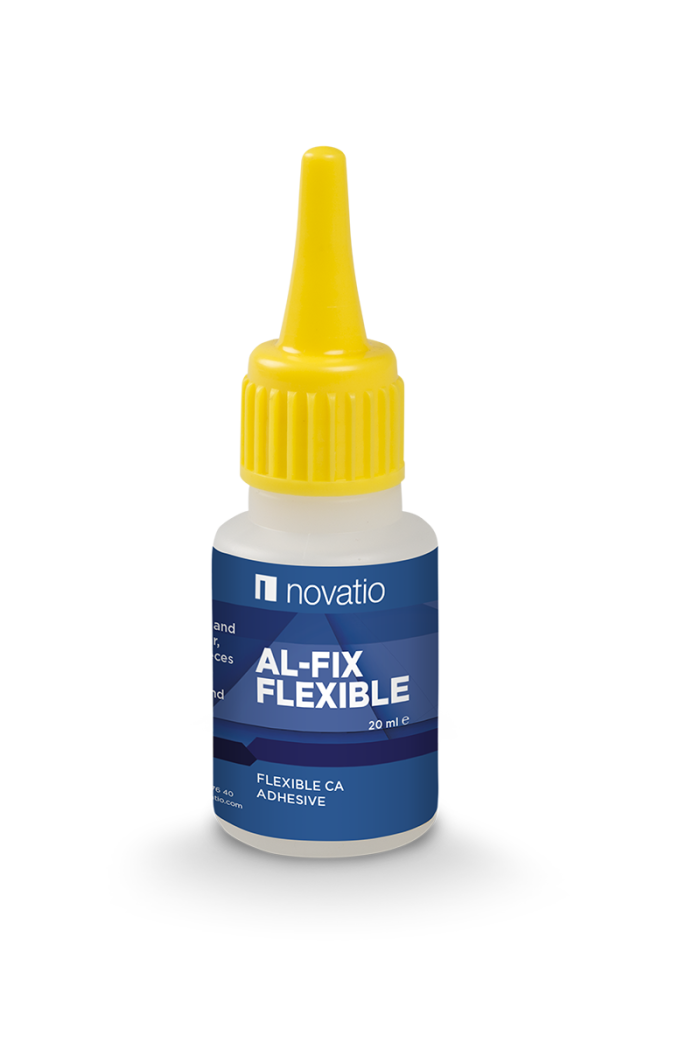 Packaging
501403000 - Al-Fix Flexible - bottle 20ml
501405000 - Al-Fix Flexible - bottle 500gr
Description
Al-Fix Flexible is a transparent and flexible cyanacrylate that has extremely good adhesive strength on most materials and is slightly elastic after curing. Al-Fix Flexible is resistant against solvents, oil, benzene, high and low temperature fluctuations. Al-Fix Flexible is ideal for applications that come into regular contact with moisture.
Application
ideal for metal and rubber joints
for fast adhesion of natural and artificial rubbers, plastics, metals,...
to glue rubbers and plastics that are faced with higher temperature fluctuations and moisture Al-Fix Flexible makes strong adhesion possible between very diverse materials with the exeption of polyethylene, polypropylene, silicone and fluorine.
Materials that can be glued with Al-Flix Flexible: ABS, aluminium, bakelite, bronze, buthyl, celluloid, chloroprene, chromium, delrin, glass, copper, natural rubber, NBR, Neoprene, nitril, phenol, polycarbonate, polystyrene, porcelain, hard PVC, stainless steel, steel.
Technical information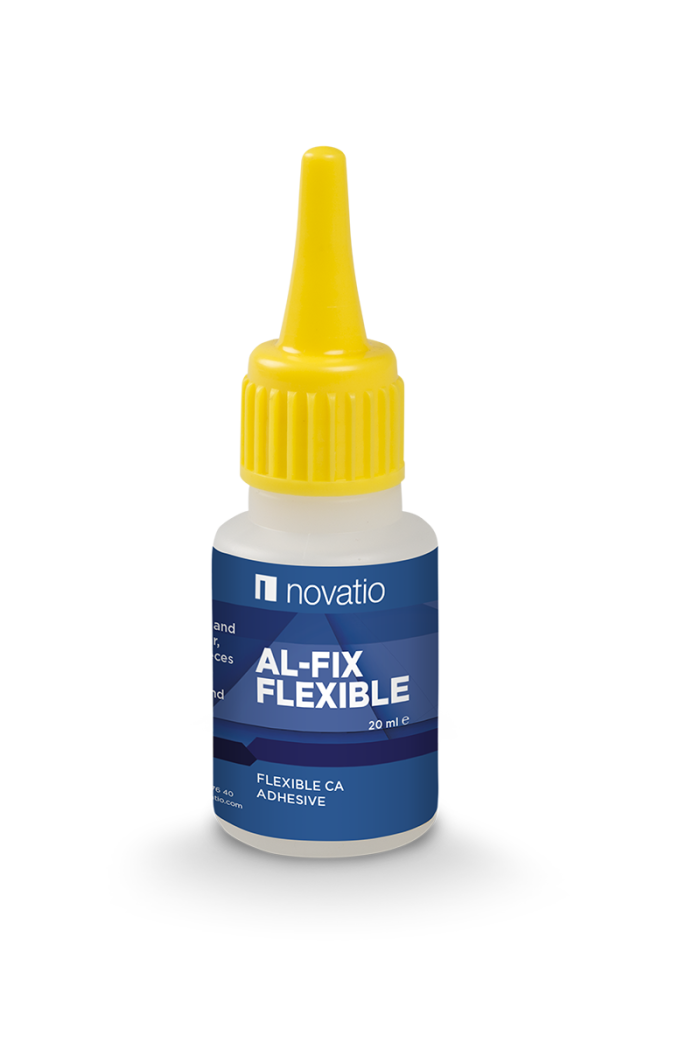 Al-Fix Flexible
FLEXIBLE AND CLEAR CA GLUE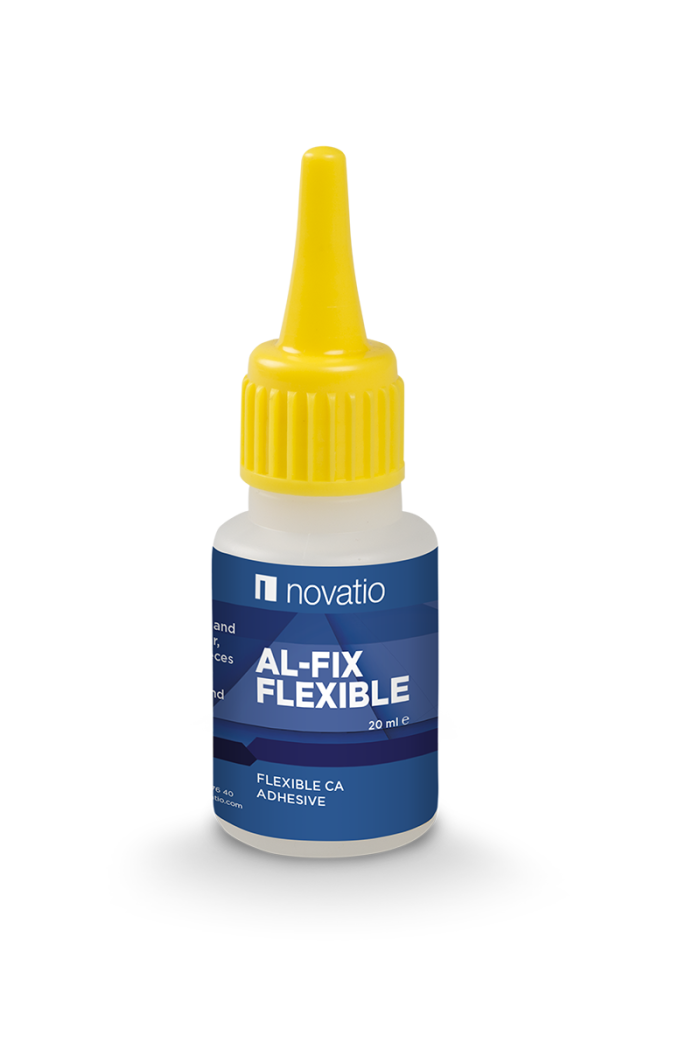 Colour: matt, transparant.
Viscosity at 25°C: 2500-3500 mPa.s.
Density: 1,06 g/m. Flashpoint: 85°C.
Tensile strength on NBR: 62 N/cm².
Shear strength on steel: 28 N/mm².
Temperature range: -55°C to +140°C.
Soluble in: acetone, nitromethane, ethylacetate.
Shelf life: 12 months, keep dry, cool and frost-proof.
Safety measures: consult the Safety Data Sheet.
Instructions
Apply sparingly and on one side on a clear and dry surface.
Bond pieces together.
Combine with Al-Fix Aktivator or Al-Fix Aktivator SF on porous materials. The use of Al-Fix Aktivator can lead to a greater shrinkage of the adhesive seam as well as possibly lower flexibility.