Trimfix
UNIVERSAL SPRAY GLUE
Ideal for bonding of large surfaces.
Heat, cold and moisture resistant, and does not dry.
Ideal for permanent or temporary bonding.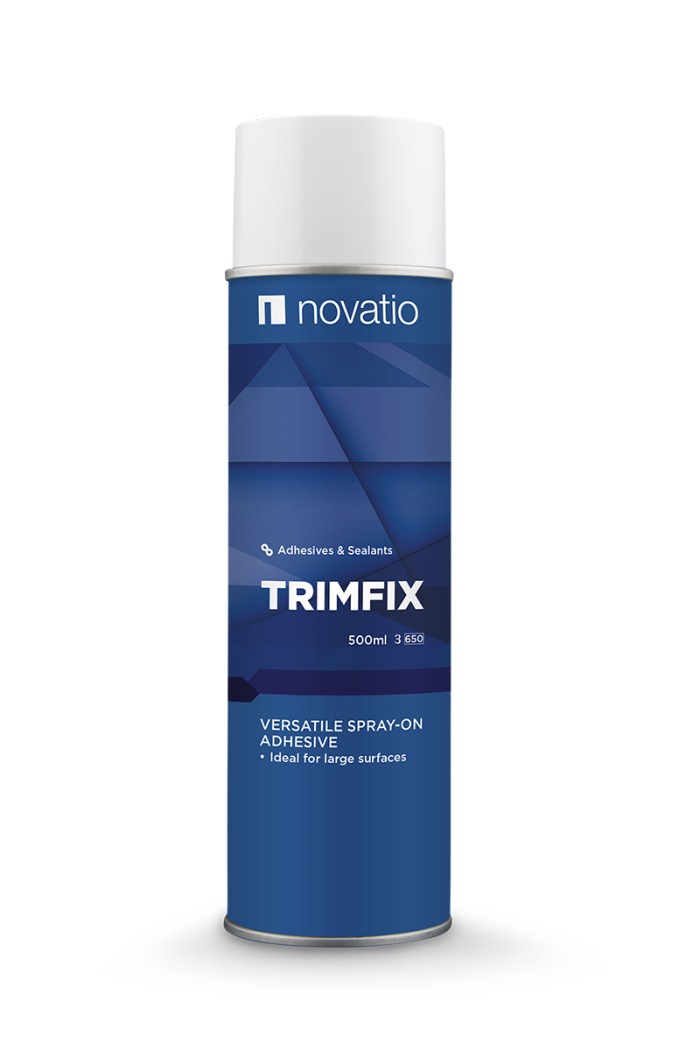 Packaging
511001000 - Trimfix - aerosol 500ml
Description
Trimfix is an air spray adhesive based on synthetic rubber. Trimfix offers a wide variety of applications. Trimfix bonds durably, quick and without any strings or dripping. Trimfix is appropriate for bonding large surfaces where a thin and transparent glue is recommended.
Application
Is suitable for gluing: paper, textile, cardboard, foam plastics, polyurethane, cork, polystyrene, felt, vinyl, plastic foil, reproductions... to glass, metal, ceramics, wood, concrete, … .
Technical information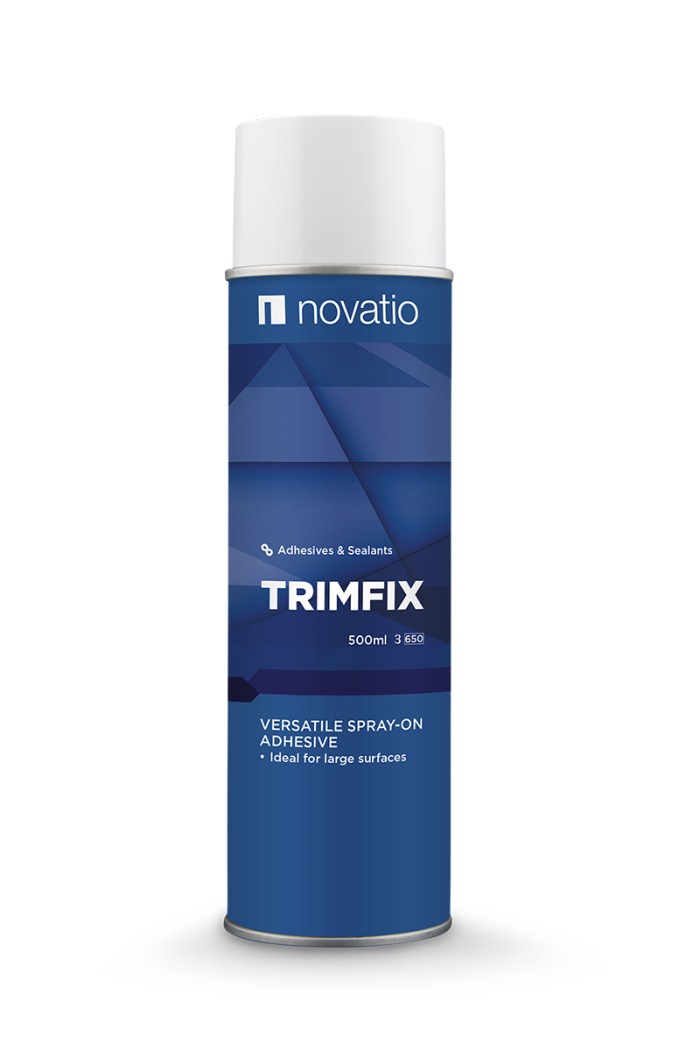 Trimfix
UNIVERSAL SPRAY GLUE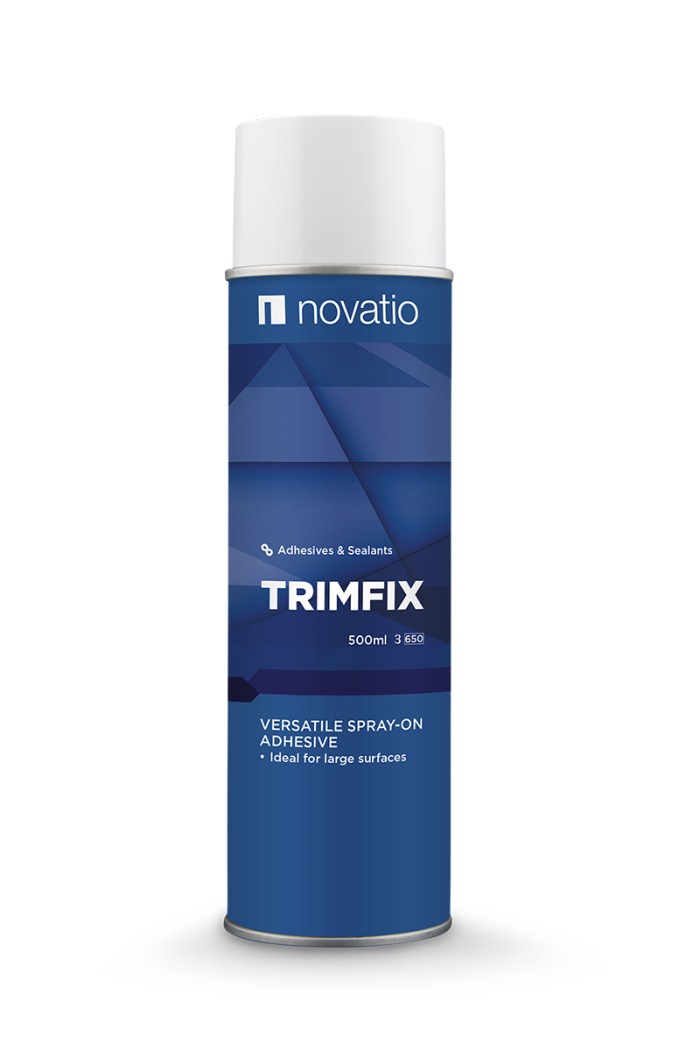 Basis: synthetic rubber in a solution.
Specific weight: 0,77 kg/dm³.
Solid materials: 22,5 - 24,5%.
Viscosity: 100-300 Cps at 20°C.
Colour: milky white.
Drying time: ca. 5 minutes at 20°C.
Open working time: max. 45 minutes.
Temp. resistance: 80°C constant - peak load: 100°C.
Consumption: 1,5 to 2 m2 per aerosol (onesided).
Detergent: Novatio Safety Clean.
Shelf life: 12 months, keep dry, cool and frost-free
Safety measures: consult the Safety Data Sheet
Instructions
Shake before use.
Apply on a clean, dry substrate; if necessary, clean with Multifoam and/or Safety Clean first.
Spray a thin, even film on the surface. In the case of porous materials, spray on one side and immediately join the two surfaces together; in the case of smooth materials, spray on both surfaces and allow to dry for +/- 3 minutes before bonding them together.
After use, empty the spray head by holding the can upside down.
Use Trimfix WT on very porous materials. Remove excess glue using Novatio Safety Clean.