Battery Gun
RECHARGABLE CAULKING GUN
Caulking gun for sausages and cartridges.
With adjustable 357 kg pressure for each product.
Stops with backward piston movement, prevents overrun.
Puller with variable speed.
Fast charging, exchangeable 18V lithium Bosch battery.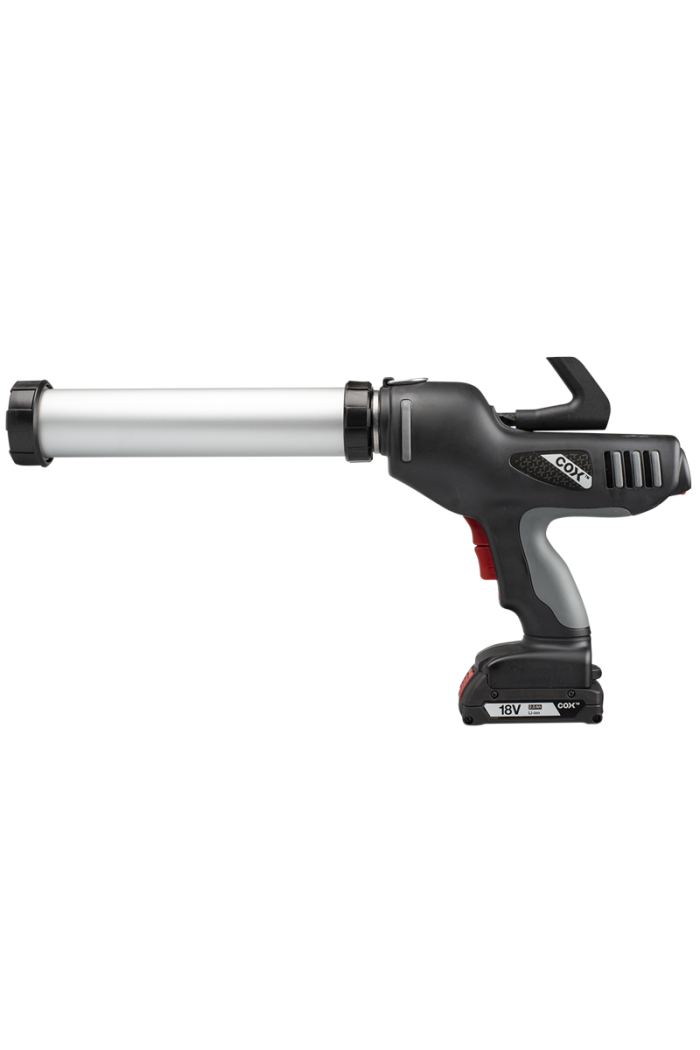 Packaging
316811390 - Battery Gun 400 cartridge + sausage 310ml
316812390 - Battery Gun 600ml
316820390 - Battery for Battery Gun 400 + 600
Description
The Battery Gun guarantees great freedom of movement and ease of use thanks to a battery with long usage between charges, better control over speed during dispensing, auto-reverse and anti-drip function, trigger lock and overload shutdown. The Battery Gun is suitable for sausages up to 400ml and cartridges up to 310ml and can handle all products with its adjustable pressure of 357 kg.
Technical information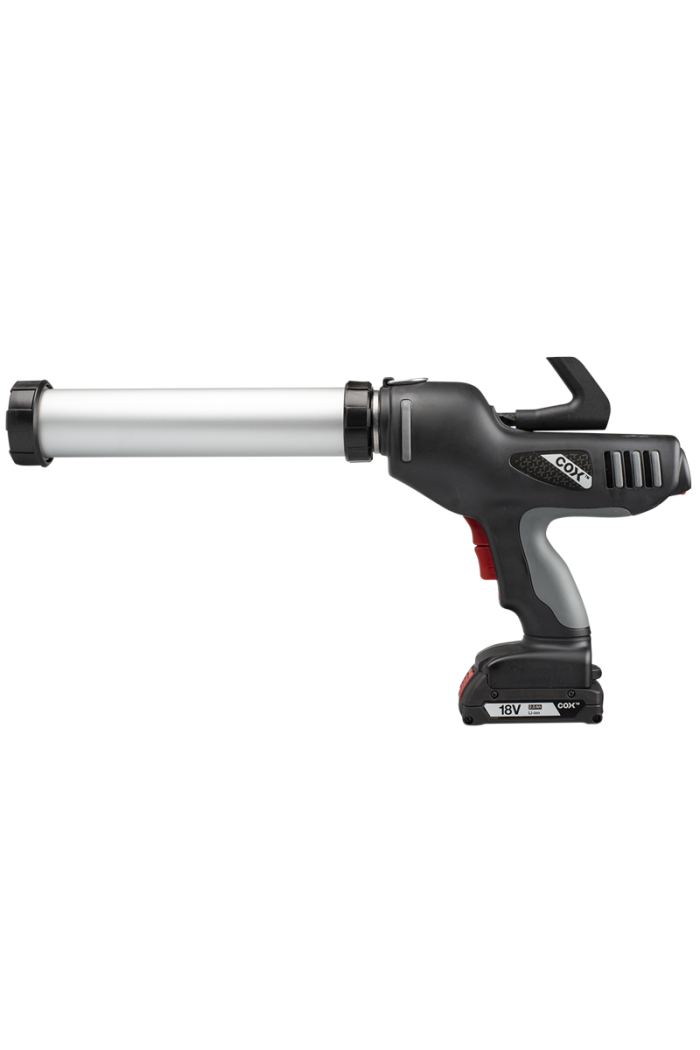 Battery Gun
RECHARGABLE CAULKING GUN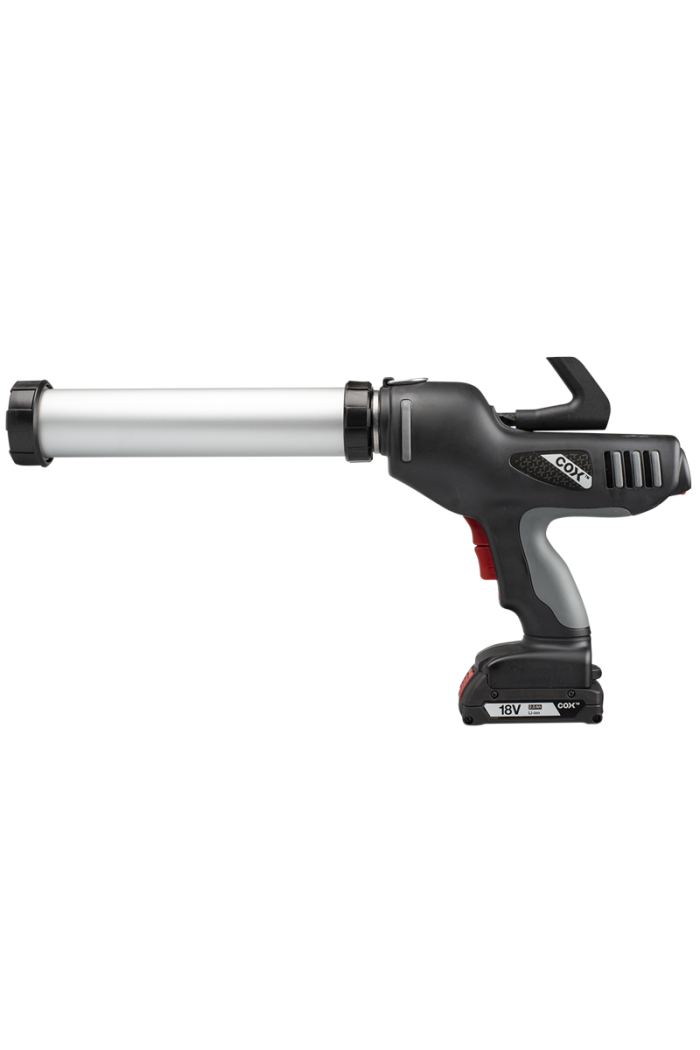 Material handle: PC/ABS.
Material holder: anodised aluminium.
Weight: 1.65-2.53kg.
Barrel length: 237mm-389mm.
Maximum thrust force: 3.5kN.
Voltage: 18V.
Battery capacity: 2.0Ah.
Battery charging time: 35 min.
Battery Type: Li-ion.