Novatex Tape Yellow/Black
YELLOW/BLACK TAPE FOR CORDONING OFF AND SAFETY PURPOSES
High adhesive strength and water resistant.
Temperature and UV resistant.
Adheres inside and outside on most surfaces.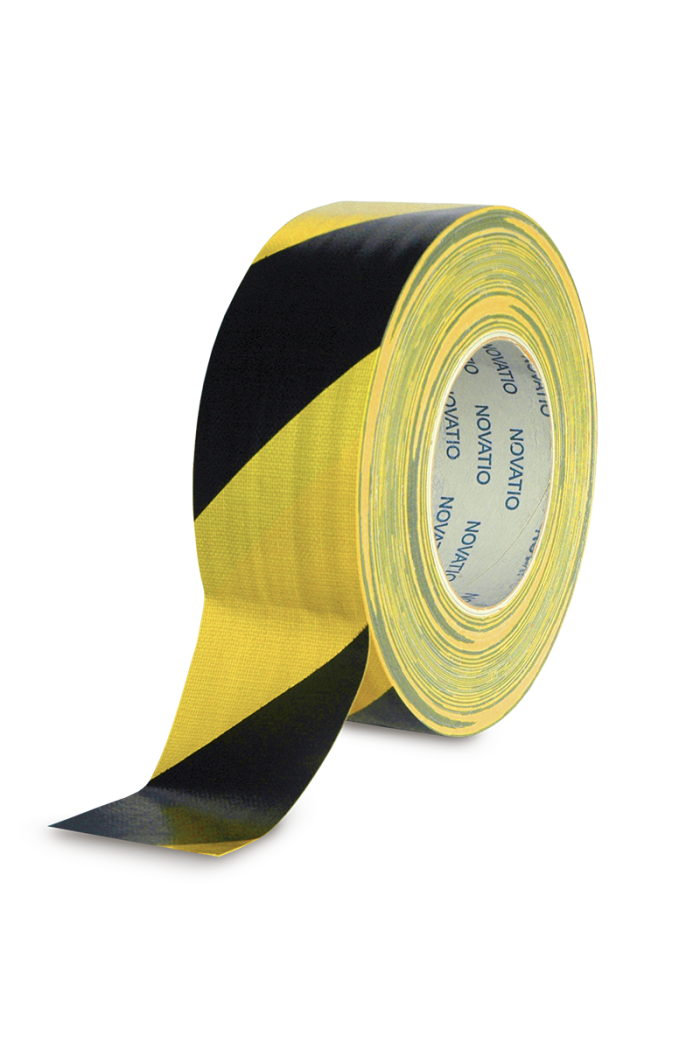 Packaging
561058000 - Novatex Tape Yellow/Black - roll 50m
Description
Novatex Tape Yellow/Black is a barrier tape with a strong adhesive coat for interior and exterior use. The tape is easy to tear.
Technical information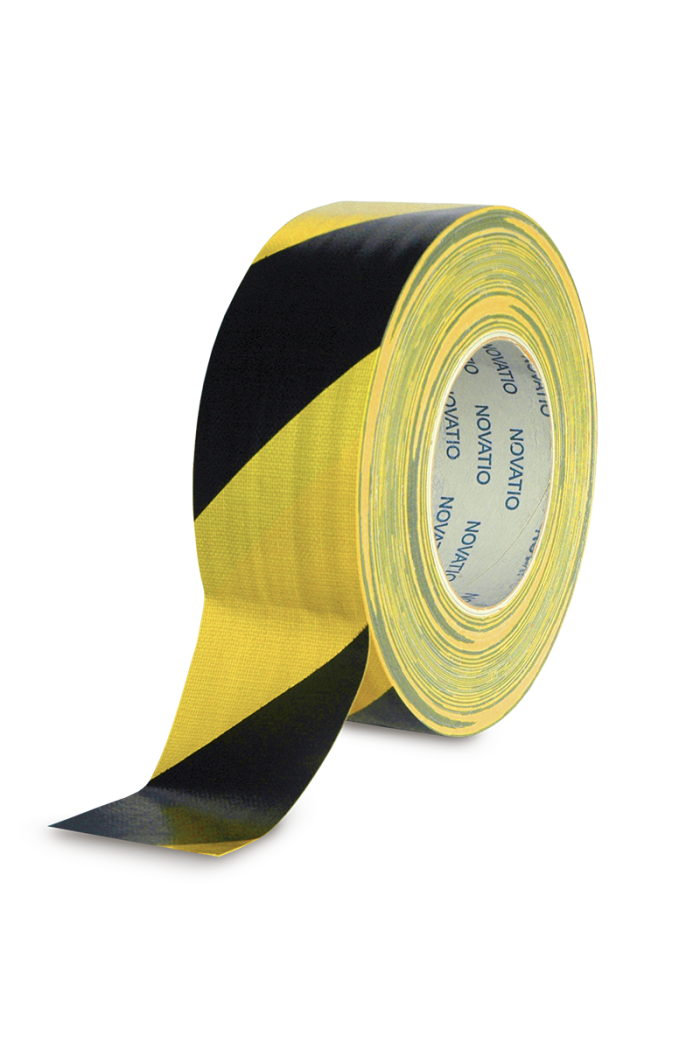 Novatex Tape Yellow/Black
YELLOW/BLACK TAPE FOR CORDONING OFF AND SAFETY PURPOSES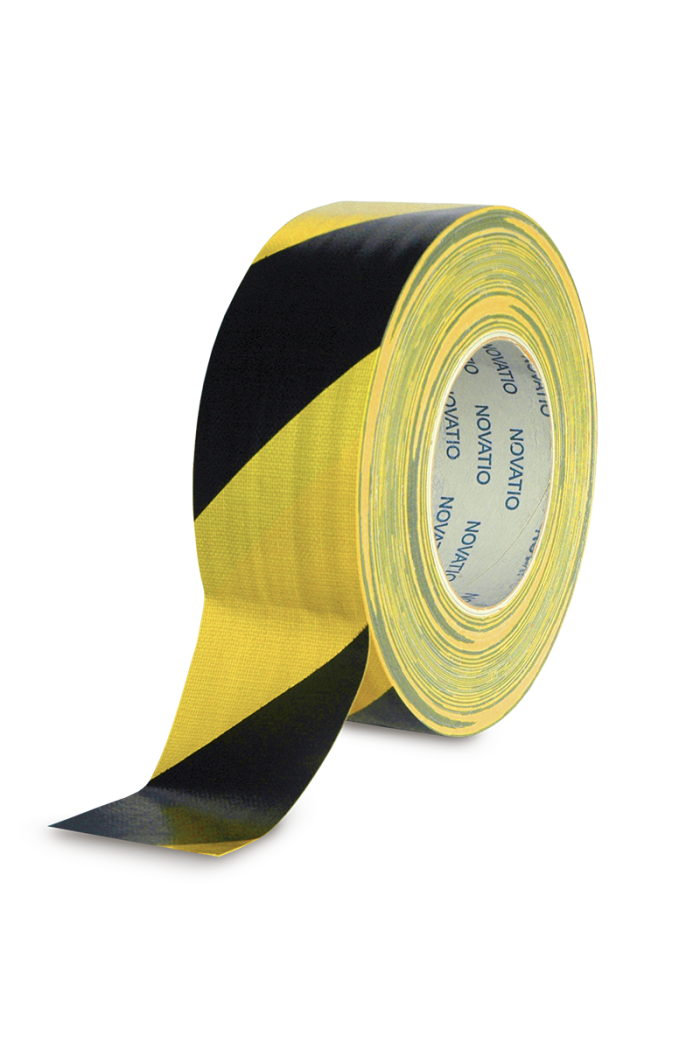 Adhesive: white adhesive coat based on natural rubbers and synthetic resins.
UV resistance: good.
Base: fabric with PE coating.
Total thickness: 0.3 mm.
Tensile strength: 137 N/25mm.
Breaking strain: 11%.
Peeling force on stainless steel: 9.8 N/25mm.
Temperature resistance: from -35°C to +80°C.
Shelf life 24 months kept in a dry, cool and frost-free place.