MBT-110 Muntin Bar Tape
DOUBLE-SIDED MOUNTING TAPE FOR GLASS AND CROSSBARS
Adheres to glass, aluminium and powder coatings.
Absorbs dilatation differences in case of temperature fluctuations.
Long-term UV-resistant.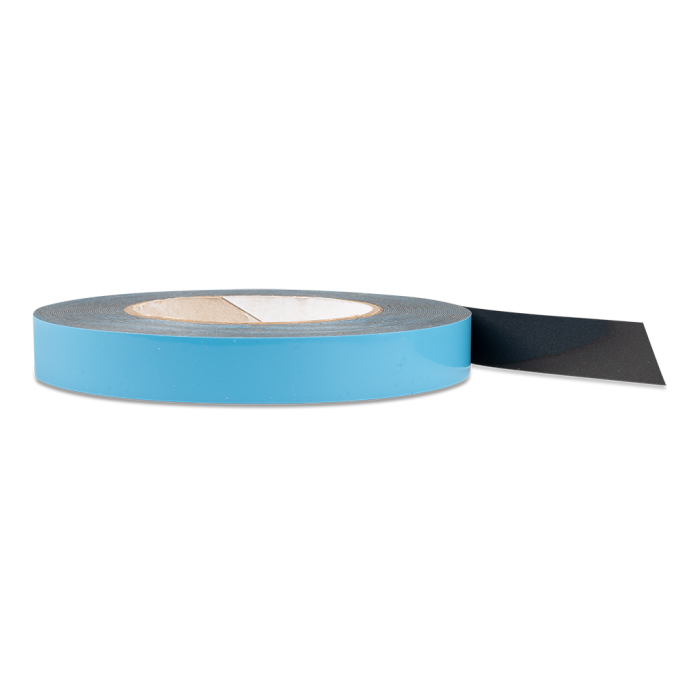 Packaging
554130390 - MBT-110 Muntin Bar Tape - black - roll 12mm x 66m
554131390 - MBT-110 Muntin Bar Tape - black - roll 19mm x 66m
Description
Double-sided acrylic tape, suitable for indoor and outdoor use. The PE foam core compensates for differences in expansion. Resistant to extreme temperatures, high UV load, air pollution, salt spray, ... .
Application
Bonding of crossbars on windows.
Installation of reveals and small sash covers.
Bonding of blind panels and profiles.
Technical information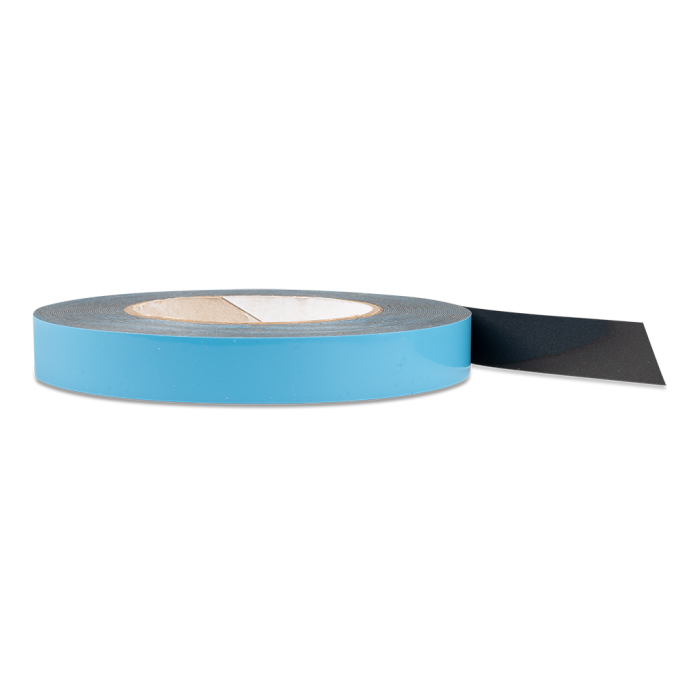 MBT-110 Muntin Bar Tape
DOUBLE-SIDED MOUNTING TAPE FOR GLASS AND CROSSBARS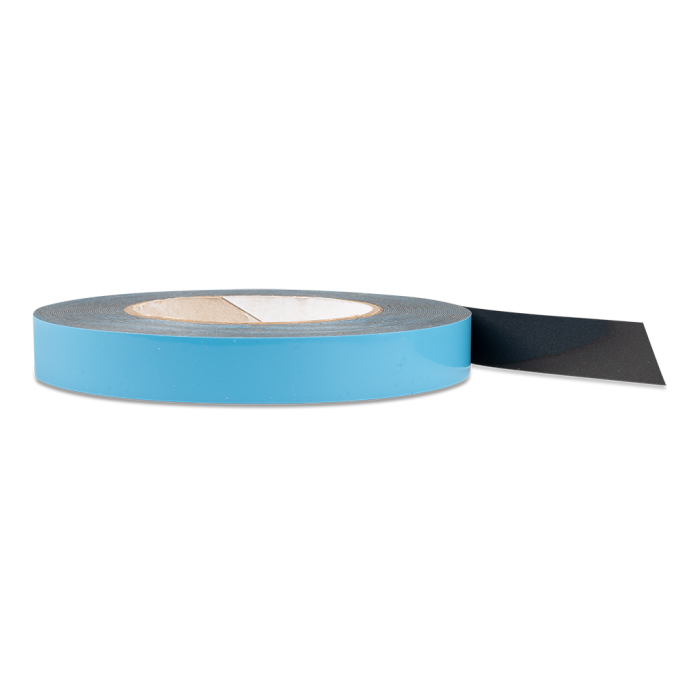 Adhesive: acrylic.
Carrier: PE foam.
Protective film: polyethylene.
Colour: black.
Thickness: 0.4 mm.
Pressure sensitive: hardens by pressing.
Processing temperature between +5°C and +35°C.
Temperature resistance: -40°C to +100°C (peak up to +150°C).
Shear strength (static, after 72 hrs): 72 N/cm².
Tensile strength (after 72 hrs): 120 N/cm².
Density: 100 kg/m².
Shelf life: 12 months, dry, cool and frost-free.
Instructions
Apply to clean and dry surface, if necessary clean with Safety Clean and/or Multifoam.
Remove protective foil, join the parts together and press firmly.
High immediate strength. Heating up the bonded parts (up to +65°C) accelerates the force build-up.
First test substrates based on PE, PP, silicones and bitumen for adhesion. Treating difficult plastics and powder coatings with Seal&Bond Special Primer can improve the adhesion, as can increasing the adhesion surface by sanding.