High Tech Tape
DOUBLE-SIDED ACRYLIC TAPE
For permanent mounting on most materials.
Avoid damaging surfaces.
Very high initial strength, but repositionable.
UV, moisture and heat resistant and liquid proof.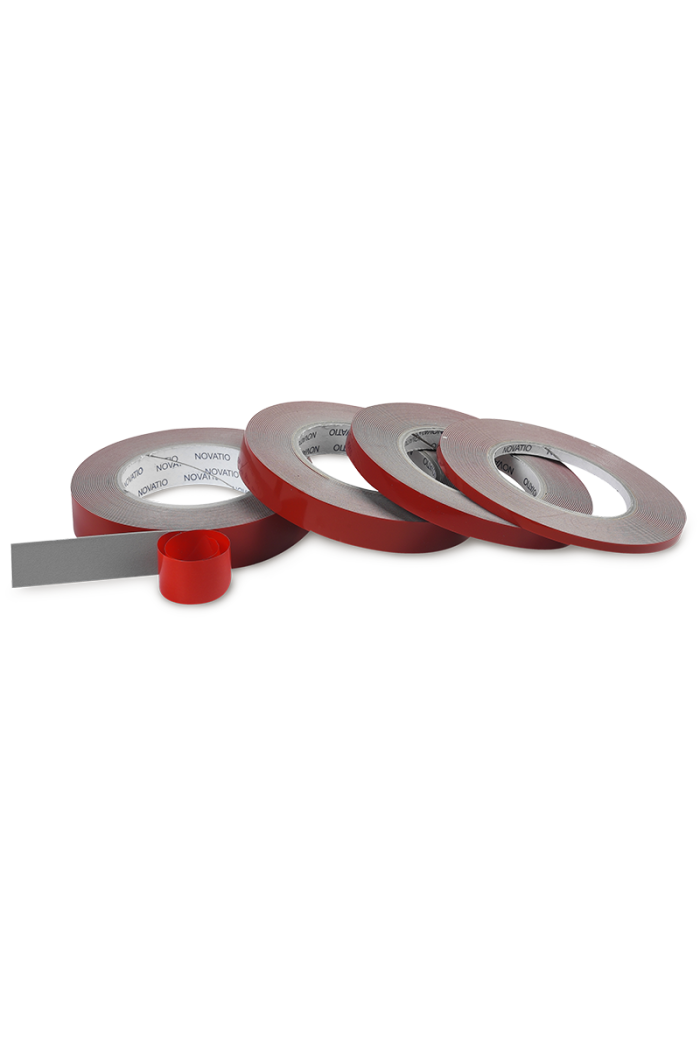 Packaging
554068000 - High Tech Tape grey acrylic - roll 6mm / 10m
554128000 - High Tech Tape grey acrylic - roll 12mm / 10m
554129390 - High Tech Tape black - roll 12mm / 33m
554198000 - High Tech Tape grey acrylic - roll 19mm / 10m
554258000 - High Tech Tape grey acrylic - roll 25mm / 10m
Description
The tape has a closed cell structure, is therefore 100% liquid-tight and guarantees structural bonding. High Tech Tape has a high chemical resistance and is temperature resistant from -30 ° C to + 150 ° C. The protective film is easy to remove.
Application
sanitary and kitchen arrangement: bonding of different accessories and fittings on formica, tiles, metal, inox, lacquer, glass,...
name- and information plates for permanent attachments
electronics: rails in switch boxes, assembling of all electronics components, even at high temperature fluctuations
automotive: bonding of decorative frames, emblems, electrical components, decorative covers on side mirrors
heavy duty: bonding of roof- and wall panels on framework from buses and trucks, protective strips of vestibules, mirrors, number plates,...
Technical information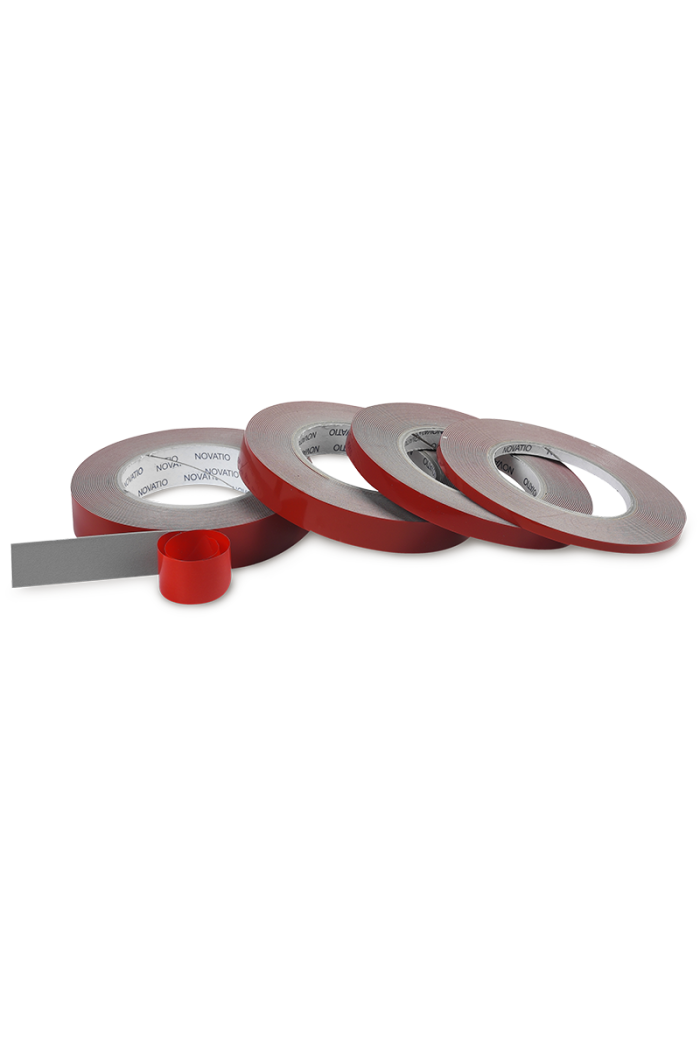 High Tech Tape
DOUBLE-SIDED ACRYLIC TAPE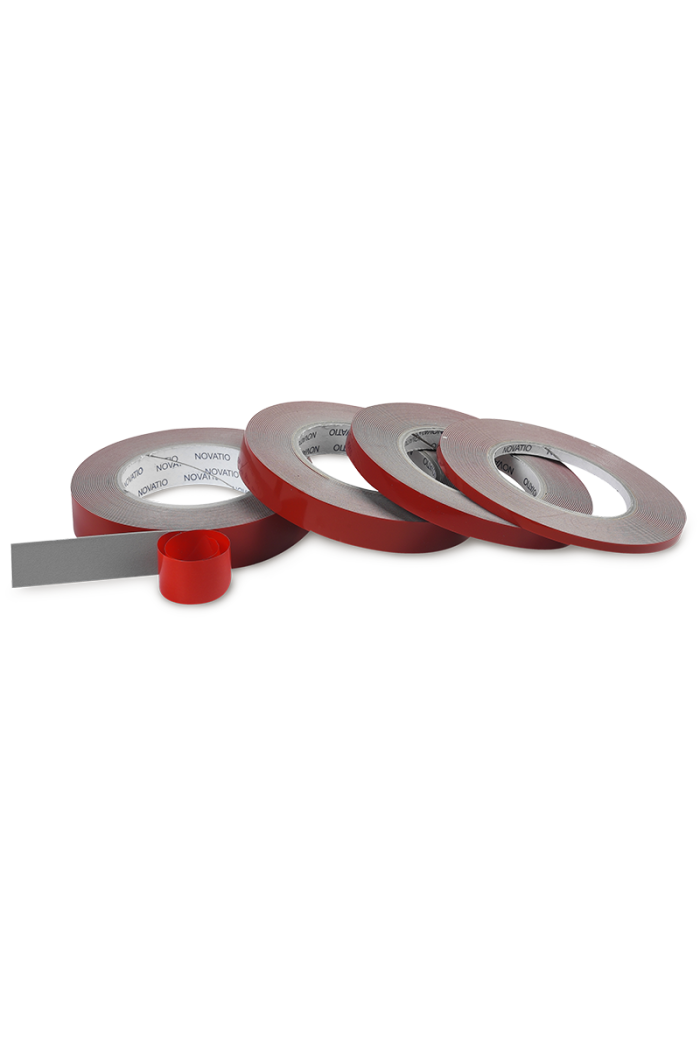 Adhesive: acrylic through and through.
Protective foil: red polyethylene.
Colour: grey acrylic.
Pressure resistance: cures by pressing.
Temperature resistance: for 4 hours 150° for 200 hours 90°C.
Solvent resistance: non-soluble.
UV-resistance: OK.
Liquid density: perfect.
Shearing force: 72 N/cm².
Max. Tensile strength: 82 N/cm².
Density: 740 kg/m².
Thickness: 0.8 mm.
First test foundations based on PE, PP, silicones and bitumen for adhesion.
Immediate adhesive strength: after 20 min. 30% adhesive strength, after 24 hours 60% adhesive strength and after 72 hours 100 % adhesive strength.
Shelf life: 24 months, keep dry, cool and frost-proof.
Instructions
Apply on clean and dry surface.
If necessary, clean with Safety Clean and / or Multifoam.
Processing temperature between + 15 ° C and + 30 ° C.
High direct adhesion
After 20 minutes = 30% adhesive strength.
After 24 hours = 60% adhesive strength.
After 72 hours = 100% adhesive strength.
Heating up glued pieces accelerates the adhesive force.
Ex. after 5 minutes at 65 ° C = 80% adhesive strength.
After 1 hour at 65 ° C = 95% adhesive strength.
Treating difficult plastics with Seal & Bond Special Primer can improve adhesion, as well as increasing the adhesion surface by sanding.