HCS-Tape
ULTRA-FINE, TRANSPARENT DOUBLE-SIDED ADHESIVE TAPE
High initial adhesive strength.
Based on a polyester film and modified acrylic adhesive.
High shear strength and temperature resistance.
UV-resistant, stretch- and shrink proof.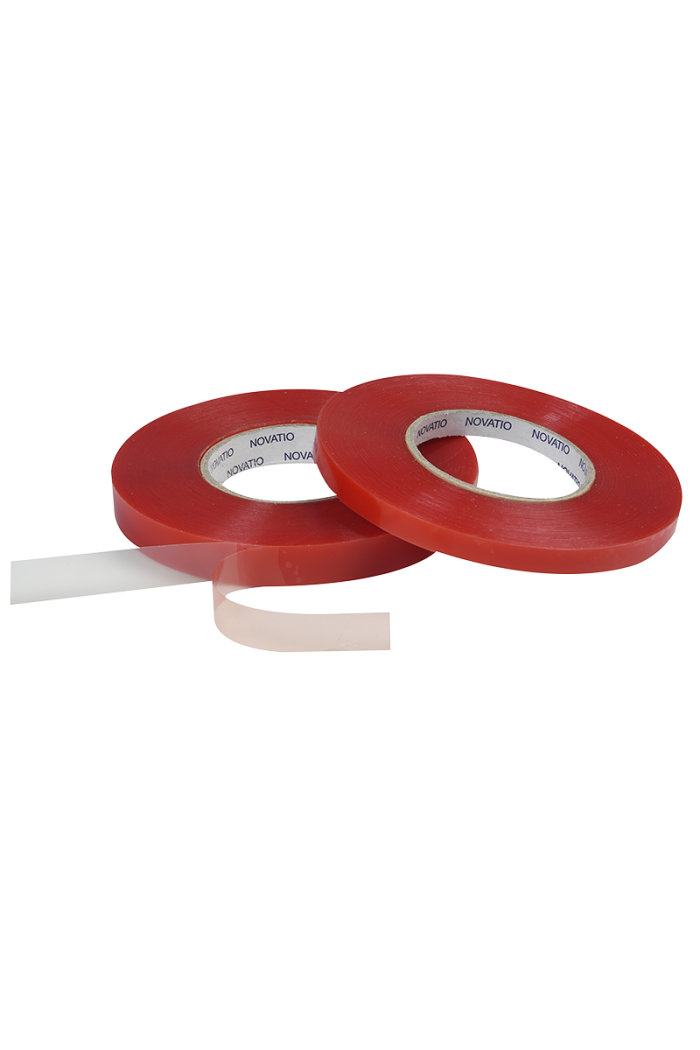 Packaging
555128000 - HCS-Tape - roll 12mm / 0,22mm / 50m
555198000 - HCS-Tape - roll 19mm / 0,22mm / 50m
Description
HCS-Tape is a double-sided adhesive tape. It has been specially developed for industrial use. The tape has high adhesive power on various plastics and types of metals and is anchored in the base material. The polyester carrier ensures a very stable and strong tape by which stretching and shrinking are almost non-existing.
Application
fixing different types of strips in the furniture industry
bonding of advertising signs
installing and bonding price holders and identification labels
advertising frames and name-plates for publicity purposes
industrial bonding of air ducts and their connections
cross distributions on glass in combination with a sealingkit
aluminium strips on glass doors/windows
Technical information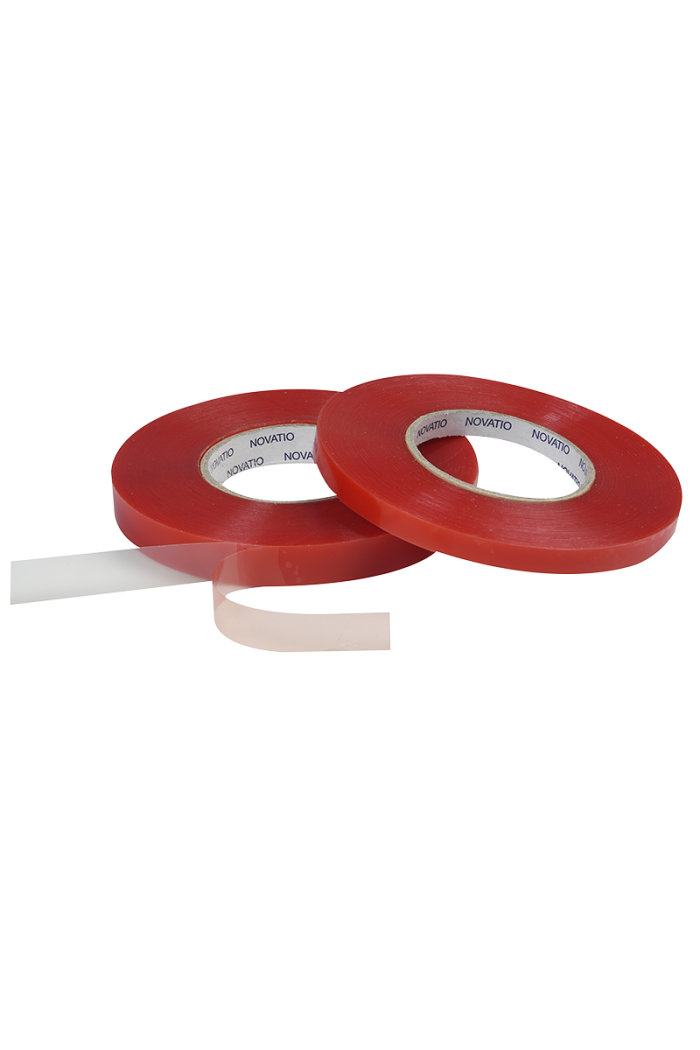 HCS-Tape
ULTRA-FINE, TRANSPARENT DOUBLE-SIDED ADHESIVE TAPE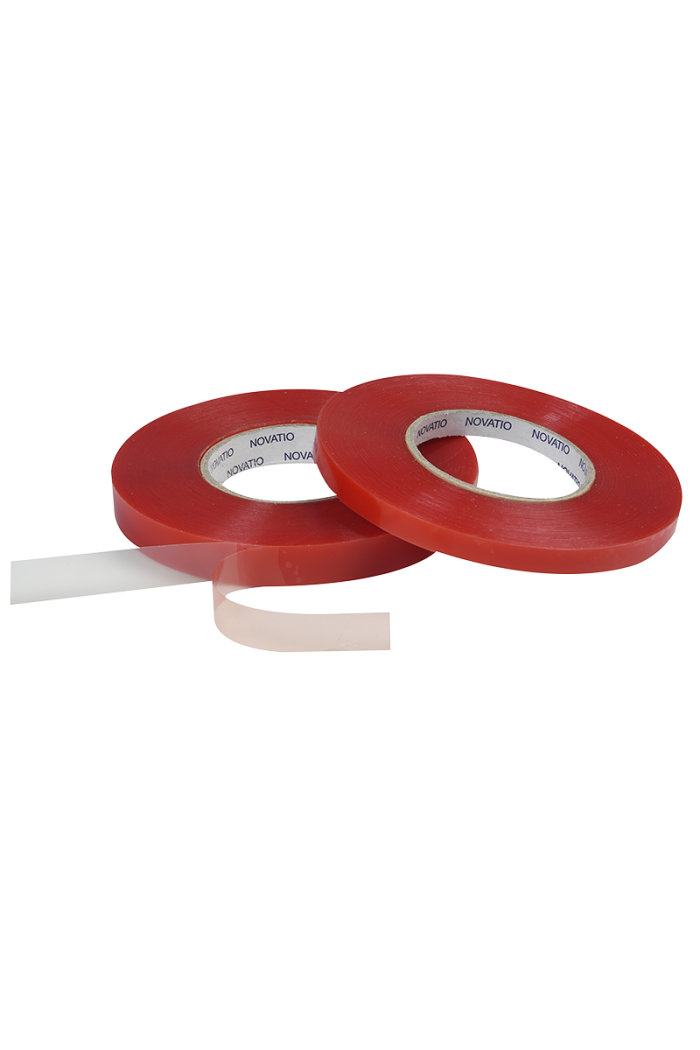 Adhesive: modified acrylic.
Carrier: polyester.
Protective film: red polypropylene, 70 micron.
Colour: transparent.
Temperature resistance: > 175°C.
UV-resistance: OK.
Gramme mass protective film: 65 g/m².
Total thickness without protective film: 220 micron.
Tensile strength: 4 kg/cm².
Shear strength: 4 kg/cm².
Total adhesive strenght is obtained after 24 hours.
Construction of the tape: 1.Protective film: red silicone polypropylene 2.Transparent modified acrylic adhesive 3.Carrier: polyester 4.Transparent modified acrylic adhesive.
Shelf life: 24 months, keep dry, cool and frost-proof.
Instructions
The 220 micron thickness only permits gluing of 100% flat materials.
For application on non-100% flat and / or porous materials or based on PE, PP, silicone or bitumen, first test the adhesion.
Use of Seal & Bond Special Primer can considerably improve adhesion.
Only stress-free bonding is durable.