Tire Renewer
ATTRACTIVE TIRE PROTECTION
Feeds and renews all tyres.
Produces an even, satin effect.
Makes tyres dirt and water resistant.
Pleasant odour.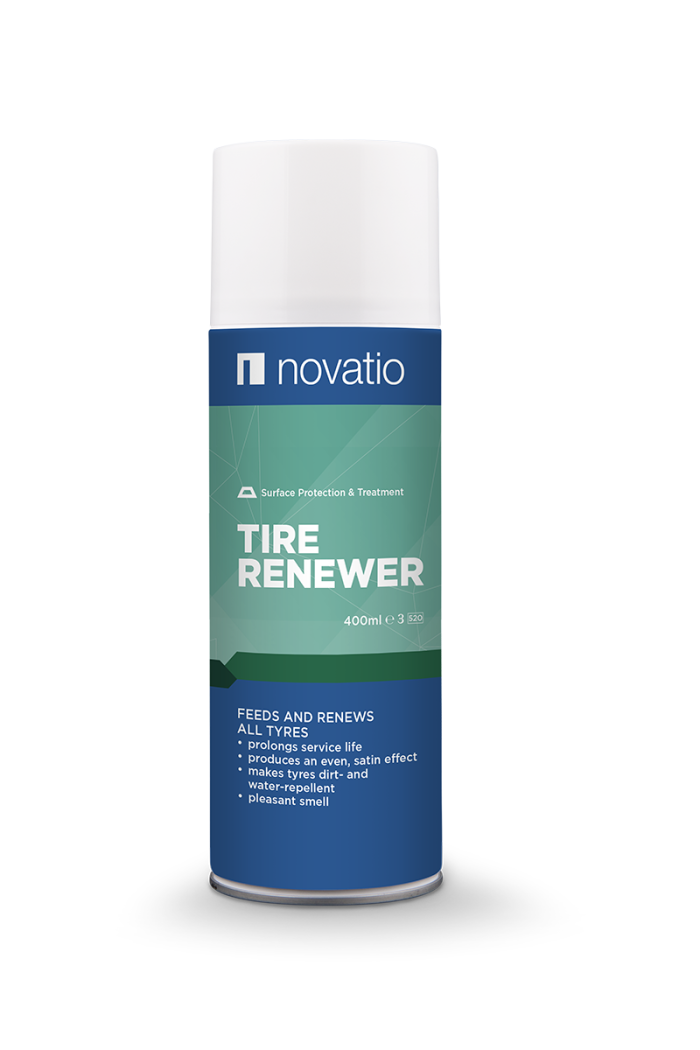 Packaging
485201000 - Tire Renewer - aerosol 400ml
Description
Tire Renewer has been specially developed to feed and protect new and used tyres. Tire Renewer is highly water repellent and protects rubber tyres against discolouring, tears and staining. Tire Renewer renews rubbers thanks to its pure, colourless quality resin. Tire Renewer does not contain any disruptive colour pigments, with the result that it does not leave any stains on nearby materials and surfaces. Tire Renewer has been specially developed for vulcanised natural rubber
Application
Can be used in both the car and motorcycle sectors.
Gives rubber tyres on both new showroom cars and second-hand cars an attractive appearance.
Protects tyres against discolouring and tears.
Protects all tyres against splashes of rain
Technical information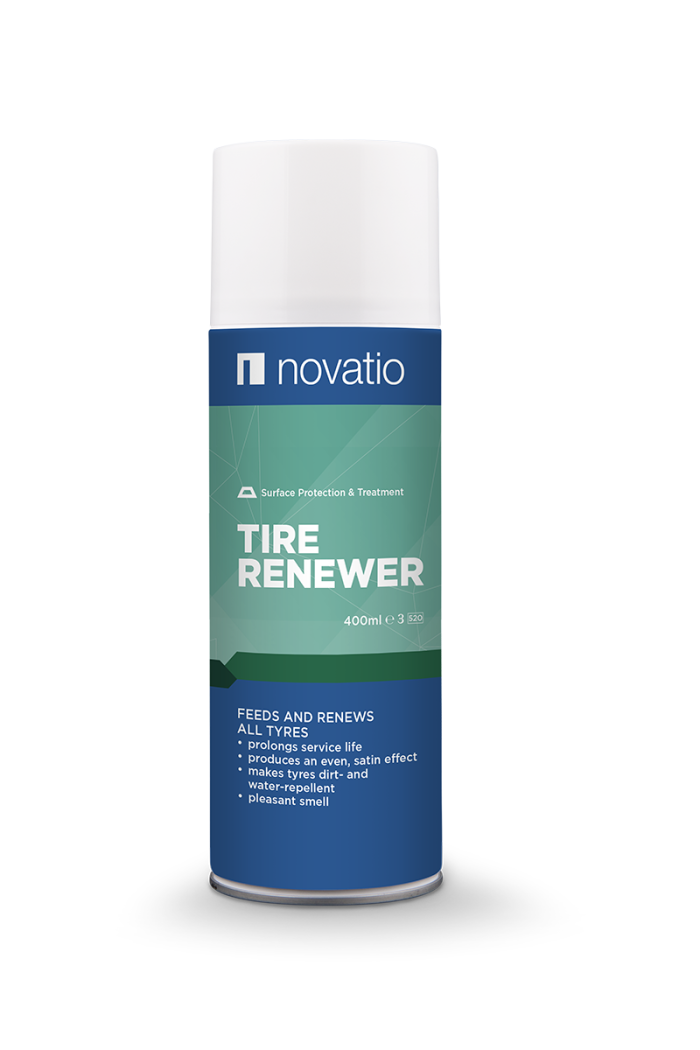 Tire Renewer
ATTRACTIVE TIRE PROTECTION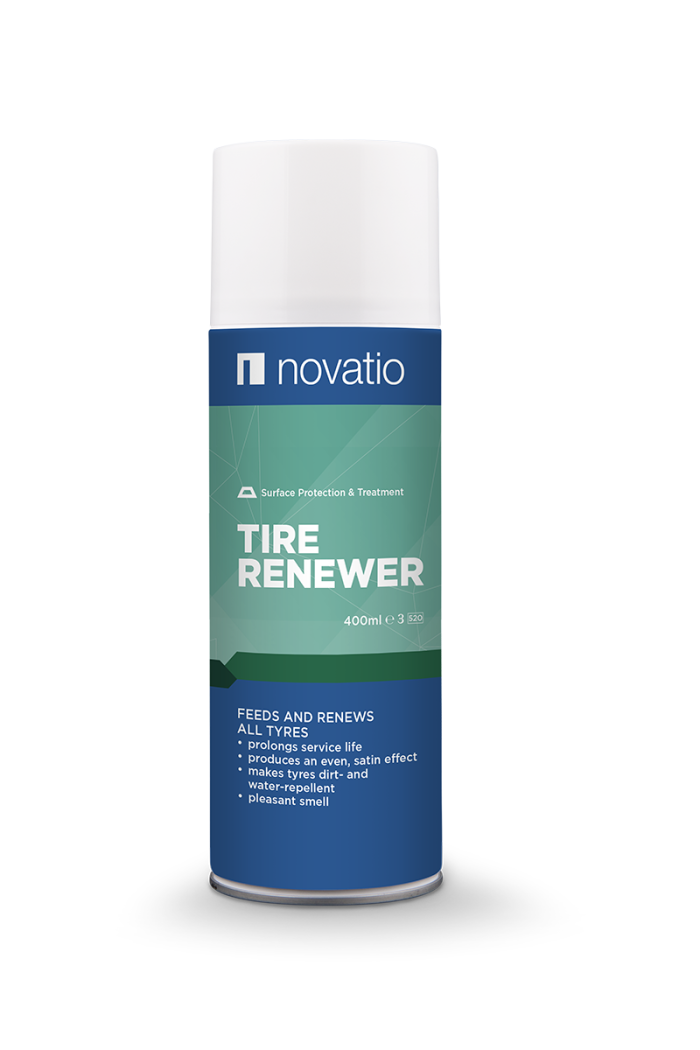 Colour: transparent.
Odour: pleasant.
Propellant: propane/butane.
Protects against: UV light, dirt, water Protects and renews: car and motorcycle tyres, natural rubbers, synthetic polymers, polyester, PVC,...
Shelf life: 36 months, keep dry, cool and frost-proof.
Safety measures: consult the Safety Data Sheet.
Instructions
Shake before use.
Apply on the side of the tire.
Allow to penetrate and wipe off the excess.