Tire Foam
FOAMY TIRE CARE
Cleans, nourishes and renews all tires.
Gives an evenly shiny view.
Makes dirt and water repellent.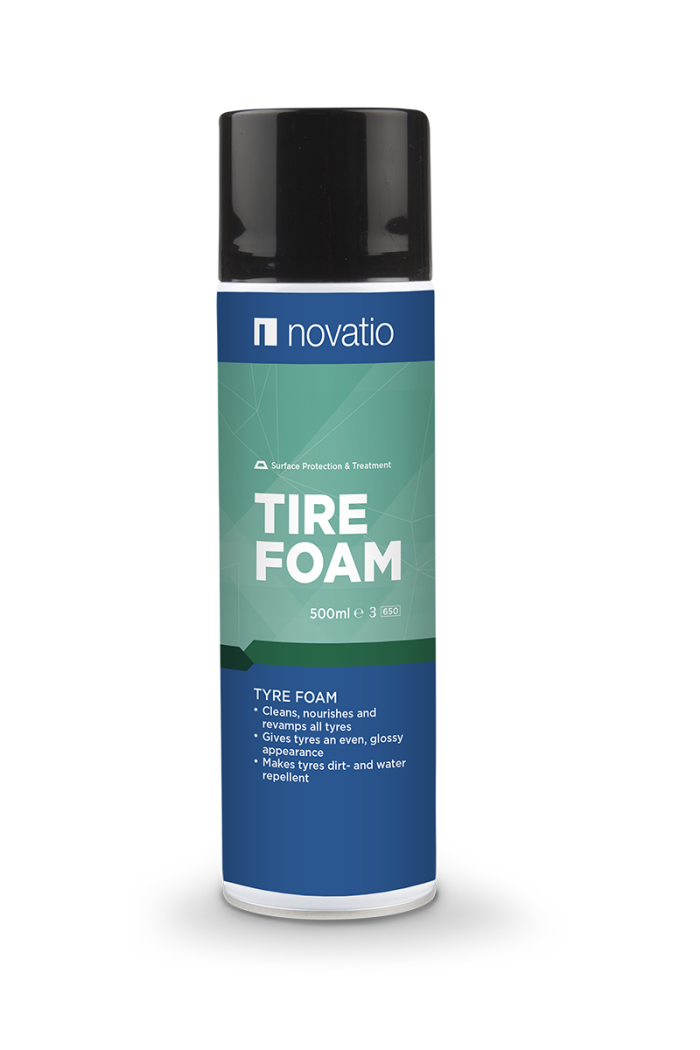 Packaging
485202000 - Tire Foam - aerosol 500ml
Description
Tire Foam contains colorless silicone oil for cleaning, feeding and protecting new and used tires, has a long-term water-repellent effect and protects the rubber tires against discolouring, cracking and staining. Tire Foam does not contain color pigments for a flawless result on nearby materials.
Application
Applicable to car and motorcycle tires, natural rubbers, synthetic polymers, polyesters, PVC, etc. .
Gives the rubber tires of both new showroom cars and second-hand cars a pleasant view.
Cleans all tires and protects against discoloration, cracking and splashing water.
Technical information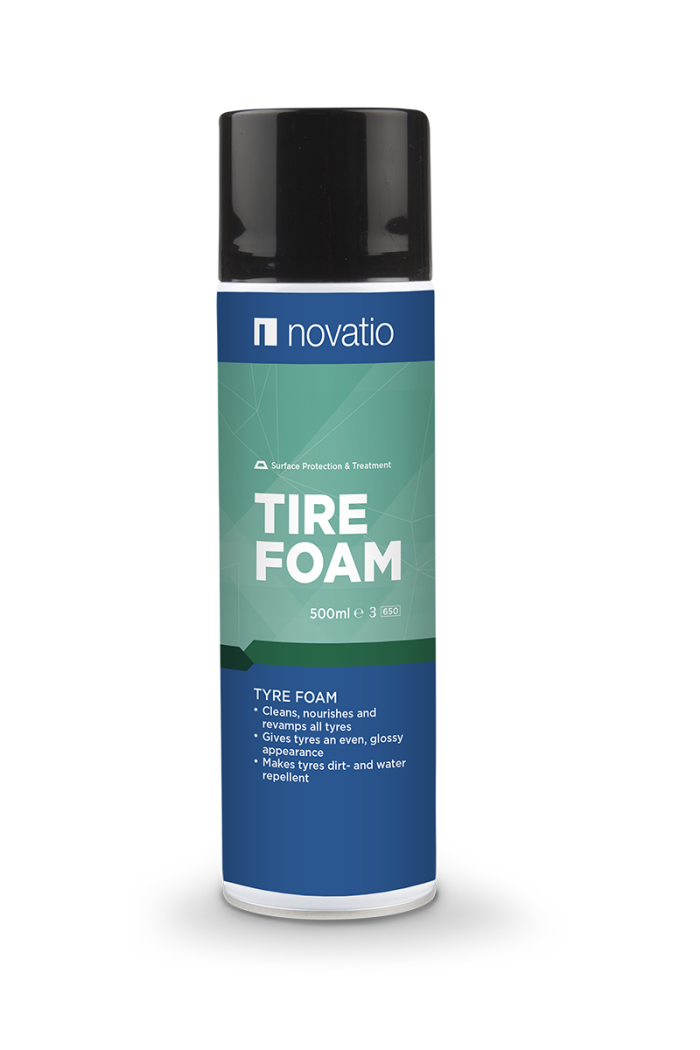 Tire Foam
FOAMY TIRE CARE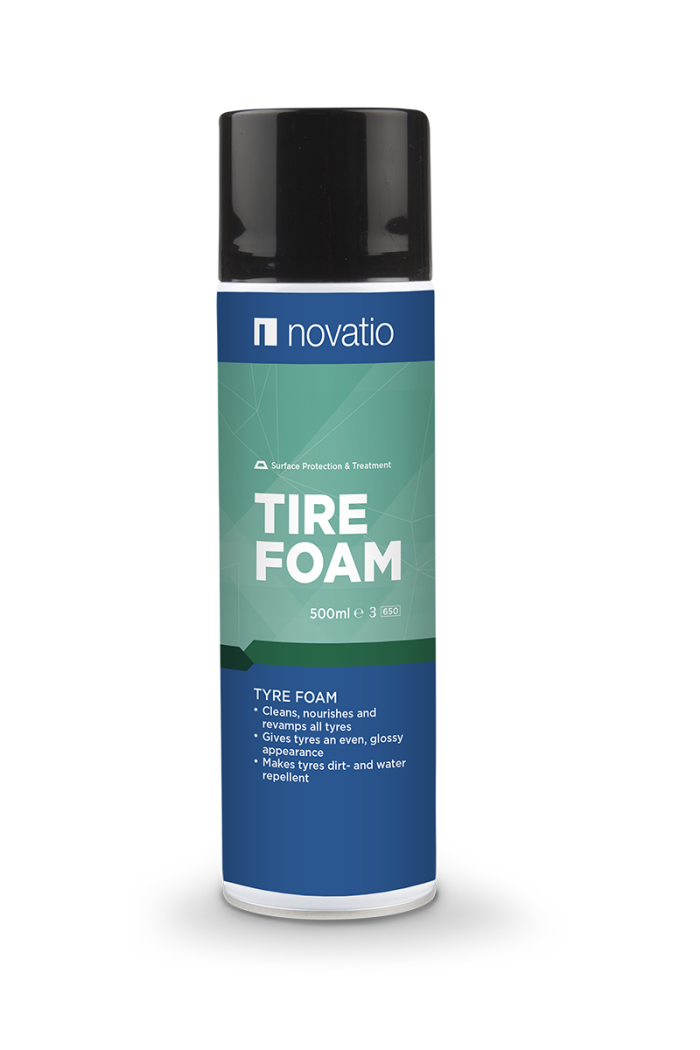 Form: aerosol.
pH value at 20° C: 10.
Initial boiling point and boiling range: 0° C.
Flash point: -97° C.
Ignition temperature: 365° C.
Vapor pressure at 20° C: 23 hPa.
Density at 20° C: 0.94 g / cm³.
Solubility in / Miscibility with water: not miscible.
Content of organic solvents: 10.3%.
Water content: 49.5%.
Solids content: 37.2%.
Shelf life: 36 months in a cool, dry place, protected from frost.
Safety measures: please consult the safety data sheet.
Instructions
Use at room temperature.
Shake before use.
Apply to the side of the tire.
Allow to work in for a while and rub off excess.