Surface Shine
CLEANING PROTECTION FOR WINDOWS AND DOORS
Cleaning, shining and protecting in one operation.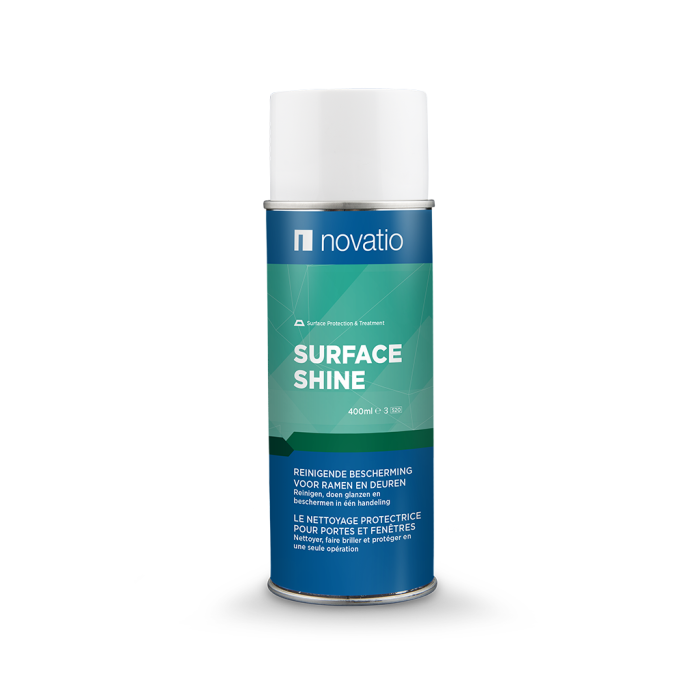 Packaging
481113000 - Surface Shine - aerosol 400ml
Description
Surface Shine cleans and protects matt or polished metal, lacquer and plastics. Surface Shine does not attack edge materials such as glass, plastics or rubbers and is free of silicones, oils and solvents.
Application
For removal of black oxidation soiling after cleaning with Surface Polish.
For protecting and shining lacquers, foiled plastics and coloured plastics.
Technical information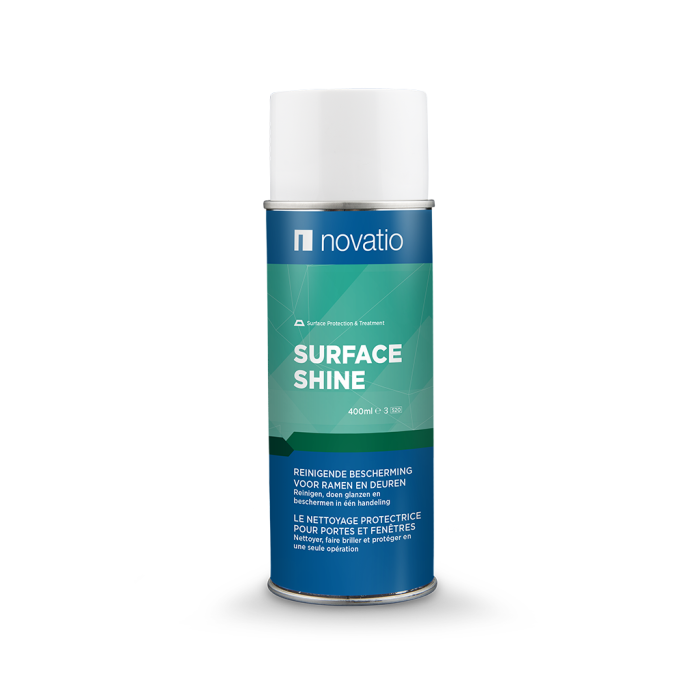 Surface Shine
CLEANING PROTECTION FOR WINDOWS AND DOORS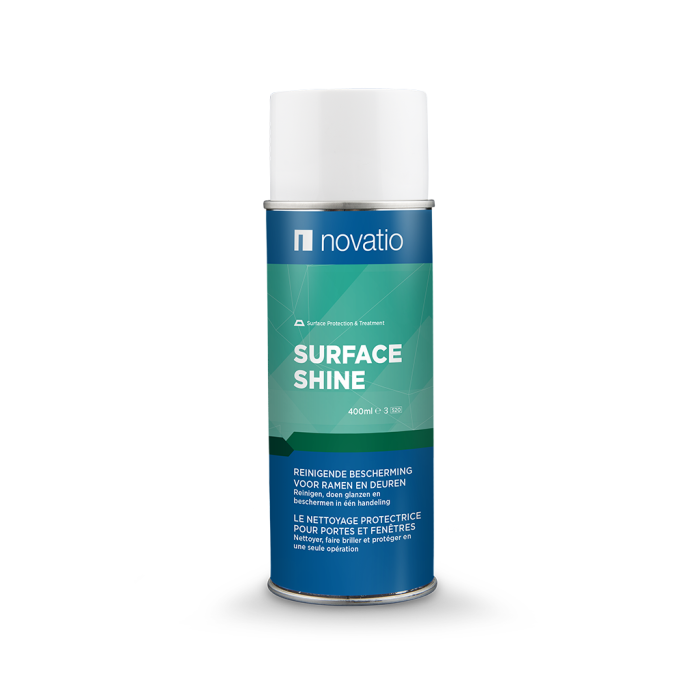 Colour: milky.
Odour: almost odourless.
Water solubility: miscible with water.
Ignition temperature: >200°C.
Shelf life: 24 months, dry, cool and frost-free.
Safety measures: please consult the safety data sheet.
Instructions
Shake can well before use.
Spray the surface homogeneously.
Rub out and polish with a dry, soft cloth.