Surface Scrub
CLEANING ANODISED ALUMINIUM
Powerful and deep cleaning.
Removes deposits and oxidation.
Smooth for an even result.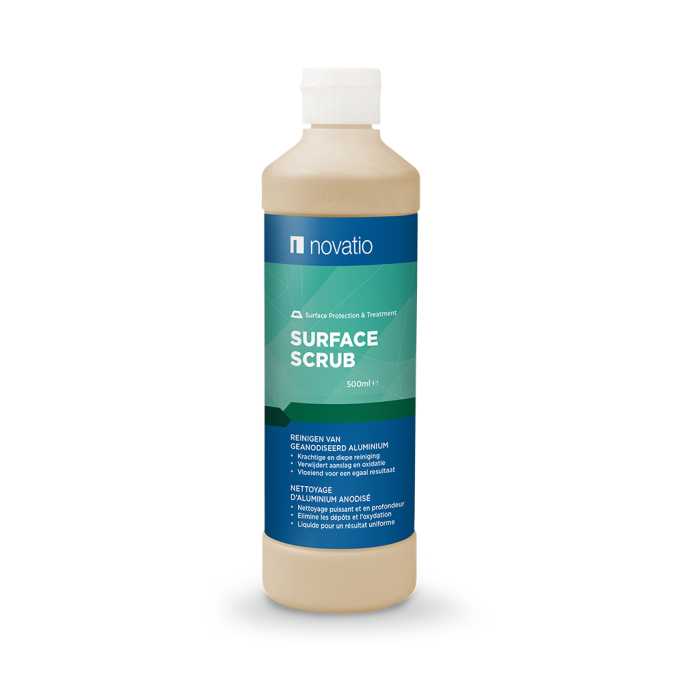 Packaging
481110000 - Surface Scrub - bottle 500ml
Description
Surface Scrub is silicone-free and is applicable for removing oxidation on aluminium. For a perfect result, remove micro-scratches and polish with Surface Polish.

Technical information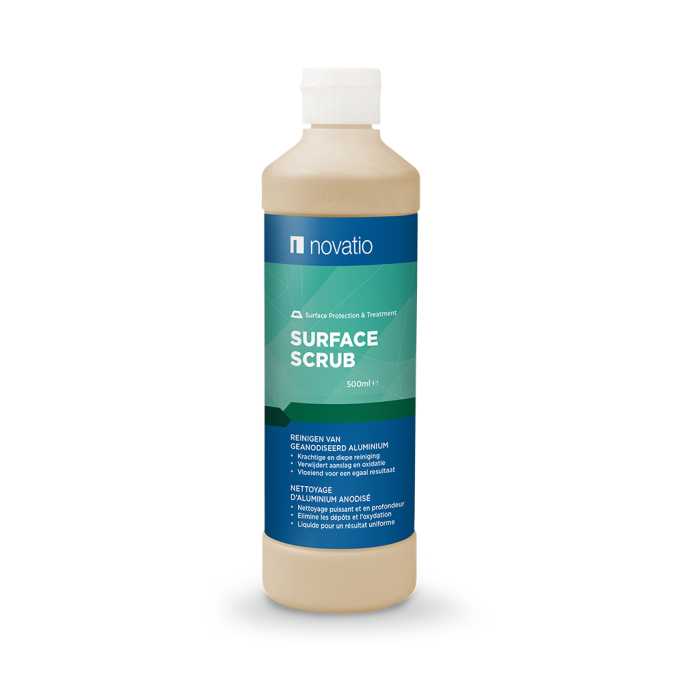 Surface Scrub
CLEANING ANODISED ALUMINIUM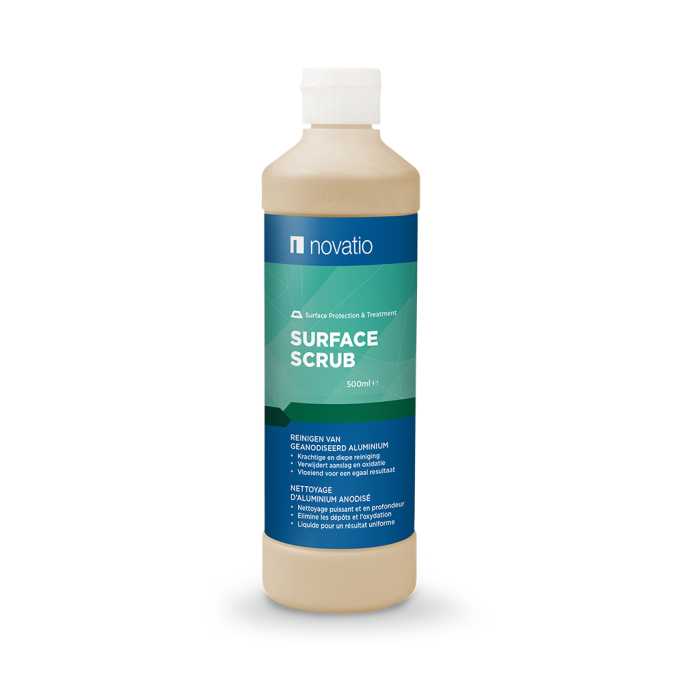 Odour: characteristic.
Colour: beige-brown.
pH: 8.0.
Form at 20°C: liquid.
Water solubility: insoluble.
Relative density at 20°C: 1.337kg/L.
Vapour pressure at 20°C: 2.332 Pa.
Dynamic viscosity at 20°C: 8 000 mPa.s.
Kinematic viscosity at 20°C: 5 986 mma.s.
Self-ignition temperature: +600°C.
Volatile organic compound (VOC): 22.00 % = 294.030 g/L.
For safety instructions, please refer to the safety data sheet.
Shelf life: 24 months, dry, cool and frost-free.
Instructions
Always clean surface first according to the Novatio Deepclean concept for optimal results.
Shake can well before and during use.
Apply to clean dry cloth or polishing wheel and polish in circular motion on a clean surface.
Test the surface for scratch sensitivity first. Avoid overheating the surface. Do not apply in direct sunlight.
By cleaning according to the application with Surface Scrub and/or Surface Polish, oxidation can occur, a black colour that appears by rubbing up an anodised surface. This can be easily removed with Surface Shine.