Surface Renewer RV
CLEANING, RENEWING AND PROTECTING PAINT AND PVC
Cleans, revives the original color and gives a deep shine.
Protects against pollution, UV fading and aging.
Easy to apply with immediate results.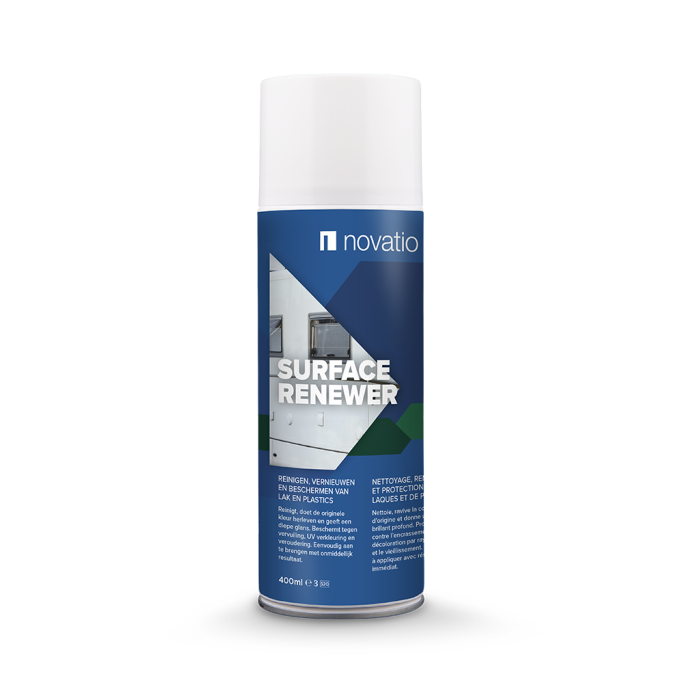 Packaging
485302101 - Surface Renewer RV - bottle 400ml - M&C
Description
Surface Renewer is a ready-to-use cleaner for renewing UV-weathered coating of aluminum joinery or other painted surfaces and powder coatings.
With a regular treatment with Surface Renewer, the substrate is nourished and a new look is retained.
Application
On plastic: mobile homes, caravans, trailers, pleasure boats, sports aircraft, ... .
Suitable for all lacquered (not varnished) or powder coated materials: windows and doors, roller shutters, garage doors, verandas, skylights, terraces, carports, balustrades, ... .
Technical information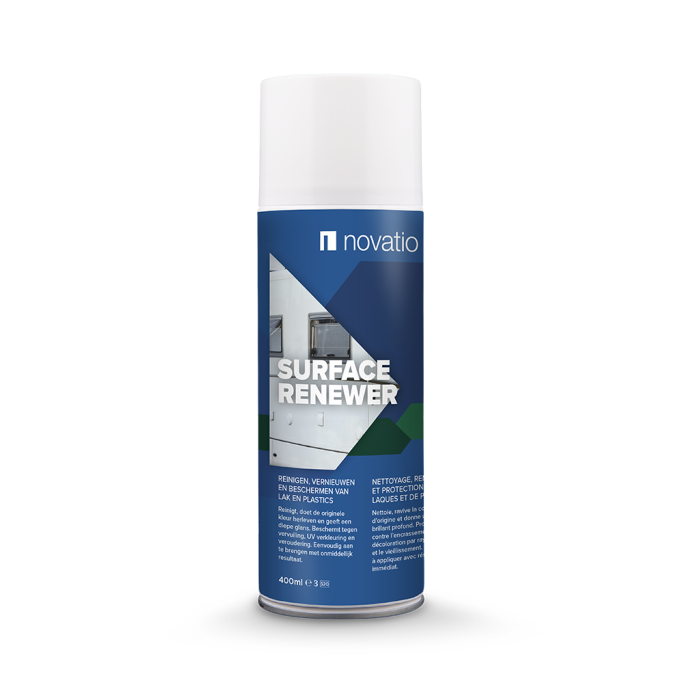 Surface Renewer RV
CLEANING, RENEWING AND PROTECTING PAINT AND PVC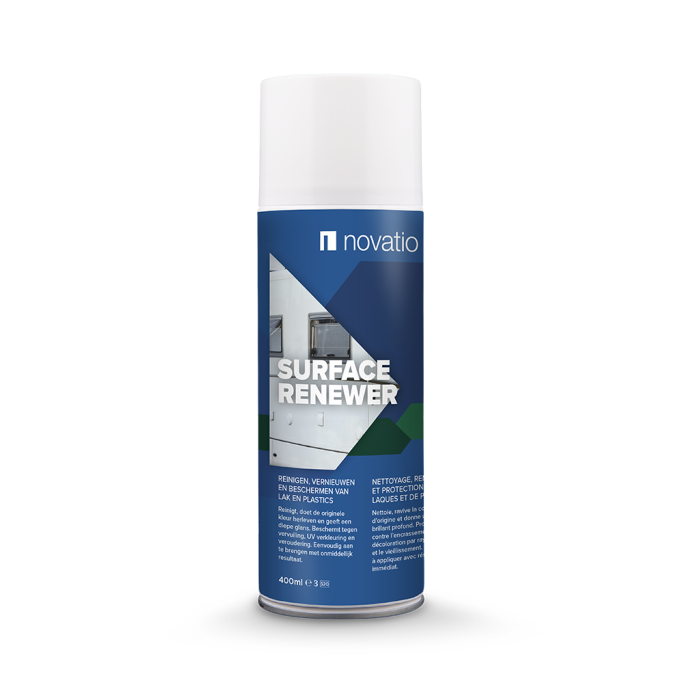 Look: liquid.
Odour: characteristic.
Viscosity (20°C): 1mPa.s.
Relative density (20°C) 0.790 kg/L.
Auto ignition: 200°C.
Flash point: 27°C.
Water solubility: insoluble.
Vapour pressure (20°C): 460 Pa.
Boiling point/Boiling range: 130-300°C.
Melting point/Melting range: <-20°C.
Volatile organic components, %: 68,220.
Volatile organic components, gr/l: 538,2.
Shelf life: 36 months, keep dry, cool and frost-proof.
Safety measures and storage: please consult the Safety Data Sheet.
Instructions
Preventive: Apply to healthy, clean and dry surfaces with a soft, clean and dry sponge. Wipe with a clean, soft cloth.
Curative: thoroughly clean dirty, weathered surfaces with Novakleen and dry before treatment with Surface Renewer.
Dosage: only use pure.