Surface Polish
POLISHING PLASTIC AND LACQUER
Removal of scratches and matt stains.
Removal of black rubber marks.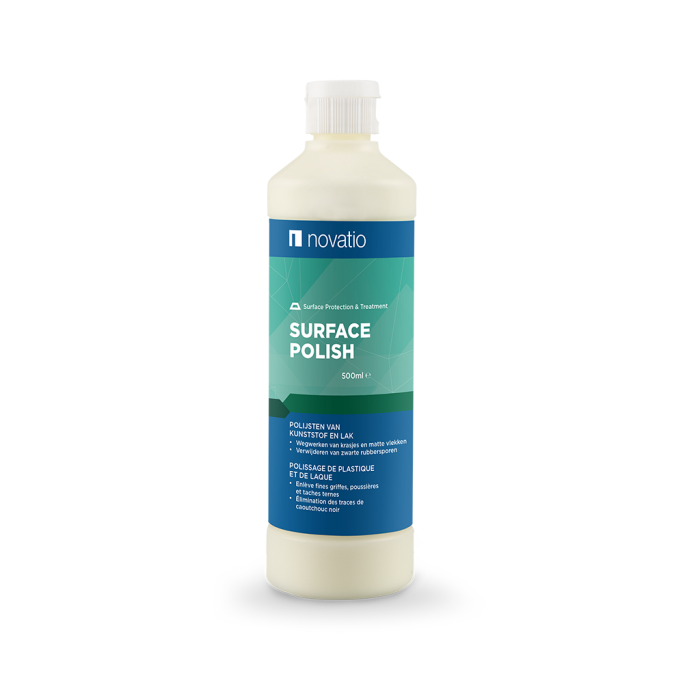 Packaging
481111000 - Surface Polish - bottle 500ml
Description
Surface Polish is silicone free and can be used on most paint types, plastics and metals. Surface Polish is a polishing agent for obtaining an even shine.
Application
Cleaning of lacquers and plastics.
Removal of soiling on varnished, foiled surfaces.
Cleaning of lacquered profiles with anno-look (such as bronze and gold colour).
Removal of black rubber marks, oxidation stains, etc. on plastic windows and doors.
Technical information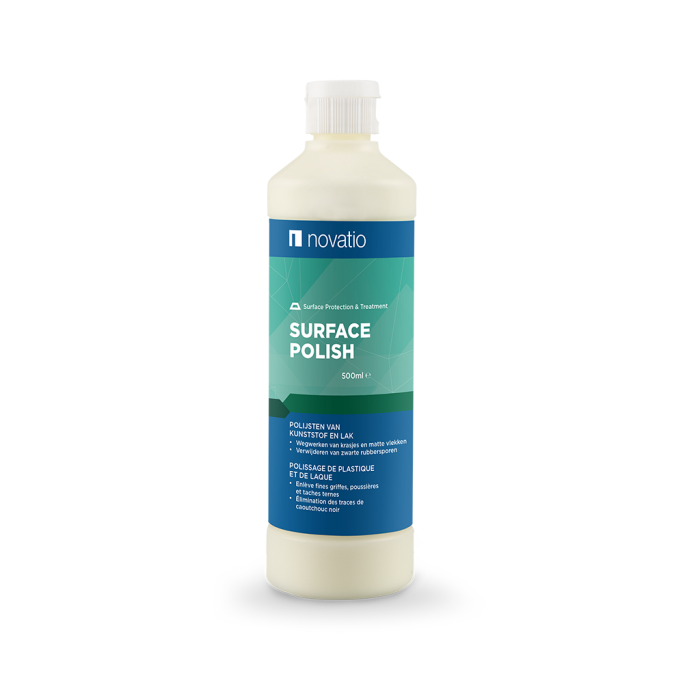 Surface Polish
POLISHING PLASTIC AND LACQUER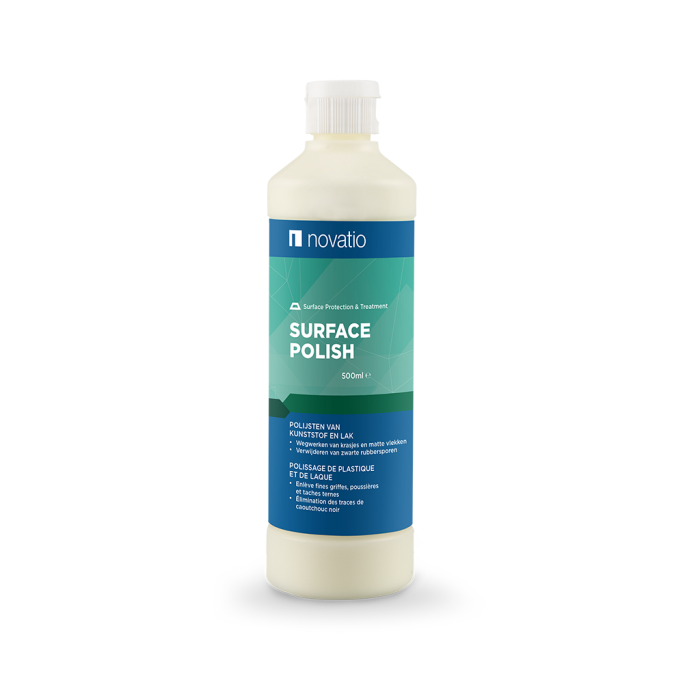 Form at 20°C: liquid.
Odour: characteristic.
Colour: white.
Relative density at 20°C: 1.138 kg/l.
pH: 8.0.
Vapour pressure at 20°C: 4 300 Pa.
Auto-ignition temperature: 260 °C.
Water solubility: insoluble.
Dynamic viscosity at 20°C: 6 500 mPa.s.
Kinematic viscosity at 20°C: 5 712 mPa.s.
Volatile organic compound (VOC): 22.00 % = 250.360 g/L.
Shelf life: 24 months, dry, cool and frost-free.
Instructions
Always clean the surface first according to the Novatio Deepcleaning concept for optimal results.
Apply, leave for a few minutes and rub up with a Novawipe Microfibre.
Avoid heating the surface. Clean tools guarantee better results.
Cleaning according to the application with Surface Scrub and/or Surface Polish can cause oxidation, a black colour that appears when rubbing up an anodised surface. This can be easily removed with Surface Shine.