PCO-270 Peelcoat
REMOVABLE PROTECTIVE COATING
For use on PVC, glass, metal and powder coating.
Easy to apply and remove.
For indoor and outdoor use.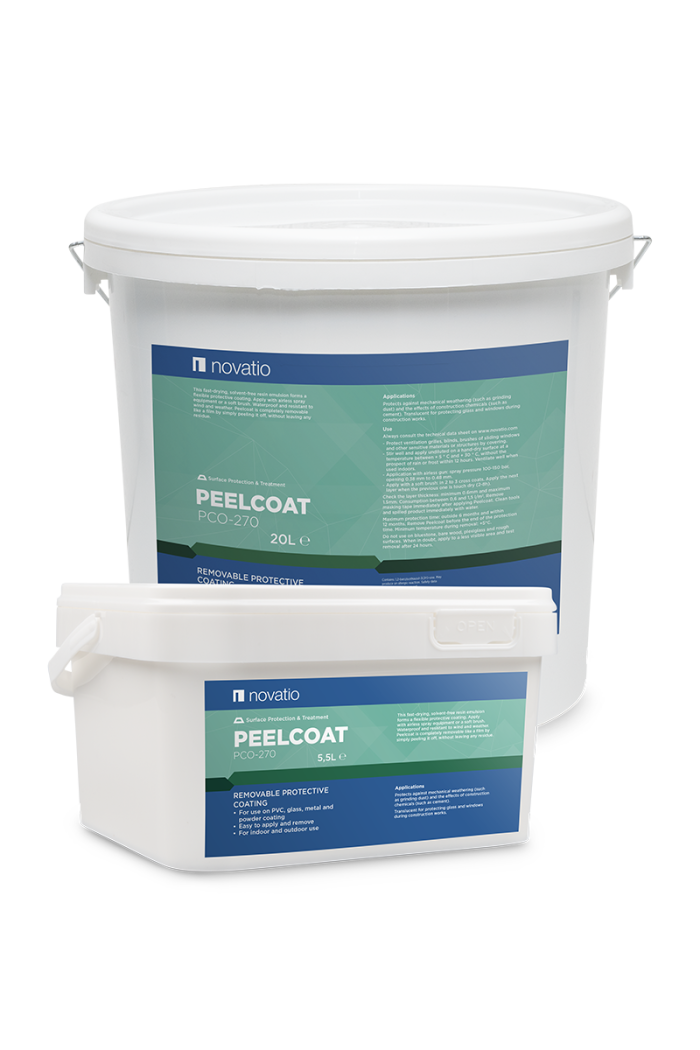 Packaging
115305000 - PCO-270 Peelcoat - jar 5,5L
115320000 - PCO-270 Peelcoat - bucket 20L
Description
This fast-drying, solvent-free resin emulsion forms a flexible protective coating. Apply with airless spray equipment or a soft brush. Waterproof and resistant to wind and weather. Peelcoat is completely removable like a film by simply peeling it off, without leaving any residue.
Application
Protects against mechanical weathering (such as grinding dust) and the effects of construction chemicals (such as cement).
Translucent for protecting glass and windows during construction works.
Technical information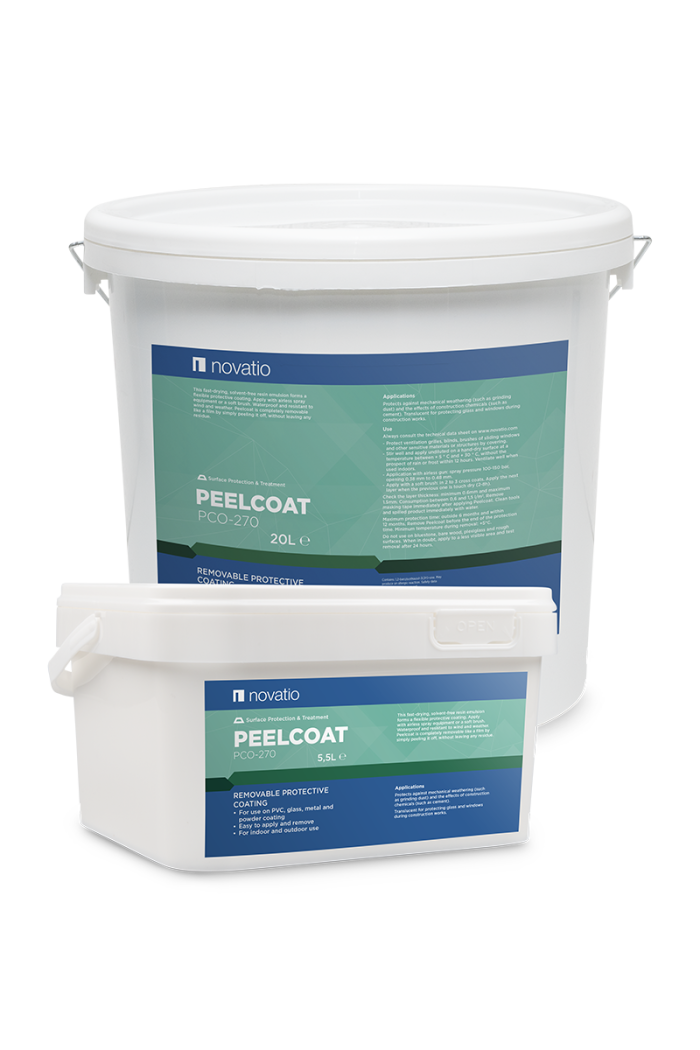 PCO-270 Peelcoat
REMOVABLE PROTECTIVE COATING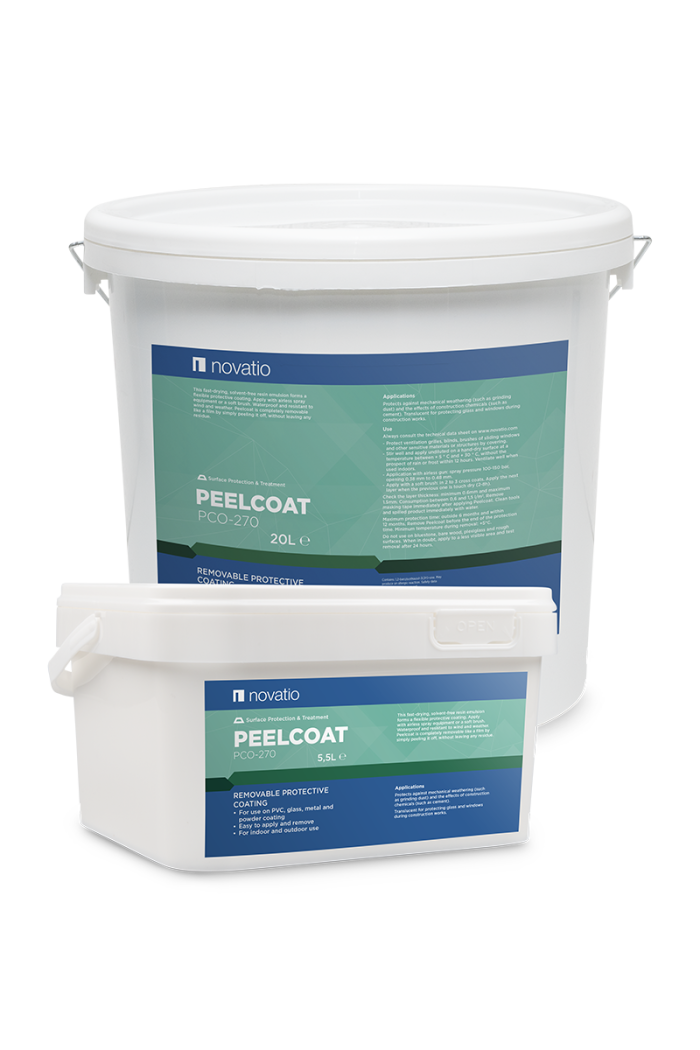 Basis: modified natural resins.
Appearance: thick liquid emulsion.
Colour: white.
Smell: almost odorless.
pH: 9.
Density: approx. 1 kg / l.
Application temperature: + 5 ° C to + 30 ° C.
Touch dry: 2 to 8 hours.
Weather resistant: after 6 to 48 hours, depending on T ° and RH.
Rain resistant: 12 hours after application.
Minimum total layer thickness: 600 microns.
Maximum total layer thickness: 1500 microns.
Maximum protection period: within 12 months and outside 6 months.
Shelf life: 12 months, stored cool and dry in original packaging.
Instructions
Protect ventilation grilles, blinds, brushes of sliding windows and other sensitive materials or structures by covering.
Stir well and apply undiluted on a hand-dry surface at a temperature between + 5 ° C and + 30 ° C, without the prospect of rain or frost within 12 hours. Ventilate well when used indoors.
Application with airless gun: spray pressure 100-150 bar, opening 0.38 mm to 0.48 mm.
Apply with a soft brush: in 2 to 3 cross coats. Apply the next layer when the previous one is touch dry (2-8h).
Check the layer thickness: minimum 0.6mm and maximum 1.5mm.
Consumption between 0,6 and 1,5 l/m².
Remove masking tape immediately after applying Peelcoat. Clean tools and spilled product immediately with water.
Maximum protection time: outside 6 months and inside 12 months. Remove Peelcoat before the end of the protection time.
Minimum temperature during removal: +5°C.
Do not use on bluestone, bare wood, plexiglass and rough surfaces. When in doubt, apply to a less visible area and test removal after 24 hours.