Nano Care Textile RV
THE ULTIMATE TEXTILE IMPREGNATION
Dirt, oil and water repellent.
Longer service life with original appearance.
Colourless.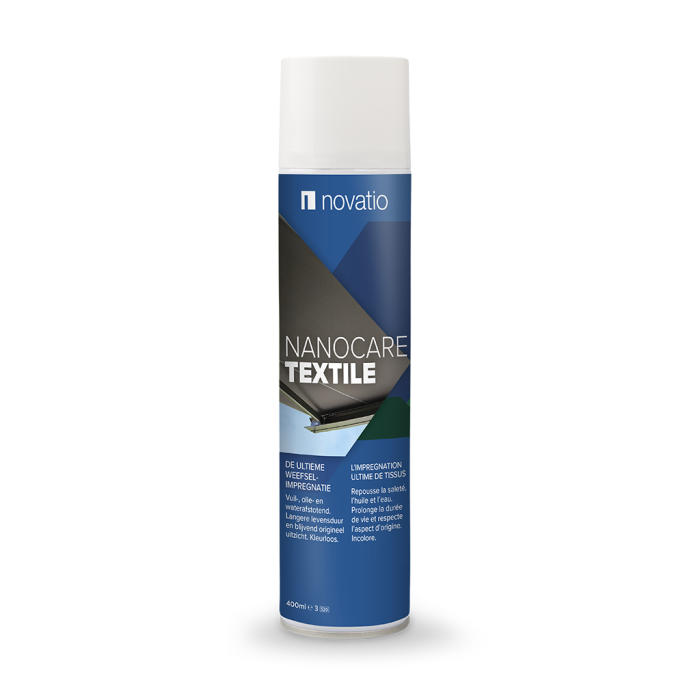 Packaging
486194101 - Nano Care Textile RV - aerosol 400ml - M&C
Description
Nano Care Textile is developed to prevent stains from adhering to the treated fabrics.
It gives an invisible yet very efficient, protection by wrapping the fibres in a molecular, intelligent protection.
Application
protection of sails, summer tents, parasols, carpets, seats (leather and fabric), curtains, mattresses, convertible tops, etc.
protect clothing, shoes, leather accessories, backpacks, etc.
water-based stains and grease spots are easier to remove from treated fabrics: wine, beer, coffee, tea, milk, chocolate, ice, yoghurt, fruit, soft drinks, ketchup, oil,...
Technical information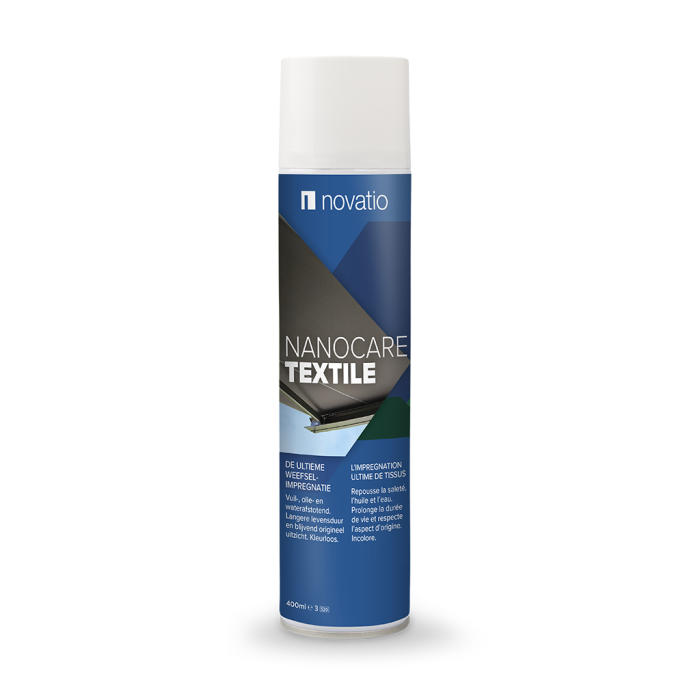 Nano Care Textile RV
THE ULTIMATE TEXTILE IMPREGNATION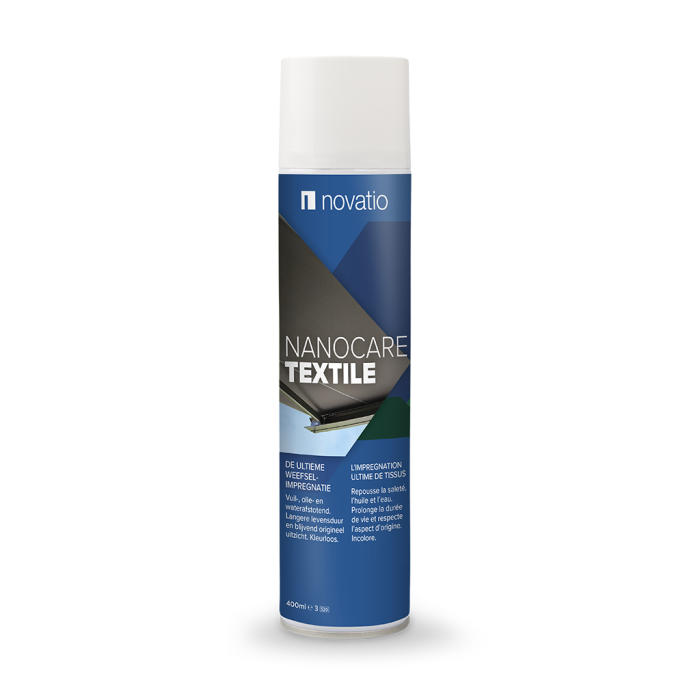 Boiling point/boiling range: from -140°C to +80°C.
Vapour pressure at 20°C: 46000 Pa.
Relative density at 20°C: 0,790 kg/L.
Physical state at 20°C: liquid.
Flash point: 11°C.
Spontaneous ignition: 285°C.
Water solubility: insoluble.
Odour: characteristic.
Dynamic viscosity at 20°C: 1 mPa.s.
Kinematic viscosity at 20°C: 1 mm²/s.
Shelf life: 36 months, keep dry, cool and frost-proof.
Specific technical information please consult the safety data sheet.
Instructions
Apply on a clean and dry surface, from bottom to top in two successive layers, wet on wet.
Allow to dry.
Remove residues on glass and plastic with a damp cloth. Use only in well-ventilated areas. During application always wear a mask with filter type A. Nano Care Textile is neither a cleaner nor a stain remover.