FIN-130 Finisher
THE PERFECT FINISH FOR ADHESIVES AND SEALANTS
Professional smoothing of all sealants.

Can be painted over without rinsing*.

Handy packaging with high efficiency (Bag-on-Valve).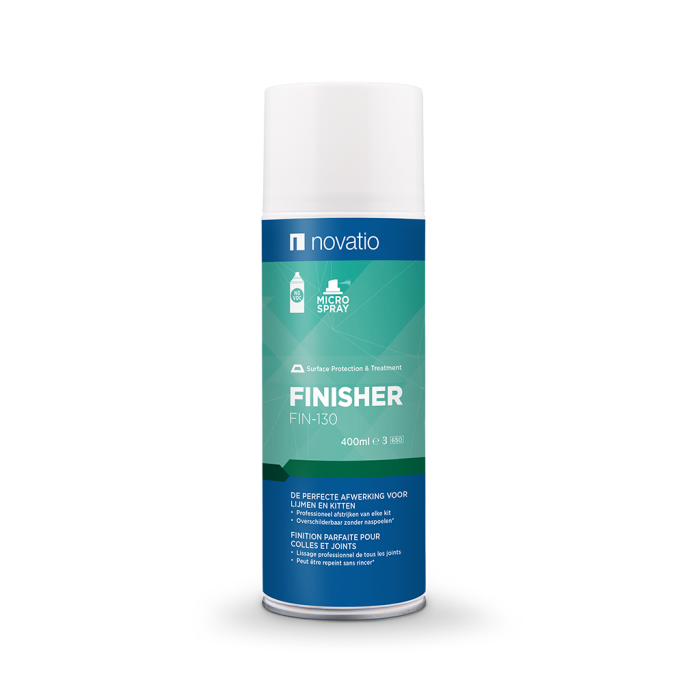 Packaging
120001000 - FIN-130 Finisher - aerosol (Bag on Valve) 400ml
Description
Finisher is pH neutral, therefore safe on every surface, compatible with every type of adhesive or sealant. Smoothing with Finisher ensures a perfectly smooth and closed joints, accelerates the curing of polymers and reduces the risk of mould growth on sanitary joints. Contains no propellants, is biodegradable and non-toxic.
*Can be painted over without rinsing if the substrate permits.
Application
Smoothing of joints.
Compatible with e.g. MS-polymers, silicones, acrylic sealants, PU adhesives, etc.
Technical information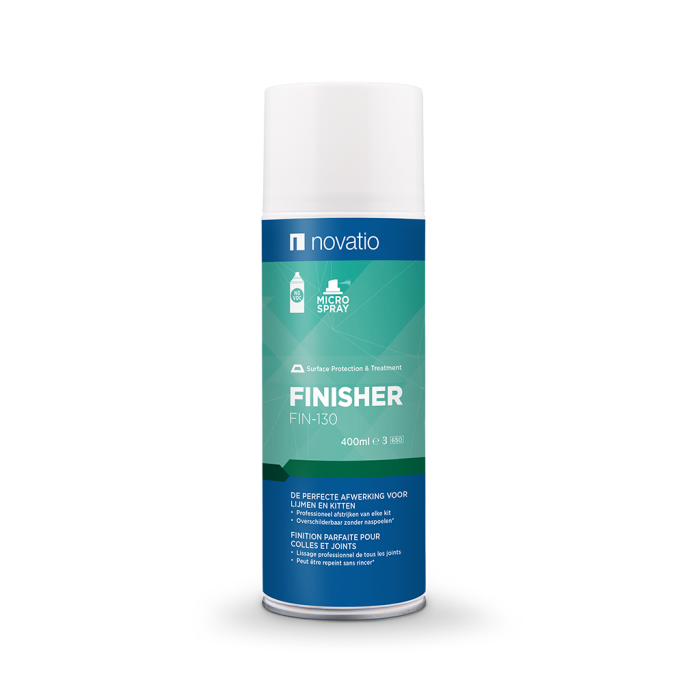 FIN-130 Finisher
THE PERFECT FINISH FOR ADHESIVES AND SEALANTS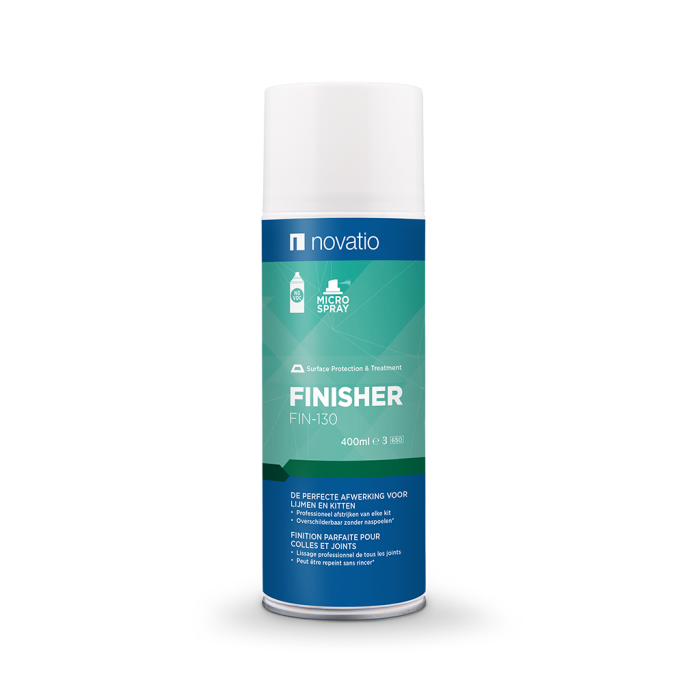 Composition: aqueous complex of surfactants and alcohols.
Form: liquid.
Colour: transparent.
Odour: characteristic.
Relative density (at +20°C): 1.
pH: 7 (neutral).
Consumption per 400ml: +/- 140 running meters.
Shelf life: 24 months, dry, cool and frost-free.
Instructions
Moisten the spatula, applicator tool or finger with Finisher.
Smooth the joint and remove excess material.