Astro Grip
800% MORE GRIP ON BOLTS AND SCREWS
Industrial diamond powder in gel form.
Prevents "slipping" of all tools, also for damaged screws and bolts.
Non-flammable, non-toxic, biodegradable and easy to remove.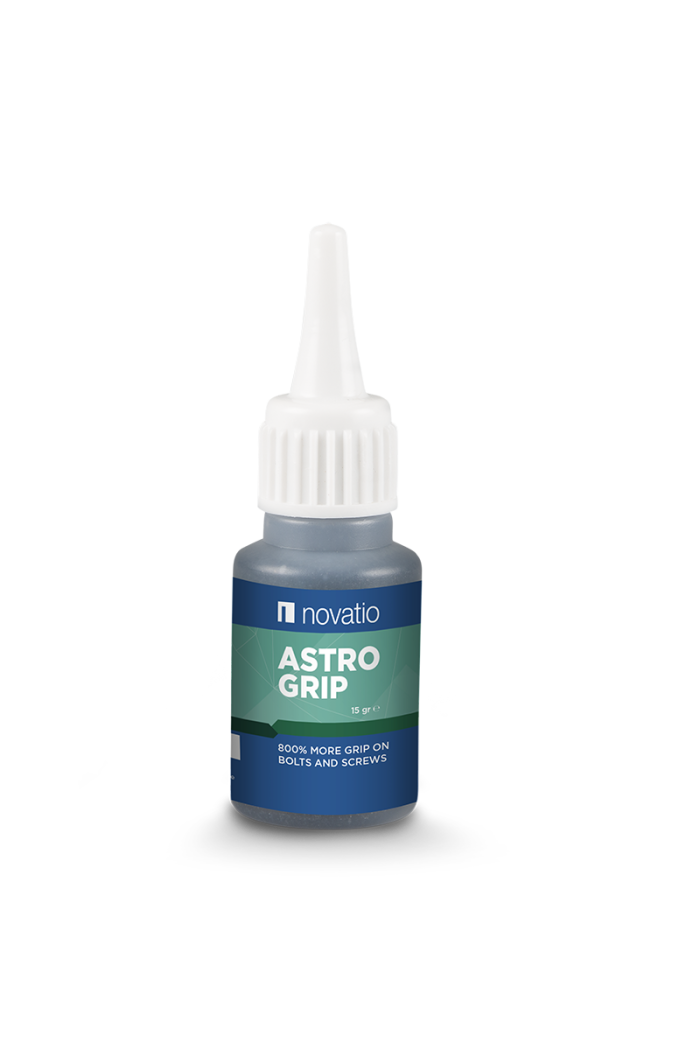 Packaging
314510000 - Astro Grip - bottle 15ml
Description
Astro Grip prevents tools from slipping on damaged bolts, screws, socket screws,... Astro Grip is composed of an industrial diamond powder and a biologically degradable gel. When Astro GripP is used on damaged objects such as rounded screwheads, the solid particles (diamand powder) are pressed between the tool and the screwhead and thus provide the required grip. The industrial diamond powder remains stuck to the tool thanks to the gel and it can be removed easily after use. This method offers you 800% more grip.
Application
For use with: open/closed end wrenches, pliers and combination pliers, adjustable wrenches, socket-head wrenches and torx wrenches, all types of screwdrivers, battery driven drilling machines, ...
Technical information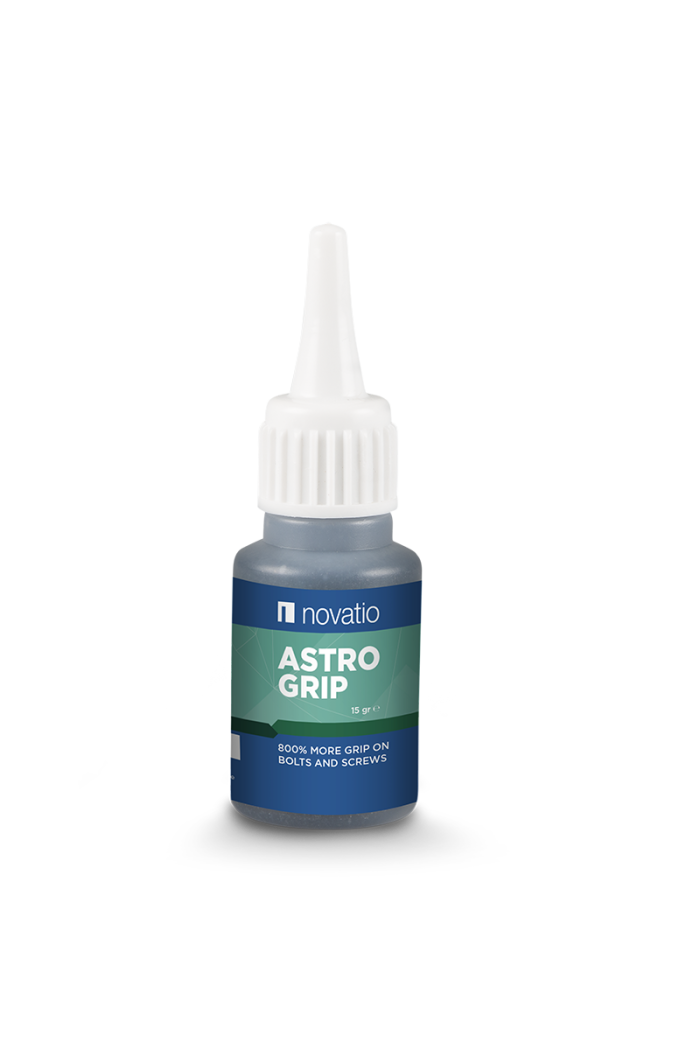 Astro Grip
800% MORE GRIP ON BOLTS AND SCREWS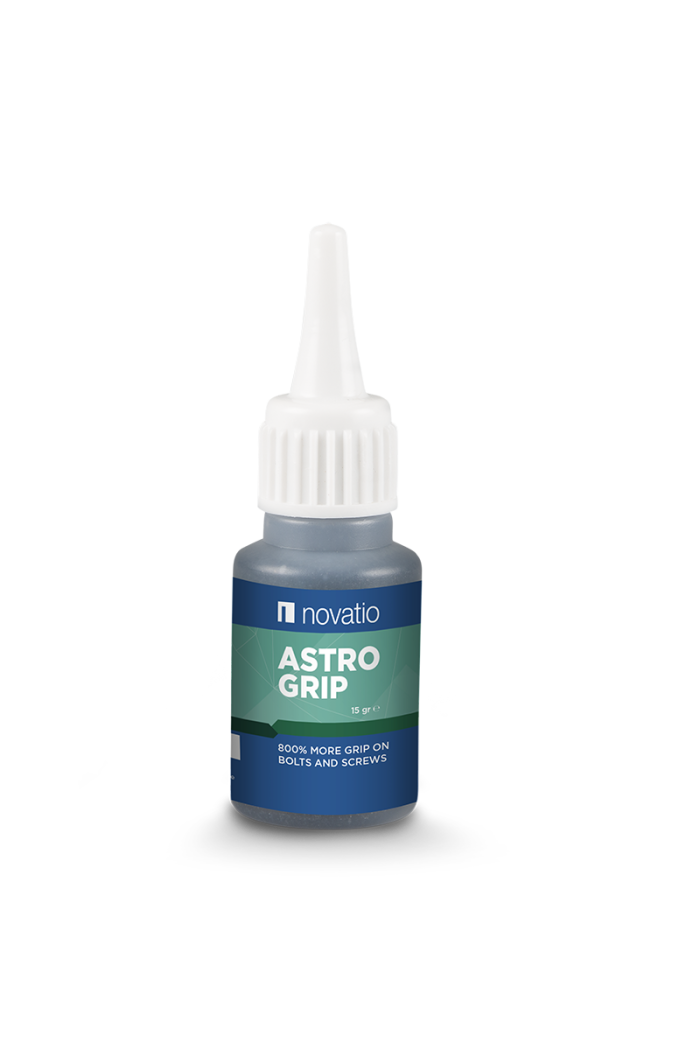 Physical form: liquid.
Odour: Characteristic odour.
Dynamic viscosity: 0.4 Pa.s ; 20 °C.
Kinematic viscosity: 327 mm²/s ; 20 °C.
Melting point: 0 °C.
Boiling point: 100 °C.
Evaporation rate: 0.3 ; butyl acetate.
Vapour pressure: 23.32 hPa ; 20 °C.
Solubility water: soluble.
Relative density: 1.2.
Shelf life: 36 months, keep dry, cool and frost-proof.
Safety measures: consult the Safety Data Sheet.
Instructions
Shake well before use.
Apply a few drops to the damaged screw head or to the tool.
Biodegradable according to EN 648/2004.