Tip Tap
LUBRICANT FOR METALWORKING
Lubricating and cooling action.
Prevents tools from seizing, increasing their life.
Prevents drill shattering.
Jet spray nozzle to reach difficult areas.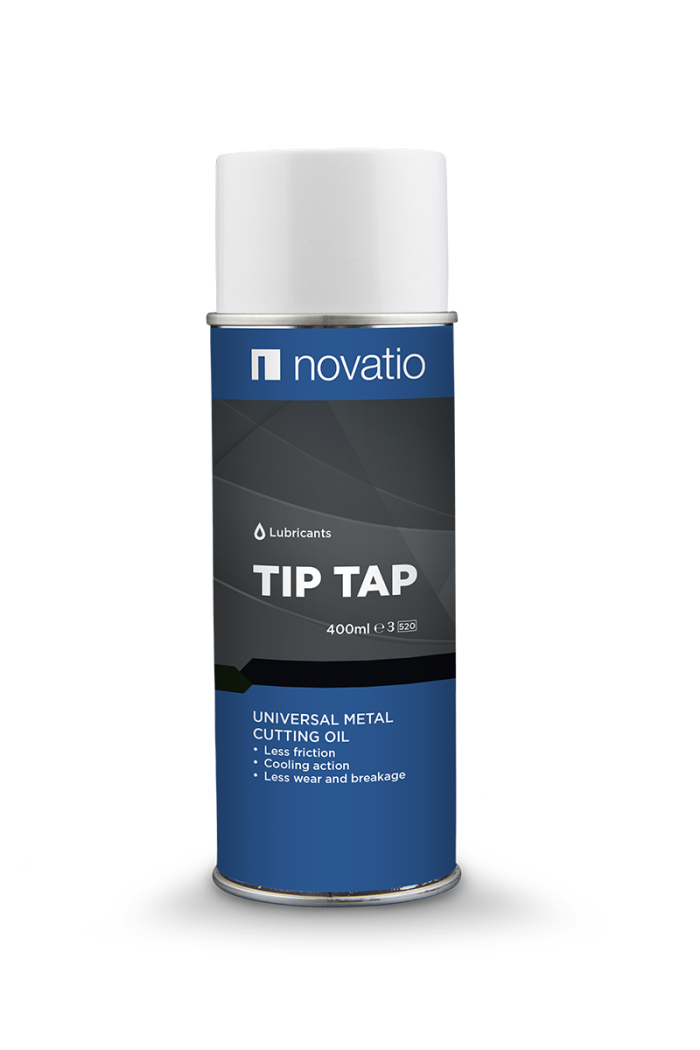 Packaging
231001000 - Tip Tap - aerosol 400ml
Description
Tip Tap is a lubricant for every form of metalworking such as tapping, thread cutting, drilling, sawing, milling, ... The controlled lubrication and the practically immediate cooling increase the service life of tools and improve the machining result. Tip Tap is universal, both for machining the hardest stainless steel such as stainless steel and for softer metals such as aluminum, brass or copper. Tip Tap does not drip and does not drain.
Technical information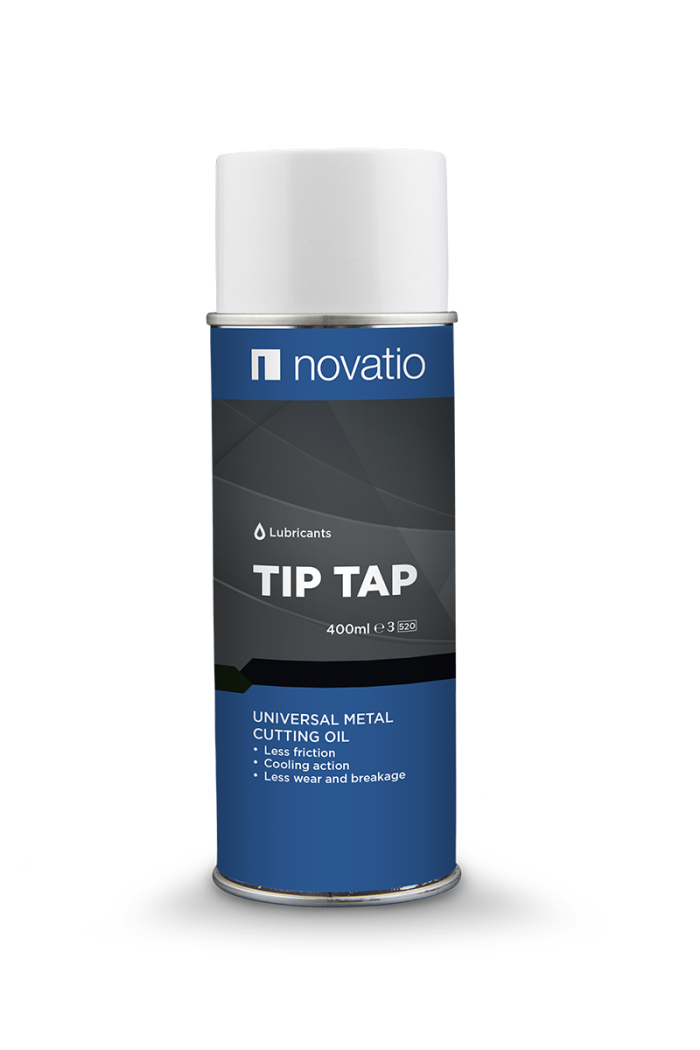 Tip Tap
LUBRICANT FOR METALWORKING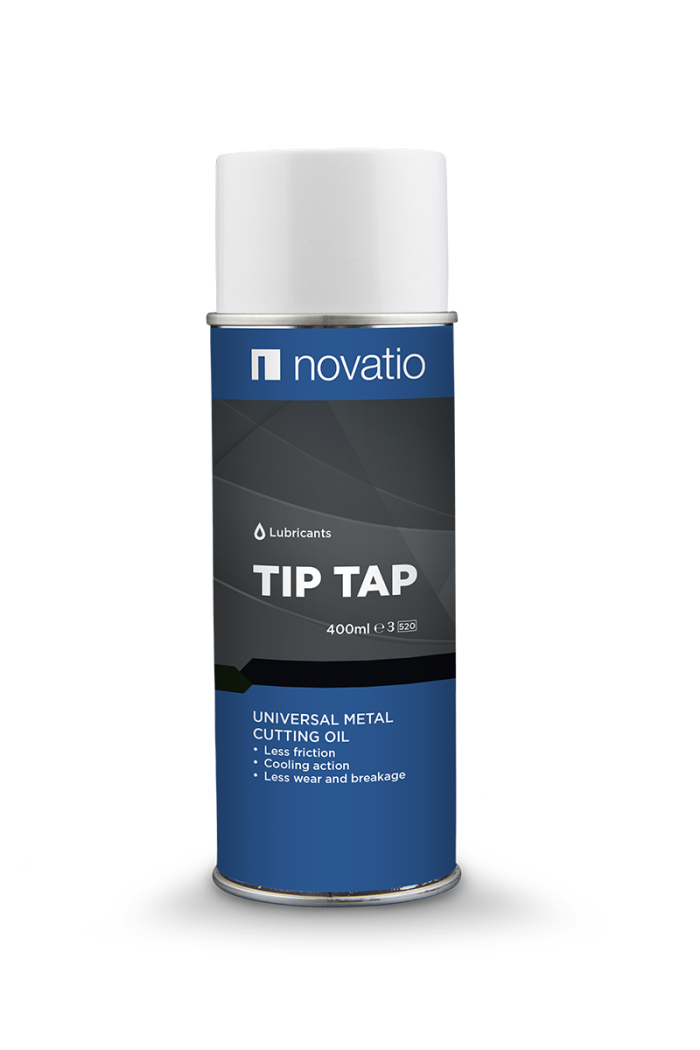 Appearance: aerosol.
Base: mineral oils and additives.
Colour: clear, light yellow.
Flashpoint of active agent: 180°C.
Density: 0.8 +/- 0.1 kg/dm.
Flammability: very easily flammable.
Shelf life: 36 months, keep dry, cool and frost-proof.
Safety measures: consult the Safety Data Sheet.
Instructions
Sawing metal: just spray along the cutting edge.
Drilling into metal: spray directly onto the position being drilled.