Novalube Ceramic H1
FOOD APPROVED ANTIBLOCKING LUBRICANT AND PROTECTIVE PASTE
From 2000 N / cm² and + 1400 ° C.
Simplifies assembly and disassembly and seals.
Prevents electrochemical influences.
Maintaining the tightening torque.
Acid, salt and water -resistant.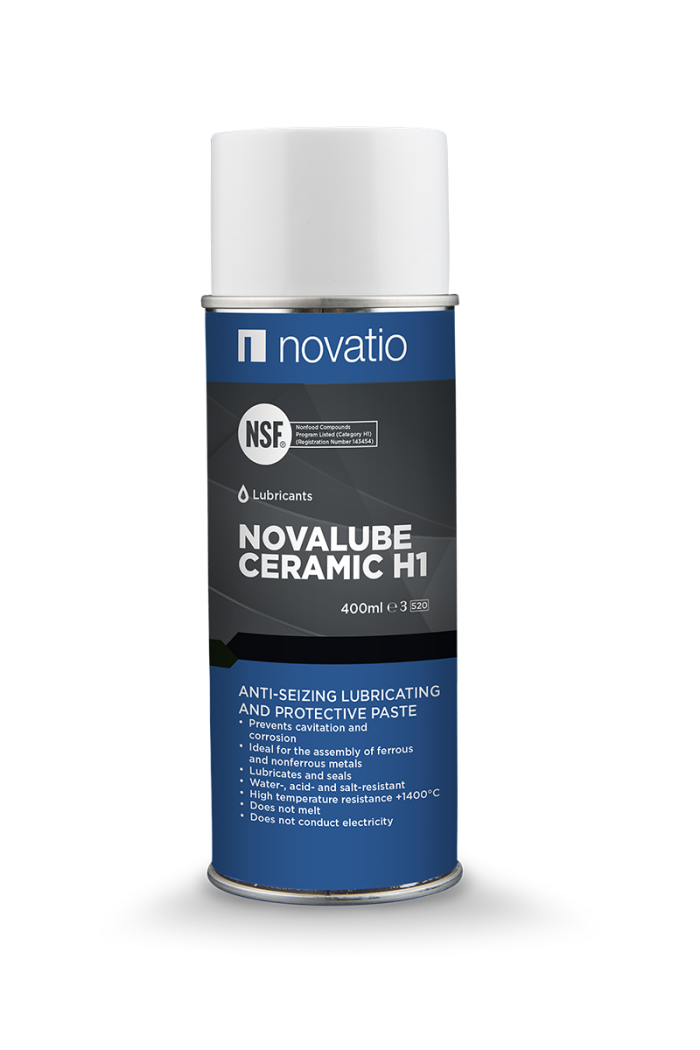 Packaging
222101000 - Novalube Ceramic H1 - aerosol 400ml
222102000 - Novalube Ceramic H1 - pot 120gr
Description
Novalube Ceramic H1 contains a high percentage of ceramic particles for the best lubrication in the worst conditions and also reduces wear in places of high friction and high temperatures. Moreover, Novalube Ceramic H1 does not attack rubbers or plastics and is not electrically conductive. Novalube Ceramic H1 supplies all metals - even R.V.S. - of a protective and anti-corrosion layer, which is well chemical and heat-resistant, and moreover cannot be rinsed by hot or cold water.
Application
For food processing companies.
Suitable for springs, suspensions, exhaust fittings and seals, bogies, screwed connections in chassis and body, brake cams and pins, wheel bolts and nuts, driving wheels and chains, hose connections, conveyor belts,...
Fills irregularities and improves the sealing of gaskets.
Technical information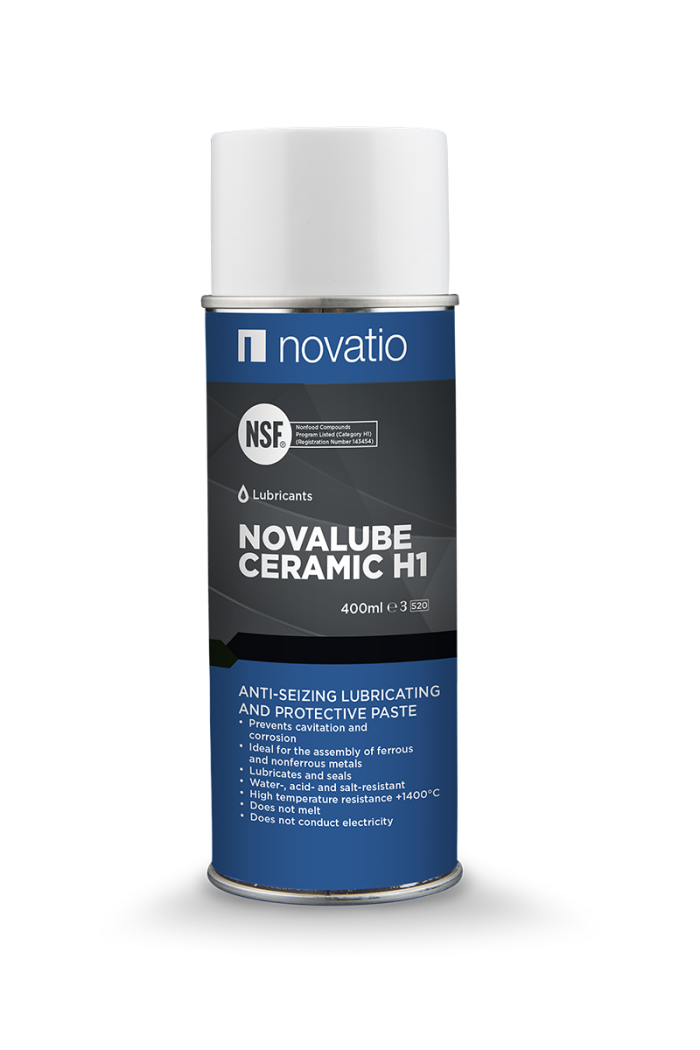 Novalube Ceramic H1
FOOD APPROVED ANTIBLOCKING LUBRICANT AND PROTECTIVE PASTE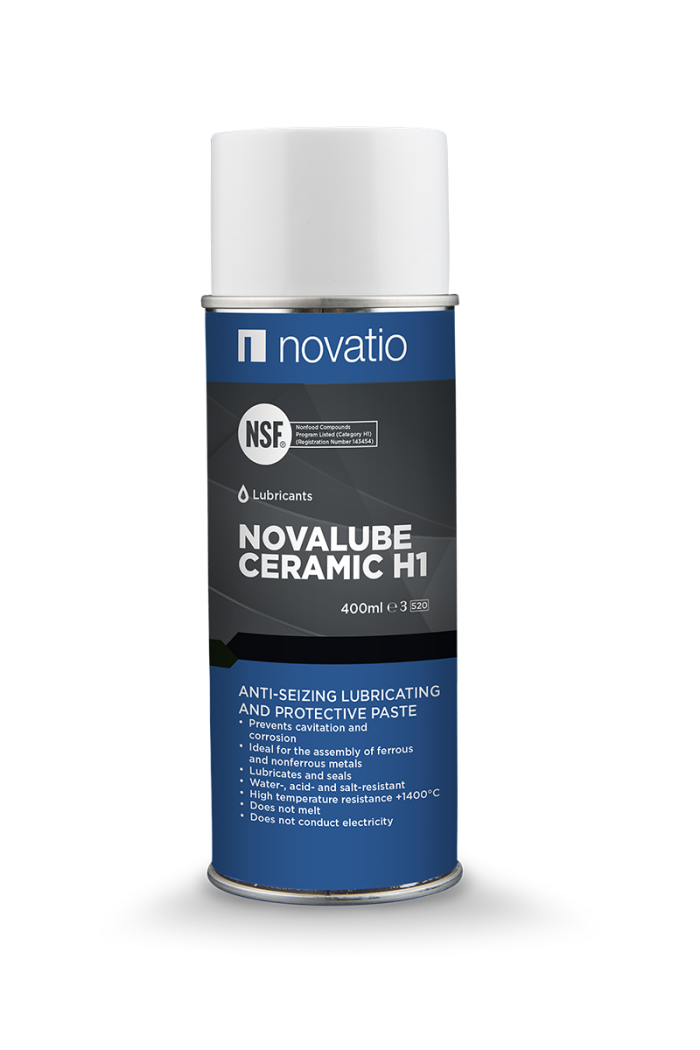 NSF registration number: 143454, category H1.
Hardness: NLGI category 0-1.
Base oil: medical oil.
Specific gravity: 1.42 g:cm³.
Temperature resistance: from -40°C to +1400°C.
Flashpoint base oil: 270°C.
Four Ball Test (IP-239): 2000 N/cm².
Pressure resistance: 230N:mm².
Salt watertest: > 170 hours.
Thermal conductivity: 0. W/m-k.
Disruptive strenght: < 40 kV/mm.
Volume resistivity: 1015Ohm/cm.
Chemical resistance: warm and cold water, most acids and alkalis.
Contains: no metals.
Shelf life: 24 months, keep dry, cool and frost-proof.
Safety measures: consult the Safety Data Sheet.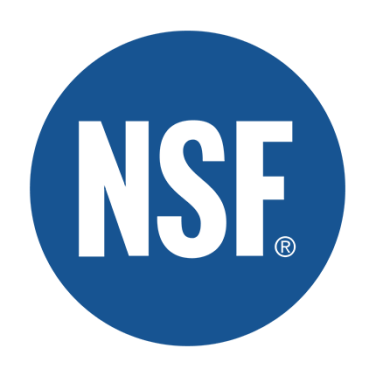 Instructions
After releasing the mixing ball, shake well before use.
Apply on a clean substrate, clean with Safety Clean FS if necessary.