Novalube
THE BEST SOLUTION FOR RUST, CORROSION AND WEAR PROBLEMS
Up to 2300 kg / cm² and + 1200 ° C.
Simplifies assembly and disassembly and seals.
Prevents galvanizing effect and corrosion.
Reduces friction and wear, with ball bearing effect.
Stable viscosity and chemical resistant.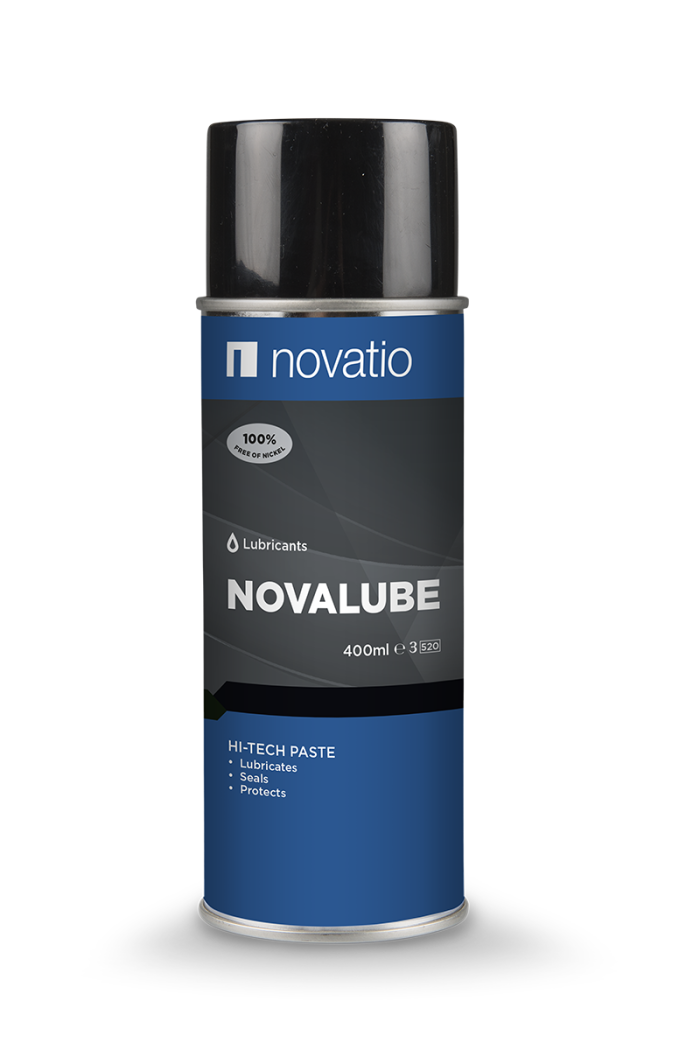 Packaging
221000000 - Novalube - tube 10gr
221001000 - Novalube - aerosol 100ml
221002000 - Novalube - pot 120gr
221101000 - Novalube - aerosol 400ml
221302000 - Novalube - can 450gr
221404000 - Novalube - pot 1,8kg
Description
Novalube lubricates and protects against corrosion and oxidation. Novalube penetrates into the smallest pores and cracks of the metal and forms a fine and permanent protective film. Assembled parts can easily be taken apart with standard tools, even after many years. Novalube is heat-conducting and resistant to temperatures from -180 ° C to + 1200 ° C, water, salt water, acids, corrosive solutions, vapors, gases, oils, most chemical products and solvents. Novalube is non-toxic and contains no lead or nickel.
Application
Lubricating brake pads, guide rollers, cylinder heads, keyways, gear drives, chains, hinges, sliders, ....
Protects and lubricates faucets, valves, clamps, slide bars, pumps, ....
As a lubricant for drilling and tapping in soft and difficult metals such as aluminum, stainless steel, ....
Technical information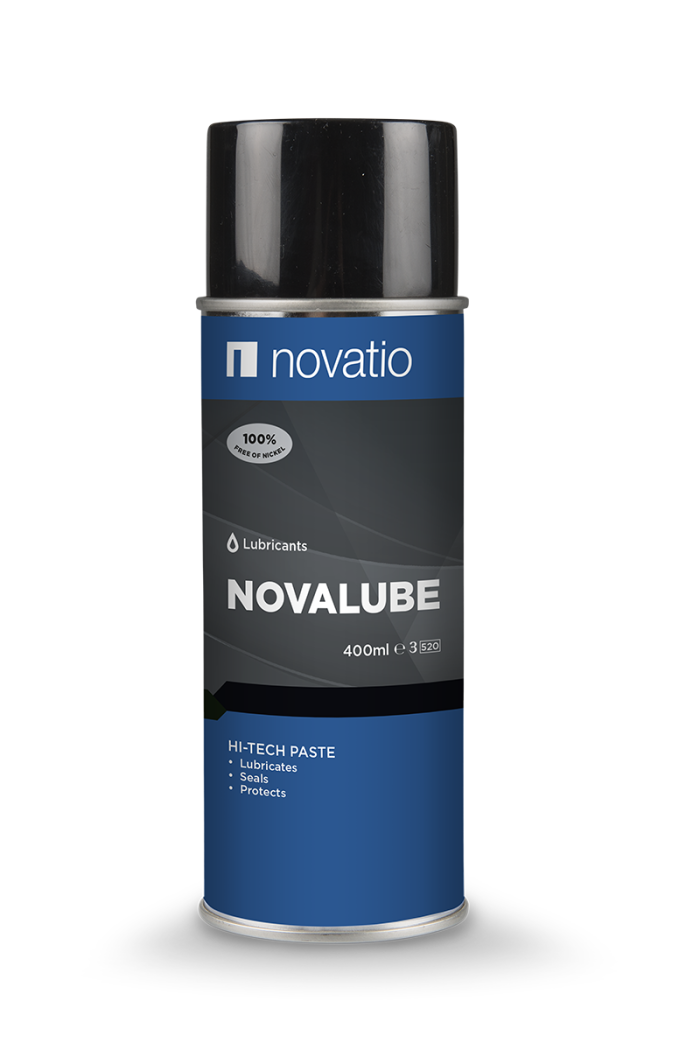 Novalube
THE BEST SOLUTION FOR RUST, CORROSION AND WEAR PROBLEMS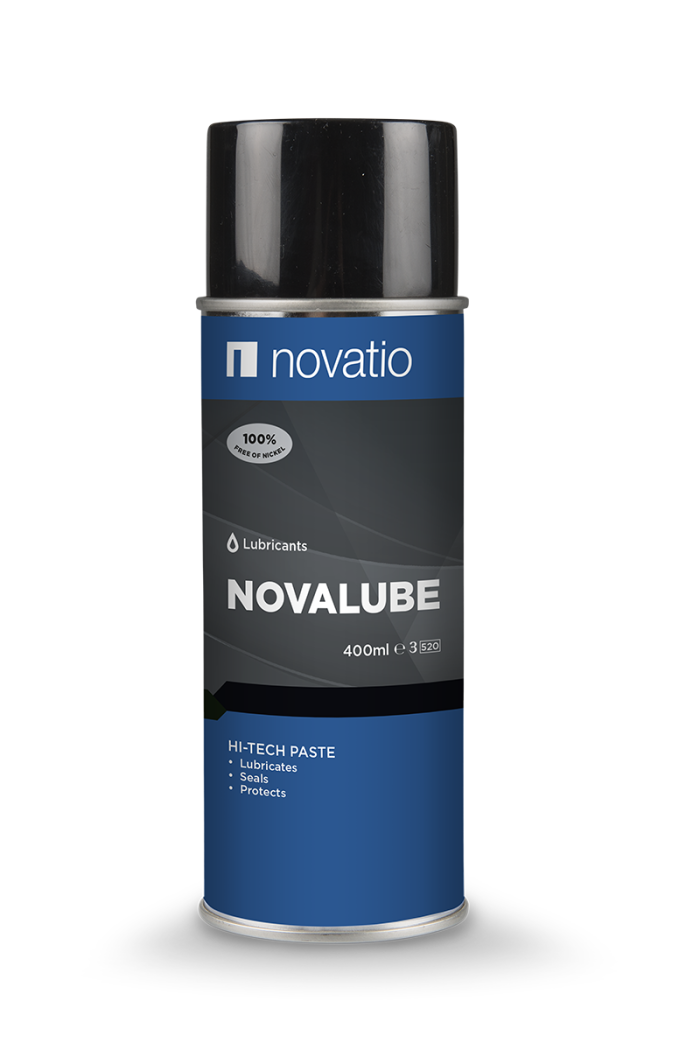 Base: selected metal powders-does not contain nickel.
Solidity: NLGI Class 1 test method.
Specific weight at 20°C: 1.6 g/cm³ DIN 51757.
Pressure resistance: up to 2300 kg/cm².
Temperature resistance: from -180°C to + 1200°C.
Pressure test: 4000 N VKA TEST.
Flow temperature: 1200°C.
Freezing temperature: -180°C.
Water resistance test according to DIN 51807-1.
Shelf life: 24 months, keep dry, cool and frost-proof.
Safety measures: consult the Safety Data Sheet.
Instructions
After releasing the mixing ball, shake well before use.
Apply on a clean surface.
Do not use Novalube on oxygen or acetyl installations.