Multispray RV
AGAINST RUST, DAMP, MOISTURE AND LEAKAGE CURRENTS
Superfast acting.
Works by cold shrinkage.
Colourless and practically odour-free.
360° spray direction.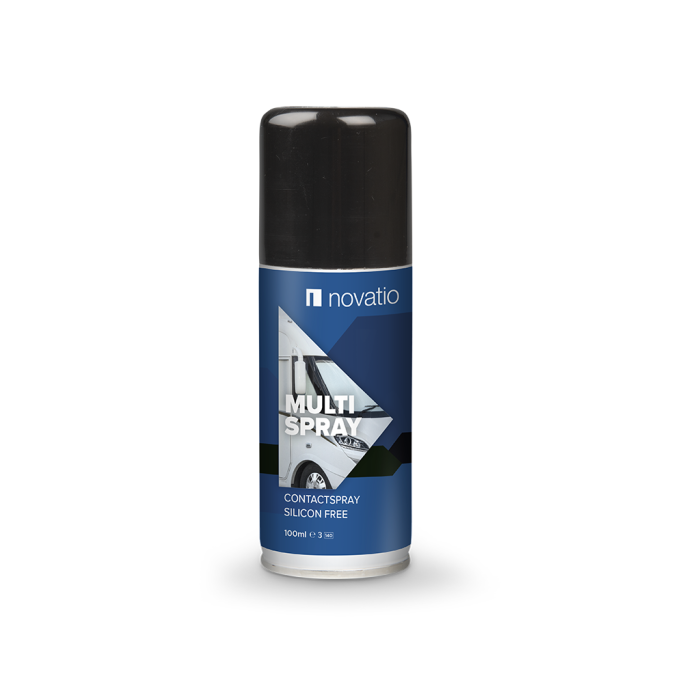 Packaging
236101101 - Multispray RV - aerosol 100ml - M&C
Description
Multispray is fast and effective in contact with rust, tar, grease and water and combines penetrating power, lubrication, protection, cleaning, rust removal, drives away moisture and cold shrinkage, resulting in time saving. Multispray contains no silicones and is safe to use on plastics, lacquers … .
Technical information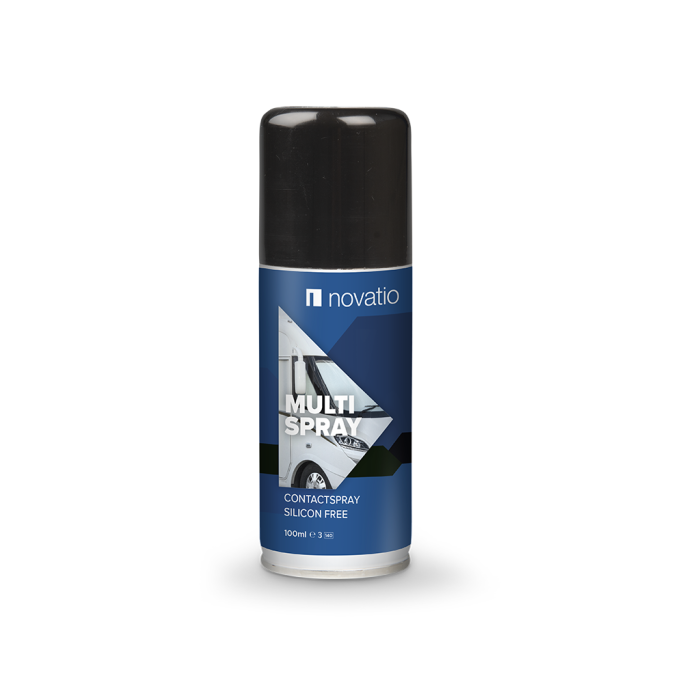 Multispray RV
AGAINST RUST, DAMP, MOISTURE AND LEAKAGE CURRENTS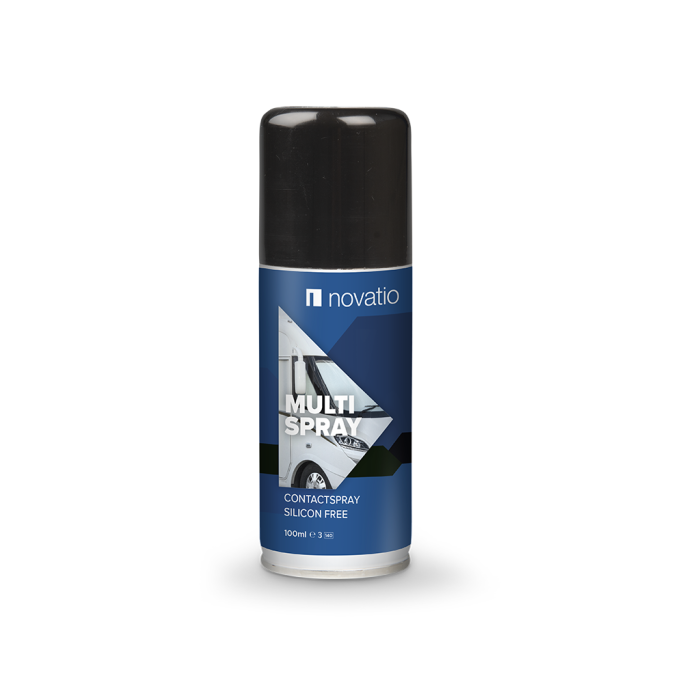 Base: mineral oil.
Colour: colourless.
Odour: characteristic.
Water solubility: insoluble.
Density at 20°C: 0.811.
Partial pressure: 8,53 bar.
Boiling point: 187 – 300°C.
Relative density at 20°C: 0.81g.
Temperature resistance: -80°C to +190°C.
Dynamic viscosity at 20°C: 1 mPa.s.
Kinematic viscosity at 20°C: 1 mPa.s.
Storage life: 36 months if kept dry, cool and frost-free.
Safety measures: Please consult the safety card.
Instructions
Shake well before use.
Spray and briefly allow to penetrate.
If necessary, allow the propellant gasses to evaporate.