Alcoholgel 70%
DISINFECTANT HAND GEL
70% alcohol.
Active against viruses.
Antibacterial.
Fungicide.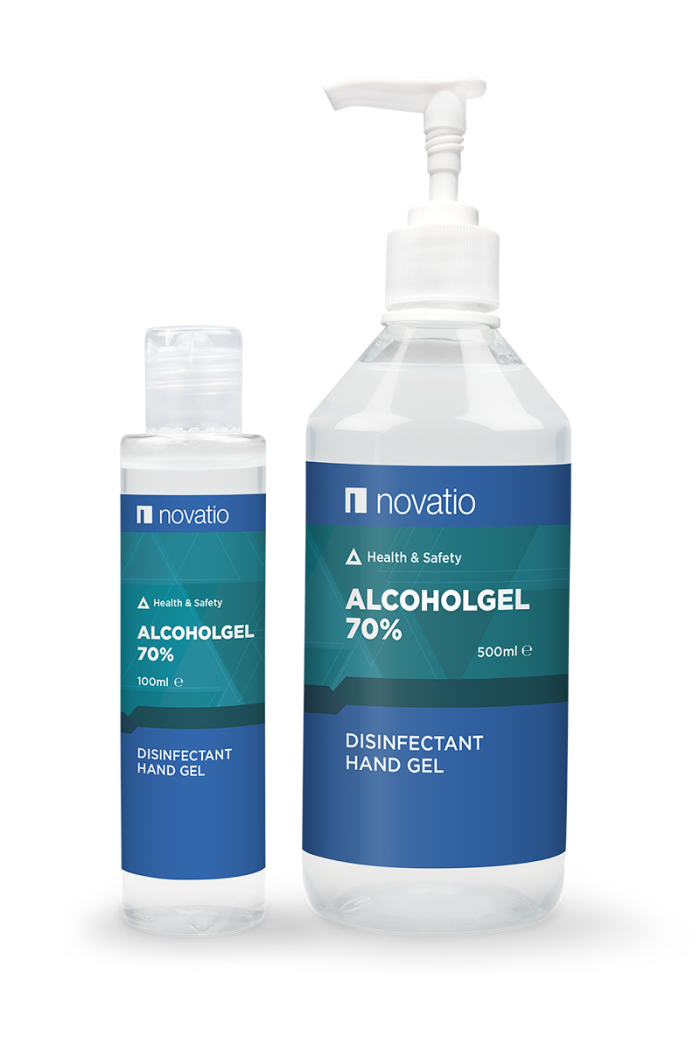 Packaging
464160000 - Alcoholgel 70% - bottle 500ml
464161000 - Alcoholgel 70% 100ML
Description
Fast-acting disinfectant hand gel for deep hygiene. Suitable for sensitive skin. No rinsing required. Destroys more than 99.99% of viruses, bacteria and other germs. Contains Panthenol (provitamin B5). This ensures soft hands, a quick healing of wounds and the disappearance of tingling by regular disinfection.
Application
Hand disinfection under COVID-19.
General hand hygiene.
Technical information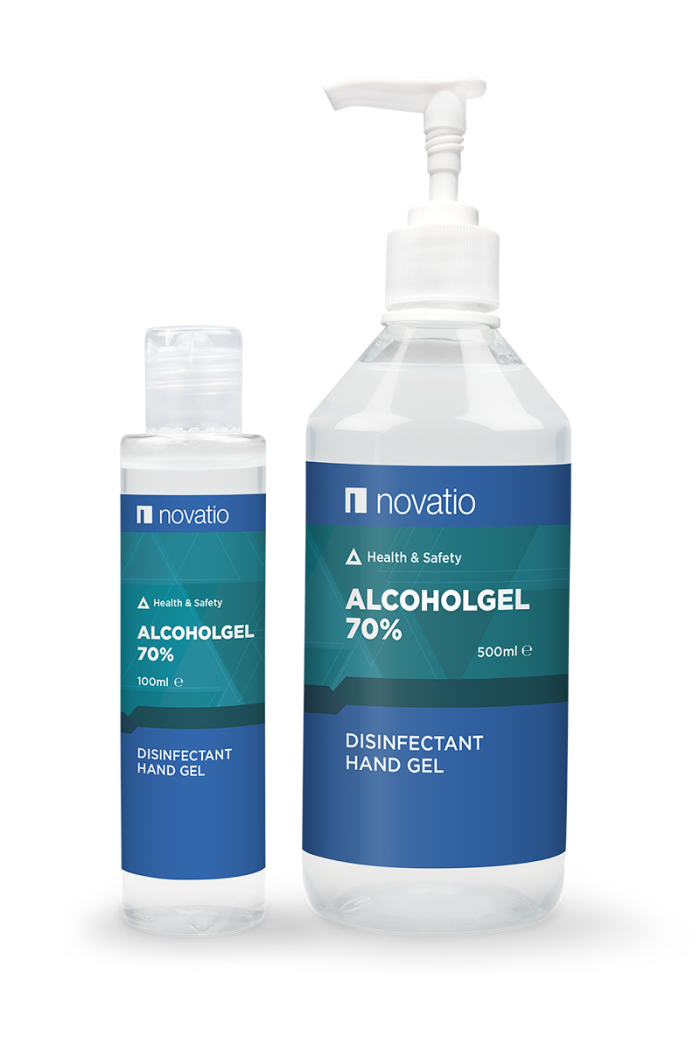 Alcoholgel 70%
DISINFECTANT HAND GEL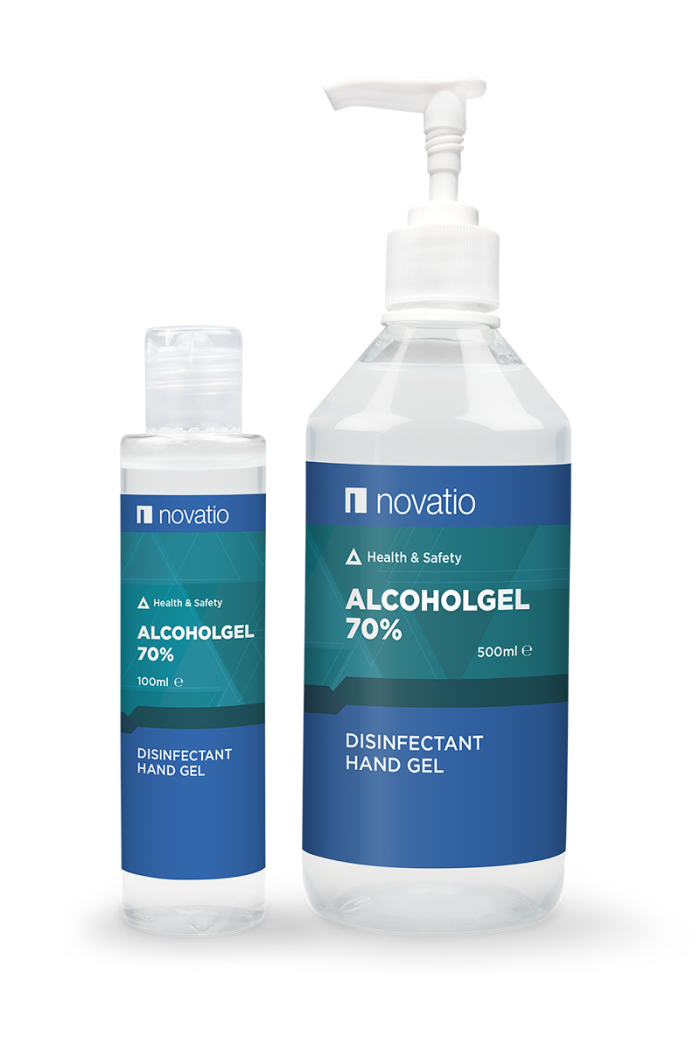 Form: homogeneous gel.
Base: ethanol, 2-propanol, panthenol (provitamin B5).
Color: colorless transparent.
Fragrance: mildly scented.
Solubility: 100% soluble in water.
Safety measures: please consult the safety data sheet.
Instructions
Apply a drop of gel on the hands and rub in.
Allow to dry, effect after 30 seconds.
Wait a few minutes between two applications.