Safety Clean RV
SOLVENT FOR CHEMICAL POLLUTION
Safe and fast.
Thorough cleaning, leaves no residue.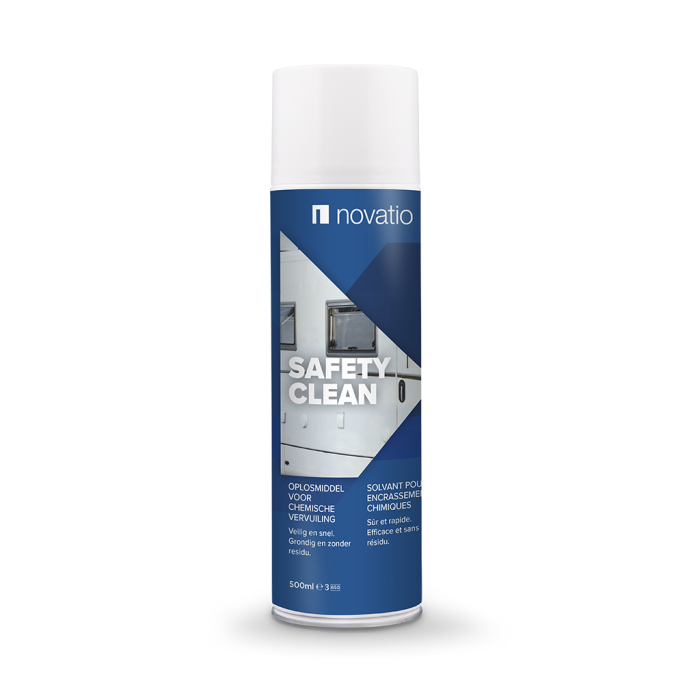 Packaging
683001101 - Safety Clean RV - aerosol 500ml - M&C
Description
A multipurpose solvent-degreaser for removing adhesives, sealants, oil, grease, silicon, wax, tar, paraffin, printing ink, ... .
Safe in use on most materials as painted surfaces, vinyl, glass, rubber, formica, textile, most plastics, ... .
Application
cleaning and degreasing of mechanical parts
removal of adhesives and tape residues
cleaning and degreasing all surfaces before bonding or sealing
safe removal of tar from bodywork and plastic parts
removal of grease and oil stains on seat coverings
degreasing all metals; does not cause oxidation on light metals
Cleaning of melamine, HPL, ...
Technical information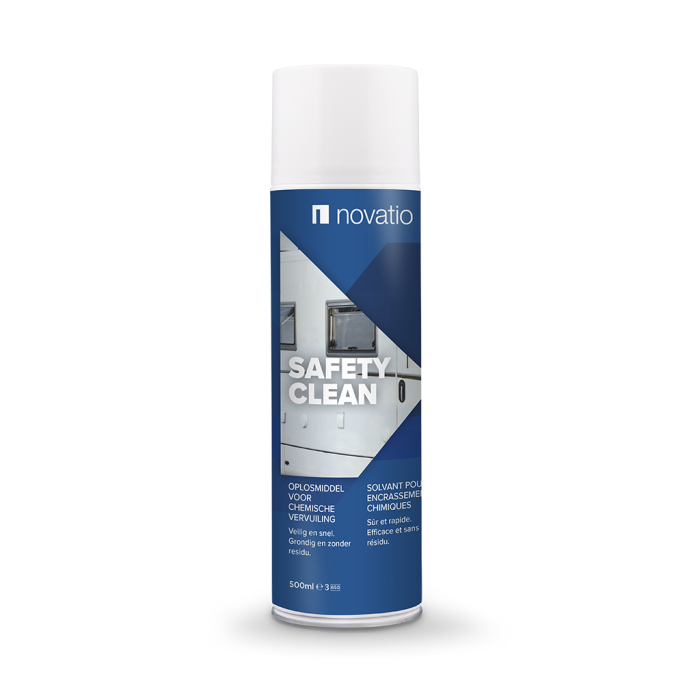 Safety Clean RV
SOLVENT FOR CHEMICAL POLLUTION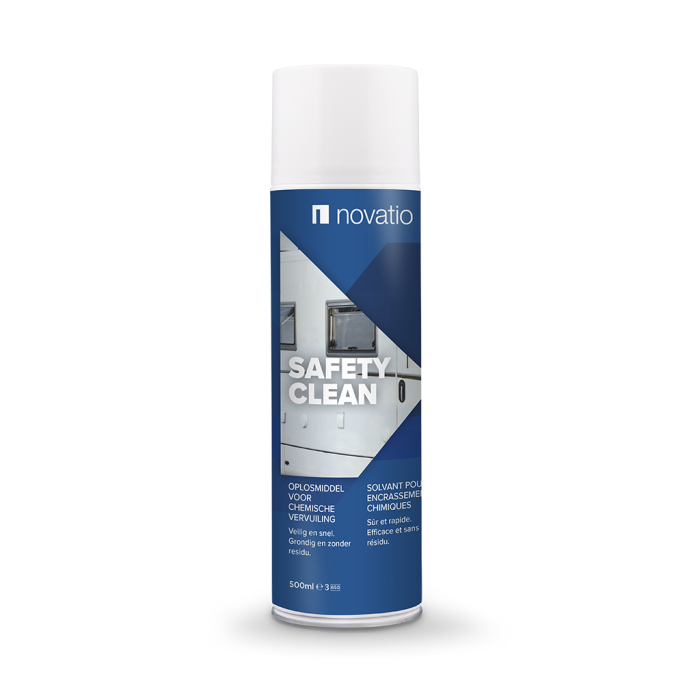 Composition: aliphatic hydrocarbon solvent.
Boiling point/boiling range °C: 130 - 166.
Color: transparent.
Vapour pressure/20°C hPa: 4,6.
Relative density/20°C: 0,75.
Physical condition/20°C: liquid.
Flammability °C: 24.
Auto-ignition °C: 200.
Water-solubility: not soluble.
Odour: characteristic.
Dynamic Viscosity mPa.s/20°C: 1.
Kinematic Viscosity, mm2/s/20°C: 1.
VOS content %: 100.
VOS content g/l: 710.
Shelf life: 36 months, keep dry, cool and frostproof.
Specific technical information for each packaging: please consult the safety data sheet.
Instructions
Apply and allow to act depending on the contamination.
Wipe away the loose contamination.
Repeat the treatment if necessary.