RDG-730 Rubber Degrease
TYRE DEGREASER
Super-fast cleaning and degreasing.
With a jet spray nozzle.
Dries extremely fast without leaving any residue.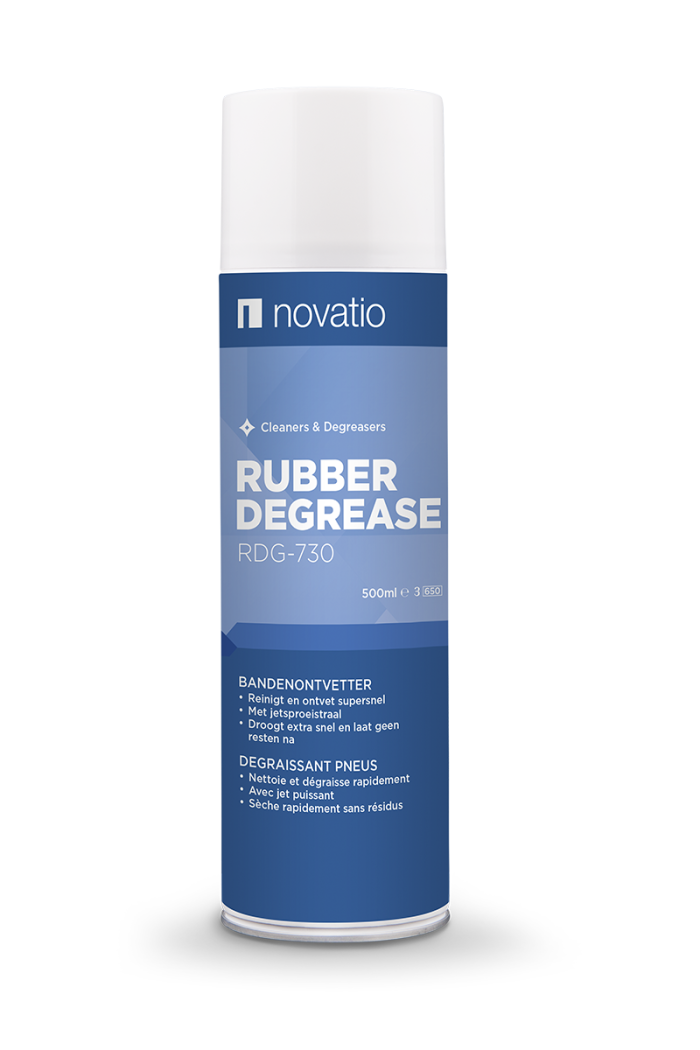 Packaging
735400000 - RDG-730 Rubber Degrease - aerosol 500ml
Description
Simple, fast and economical to use. Thanks to the jet spray, Rubber Degrease also cleans areas that are difficult to reach, such as minor damage to a tyre.
Technical information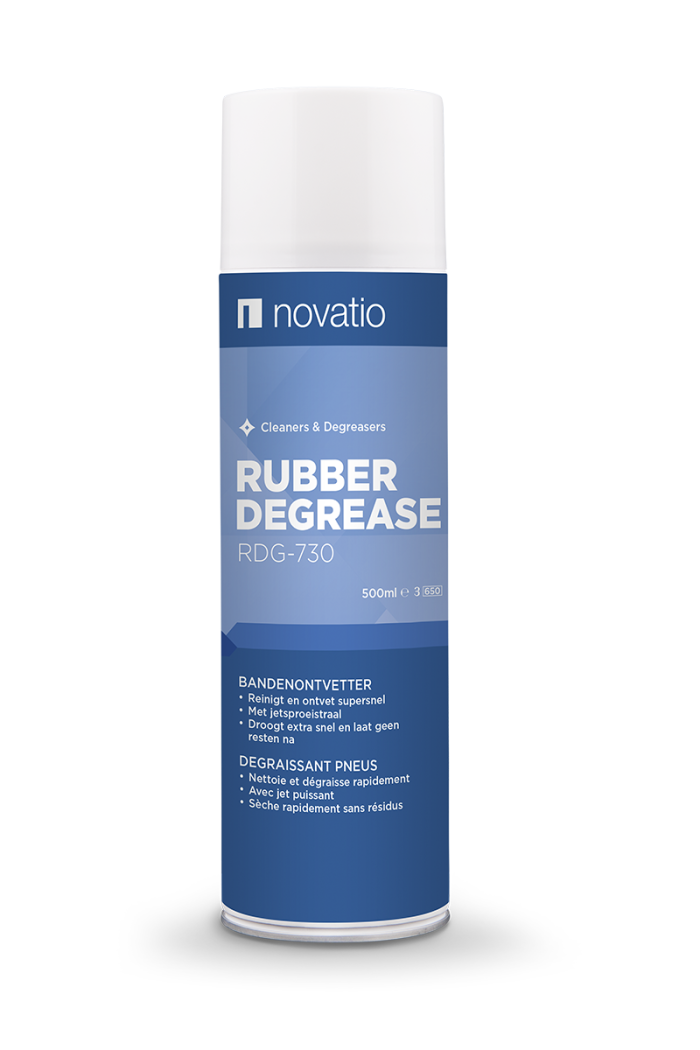 RDG-730 Rubber Degrease
TYRE DEGREASER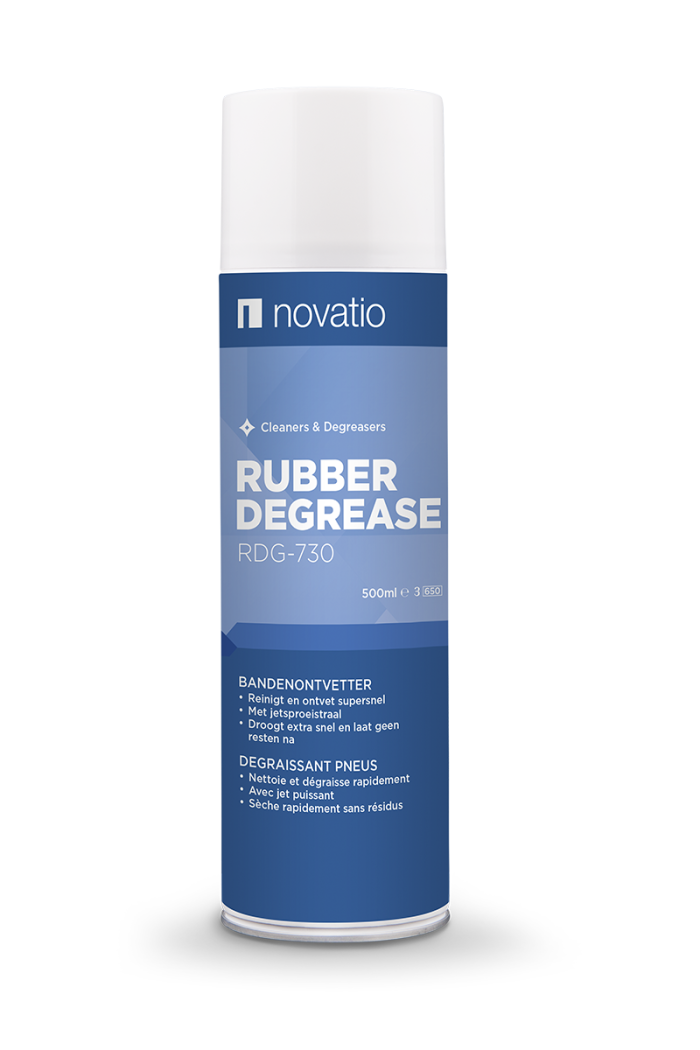 Composition: acetone and isopropyl alcohol, among other things.
Form (at 20°C): liquid
Colour: transparent.
Odour: characteristic
Vapour pressure at 20°C (hPa): 43.
Flash point: <21°C.
Relative density (at 20°C): 0.72.
Solubility in water: moderately soluble.
Relative vapour density: > 1.
Shelf life: 36 months, if stored in a dry, cool and frost-free place.
Instructions
Spray, wait for the product to act and then wipe off.
Repeat if necessary.