Novakleen Heavy Duty
CONCENTRATED CLEANER FOR ALL SURFACES
Quick, thorough cleaning with sparkling shine.
Antistatic wax layer for lasting protection.
For manual use as well as in installations.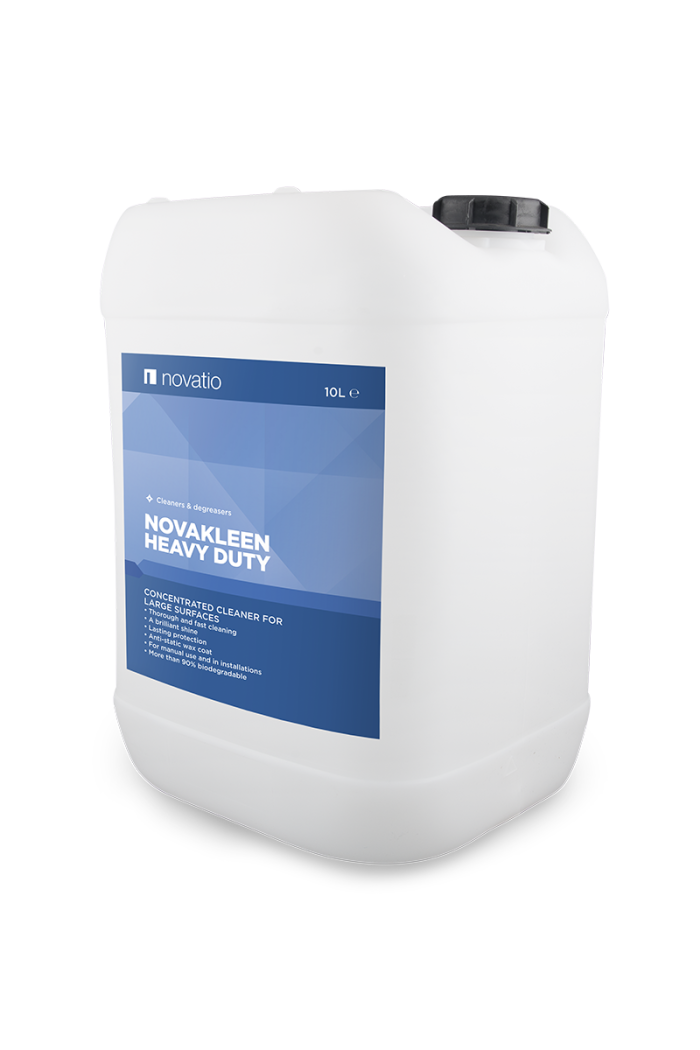 Packaging
490510000 - Novakleen Heavy Duty - can 10L
490520000 - Novakleen Heavy Duty - can 20L
490530000 - Novakleen Heavy Duty - barrel 200L
Description
Novakleen Heavy Duty is a concentrated highly alkaline cleaner for large areas. Contains tensioactive ingredients which are over 90% biodegradable according to OECD standards.
Application
The cleaning of lorries and trailers, tarpaulins, covers, caravans and motorhomes, boats, metal structures and panels, tents, plastics, PVC, furniture… .
Technical information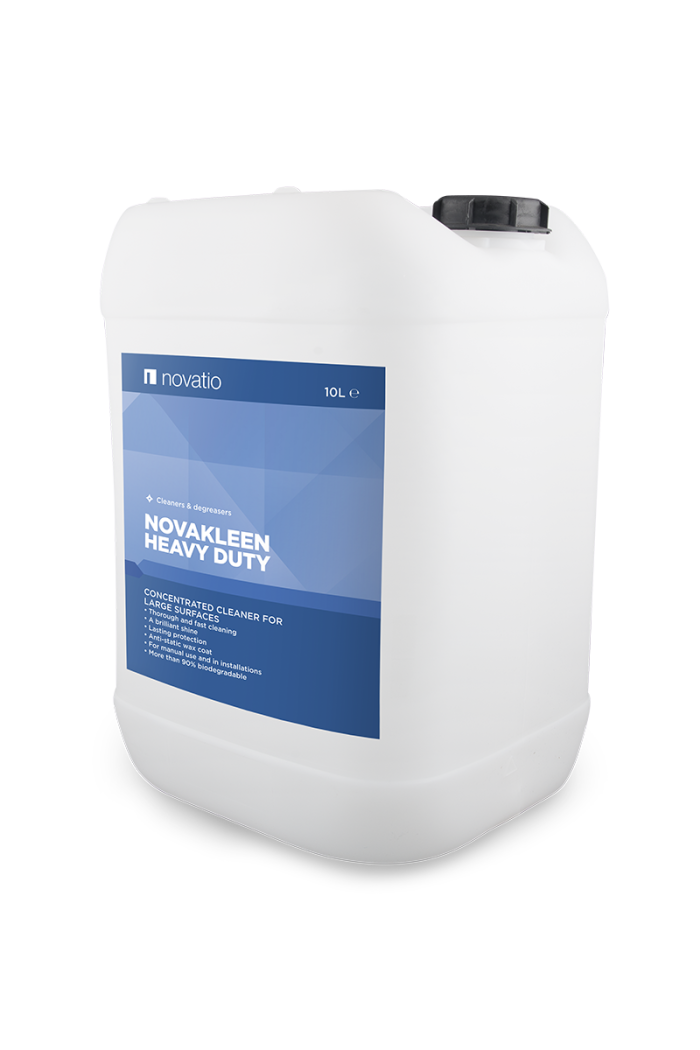 Novakleen Heavy Duty
CONCENTRATED CLEANER FOR ALL SURFACES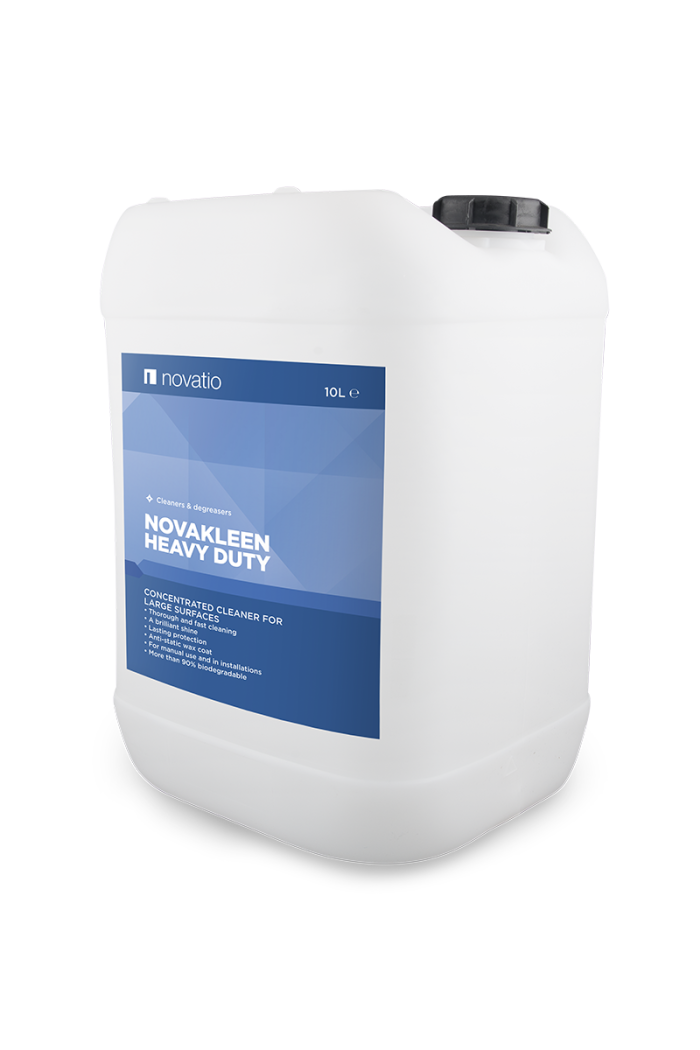 Composition: stabilized mixture of biodegradable surface-active substances and penetrating with oxidized solvents and modified alkalis.
Form: liquid.
Odour: characteristic.
Viscosity at 20°C: 1 mPa.s.
Solubility in water: fully soluble.
Relative density at 20°C: 1.050 kg/l.
pH value: 13.4.
Vapour pressure at 20°C: 23,32 hPa.
Autoignition: 230°C.
Shelf life: 24 months, keep dry, cool and frost-proof.
Instructions
Manual application:
Add max. 1 to 2% to water
Wash with sponge or brush
Rinse off with copious amounts of water
With nebuliser:
Add 3-5% to water, depending on level of soiling
Spray from the bottom upwards
Allow to penetrate for max. 2 minutes then rinse off with copious amounts of water
With high pressure cleaner and brush equipment with foaming unit
Fill product tank
Set dosage to 3-5%
Do not allow to dry out, avoid spraying on hot surfaces, do not apply in full sunlight. Increase dosage in cold weather, reduce dosage in hot weather.