Novacare Shamp-Wax RV
PROTECTIVE SHAMPOO
Easy to clean, shine and protect in one operation.
Pearl effect.
Biodegradable.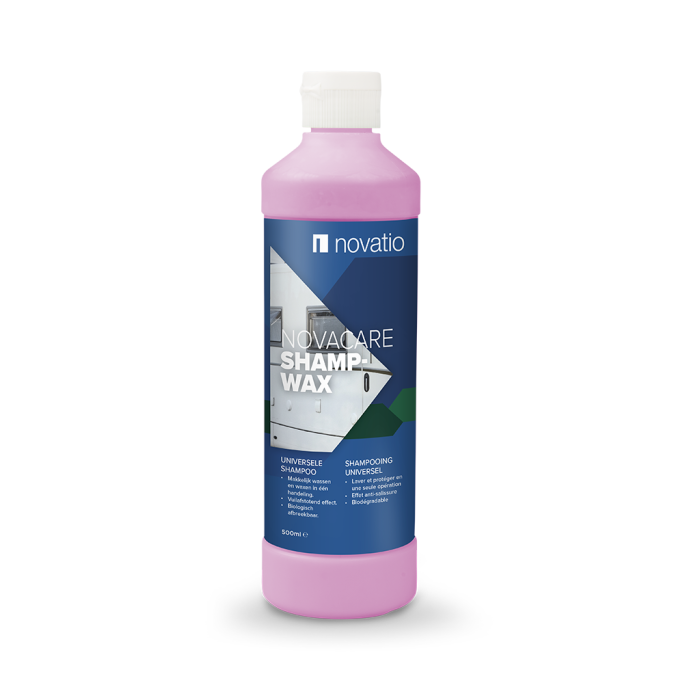 Packaging
200605101 - Novacare Shamp-Wax RV - bottle 500ml - M&C
Description
The almost foam-free formulation has strong cleansing properties for the most frequent natural contaminants. Due to the high wax content, natural Carnauba wax conditioner, it gives a totally different feeling when washing and forms a protective and glossy top layer after drying.
Application
Excellent for use on painted surfaces, varnish, polyester, rubber, chrome, stainless steel,... .
Technical information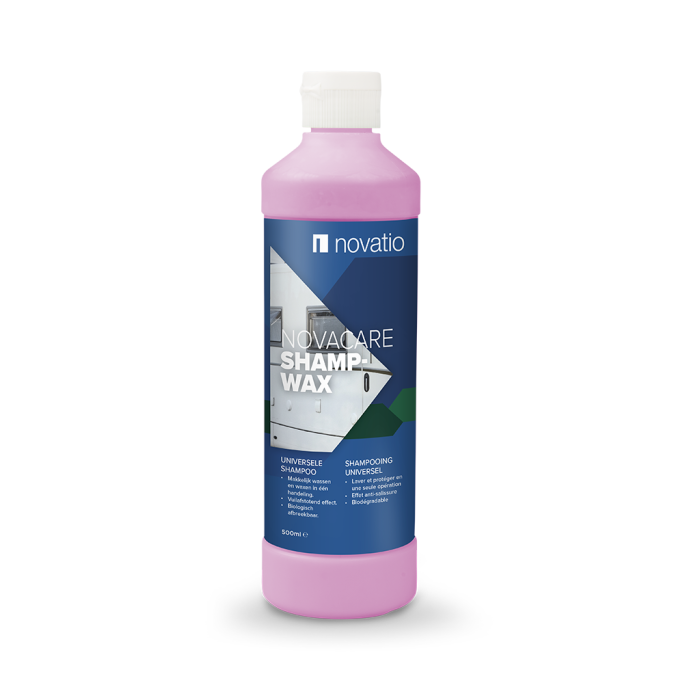 Novacare Shamp-Wax RV
PROTECTIVE SHAMPOO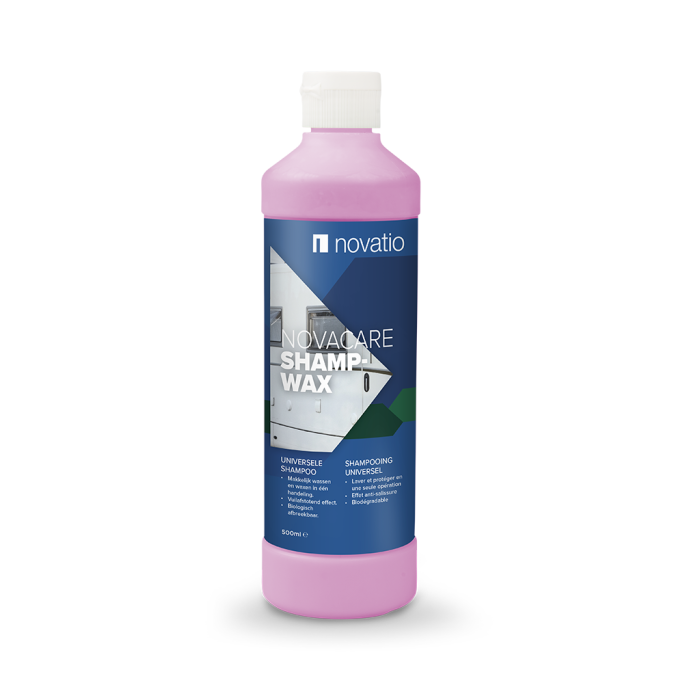 Base: detergents and waxes.
Appearance: liquid.
Colour: pink-red.
Odour: typical.
Biodegradable: > 85%.
Combustibility: incombustible.
pH: +/- 6.
Shelf life: 36 months, keep dry, cool and frost-proof.
Safety measures: consult the Safety Data Sheet.
Instructions
Apply water abundantly for removing sand and loose dirt.
Pour 60 to 80 ml in a bucket of lukewarm water and brush.
Rinse with pure water and dry with chamois leather.
For an extra high gloss polish with a dry, lint-free cloth.
Biodegradable according to EN 648/2004.