Glass Cleaner
PROFESSIONAL GLASS CLEANER
Can even be used in slight freezing temperatures.
Water- and dirt-repellent result without marks nor rainbow shine.
Extremely economical due to its power.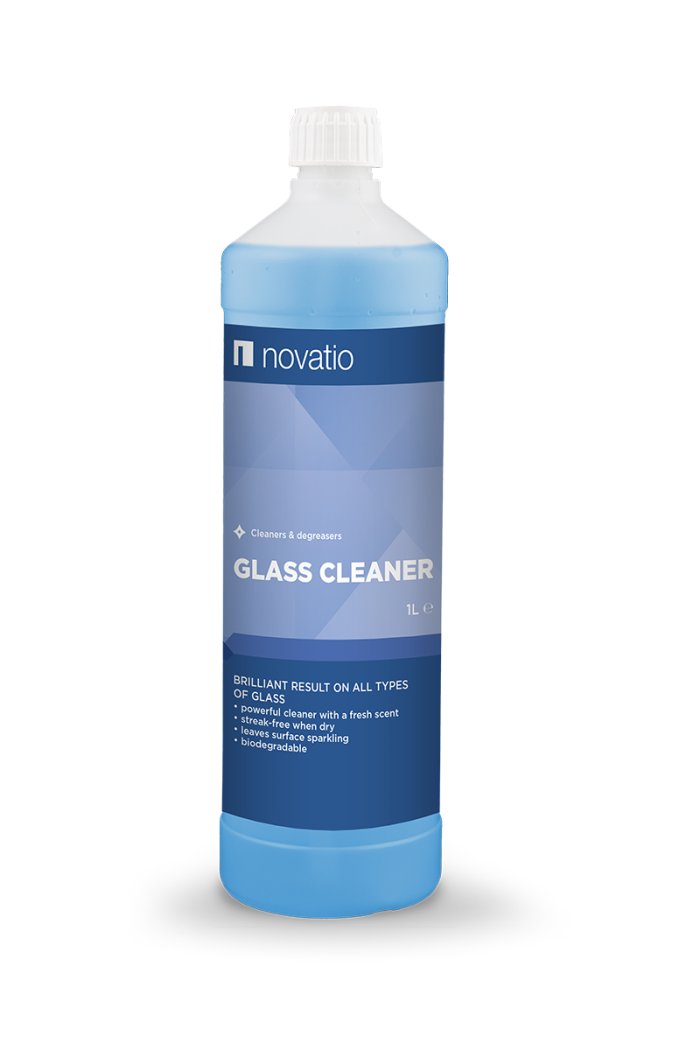 Packaging
482051000 - Glass-Cleaner - bottle 1L
482055000 - Glass-Cleaner - can 5l
Description
A professional glass cleaner that dries without leaving marks that comes in a long-life regulated pump spray.
Produces great results on all types of glass, on most window frames and other surfaces.
Has tensioactive agents that are more than 90% biodegradable.
Fresh smell, ammonia-free and acidfree.
Application
removes nicotine stains, insects, bird droppings, fingerprints, etc.
ideally suited for all types of glass such as mirrors, glass tables, car windows, etc., as well as windows, PVC, glazed wall tiles, marble, plastic tables, ... .
Technical information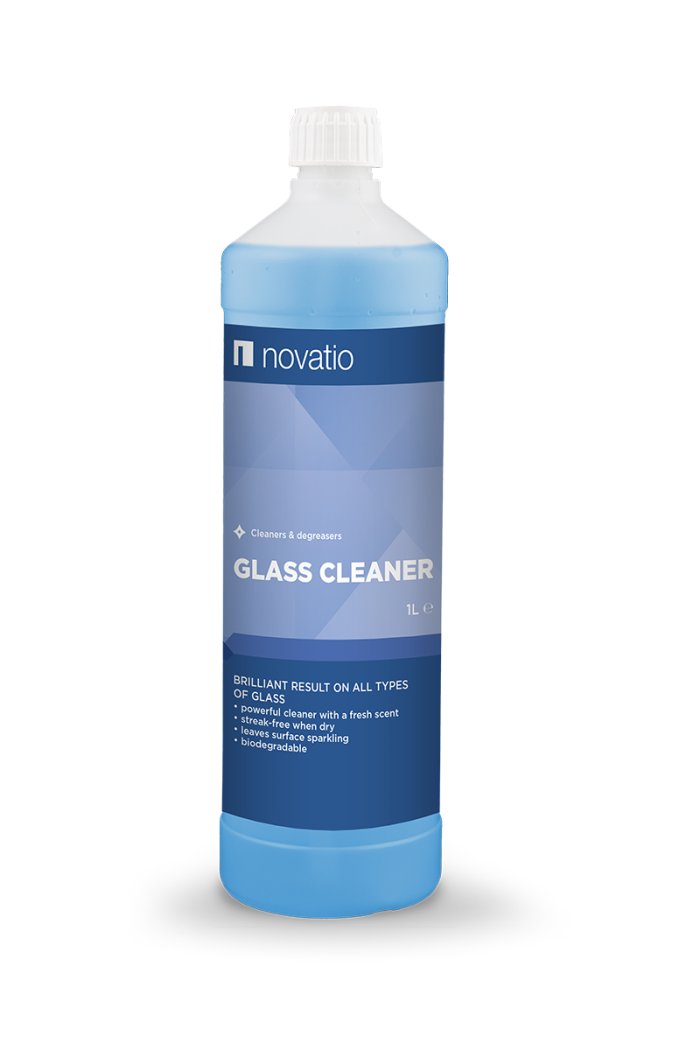 Glass Cleaner
PROFESSIONAL GLASS CLEANER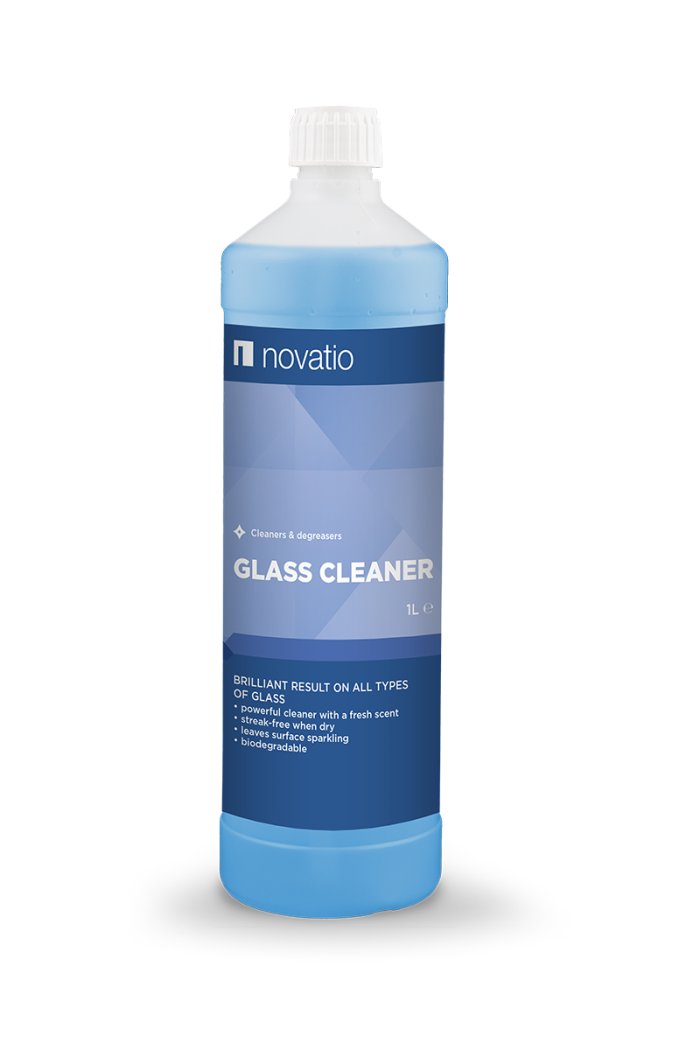 Composition: ethanol and alcohol.
Look: liquid.
Odour: characteristic.
Viscosity (20°C): 1mPa.s.
Relative density (20°C): 0.995kg/l.
pH: 7.0.
Auto ignition: 230°C.
Vapour pressure (20°C): 43 hPa.
Boiling point/Boiling range: 78°C-173°C.
Dynamic Viscosity, mPa.s/20°C: 1.
Kinematic viscosity, mm2/s/20°C: 1.
Volatile organic components (VOS), %: 9.86.
Volatile organic components (VOS), g/l: 98.1.
Shelf life: 36 months, keep dry, cool and frost-free.
Safety measures and storage: please consult the Safety Data Sheet.
Instructions
Spray Glass Cleaner on the surface.
Wipe dry with a clean cloth.
Biodegradable according to EN 648/2004.