Floor Clean
CONCENTRATED FLOOR CLEANER
Thorough cleaning.
Safe on all surfaces.
Economic in use.
Nourishes the surface.
Skin friendly.
Long-lasting fresh odour.
Leaves no marks.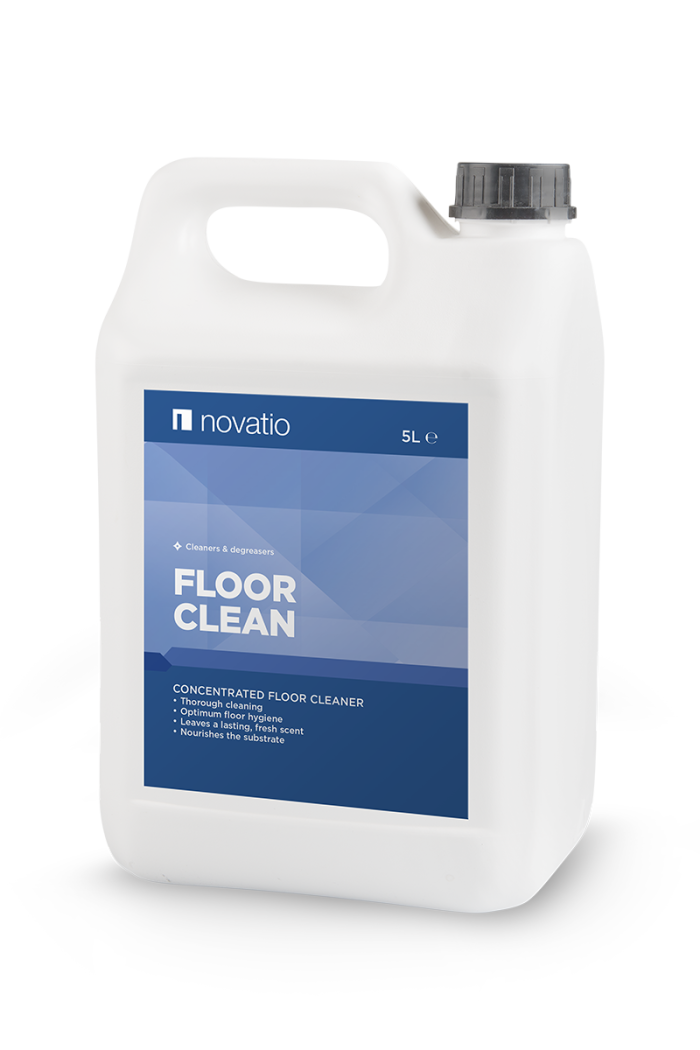 Packaging
491705000 - Floor Clean - drum 5l
Description
For thorough cleaning and hygiene on all hard floors, laminate and sealed parquet floor.
With long-lasting, fresh odour.
Also safe on natural stone: pH 8.0.
Technical information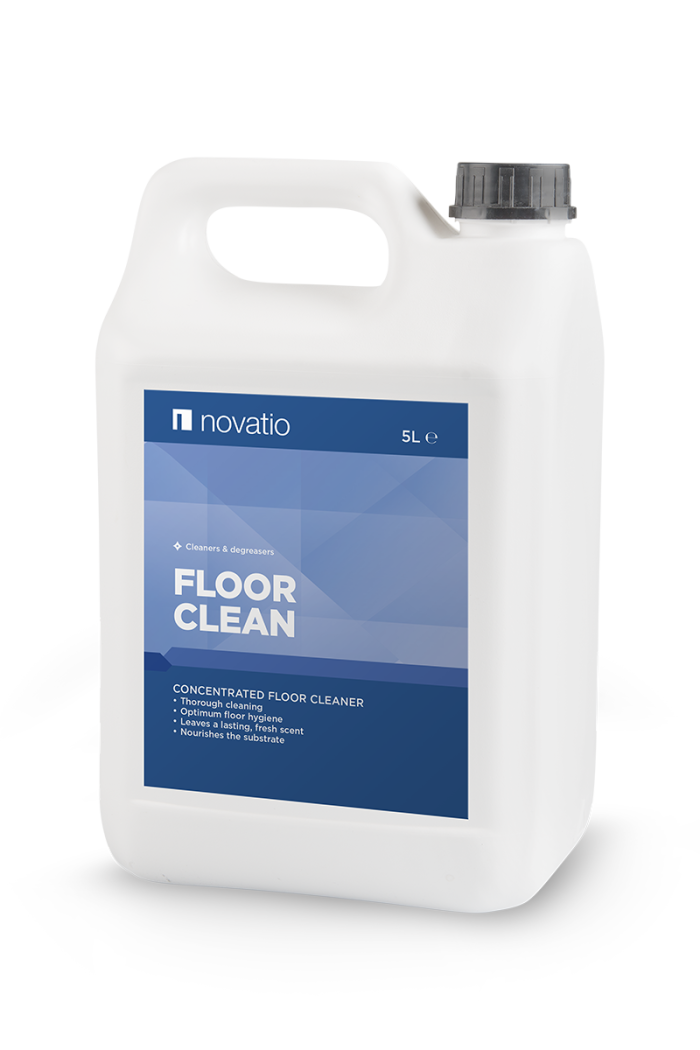 Floor Clean
CONCENTRATED FLOOR CLEANER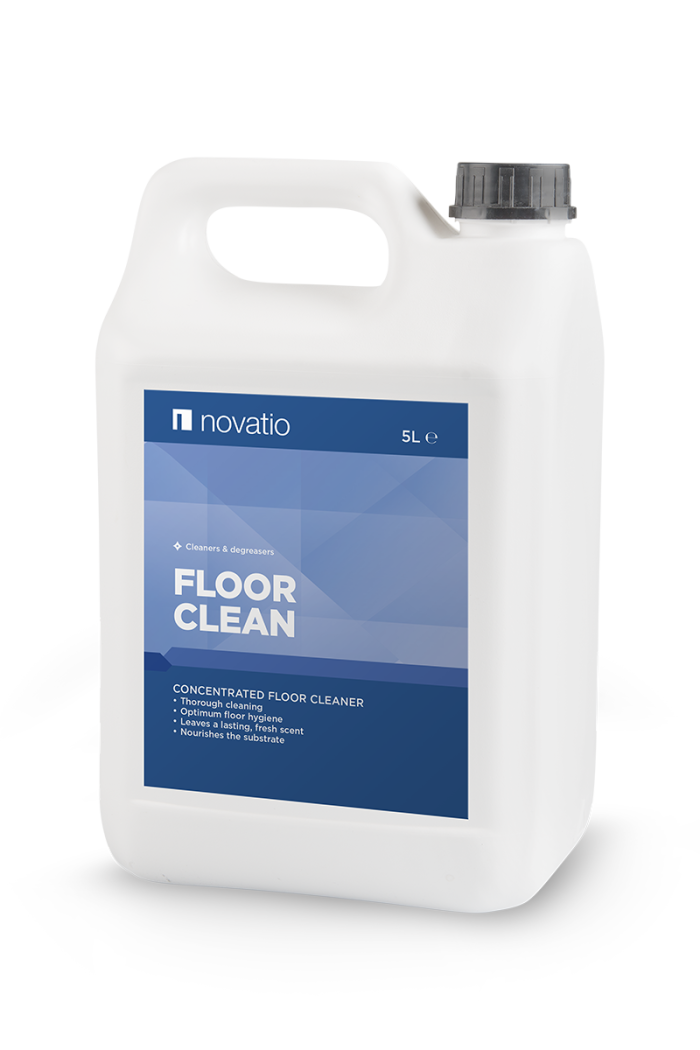 Basis: cationic and non-ionic surfactants, perfume and alcohol.
Water solubility: fully soluble.
Appearance: liquid.
Odour: characteristic.
Colur: blue transparent.
Viscosity at 20°C: 1 mPa.s.
Vapour pressure at 20°C: 23,32 hPa.
Relative density at 20°C: 1,001.
pH: 8.0.
Biodegradability: >90%.
Shelf life: 36 months, dry, cool and frost-free.
Safety measures: please see the safety data sheet.
Instructions
• Depending on degree of soiling: use 5 to 10 ml Floor Clean per litre of water.
• Use the Novatio Floor Mop, a high quality microfibre mop for an optimal result.