CLS-850 Cleany Scrub
HAND SOAP FOR STUBBORN DIRT
Quickly removes grease, oil, paint, ink, glue, resin, silicone and tar.
Skin-friendly formula with natural scrubbing agent.
Also for use without water.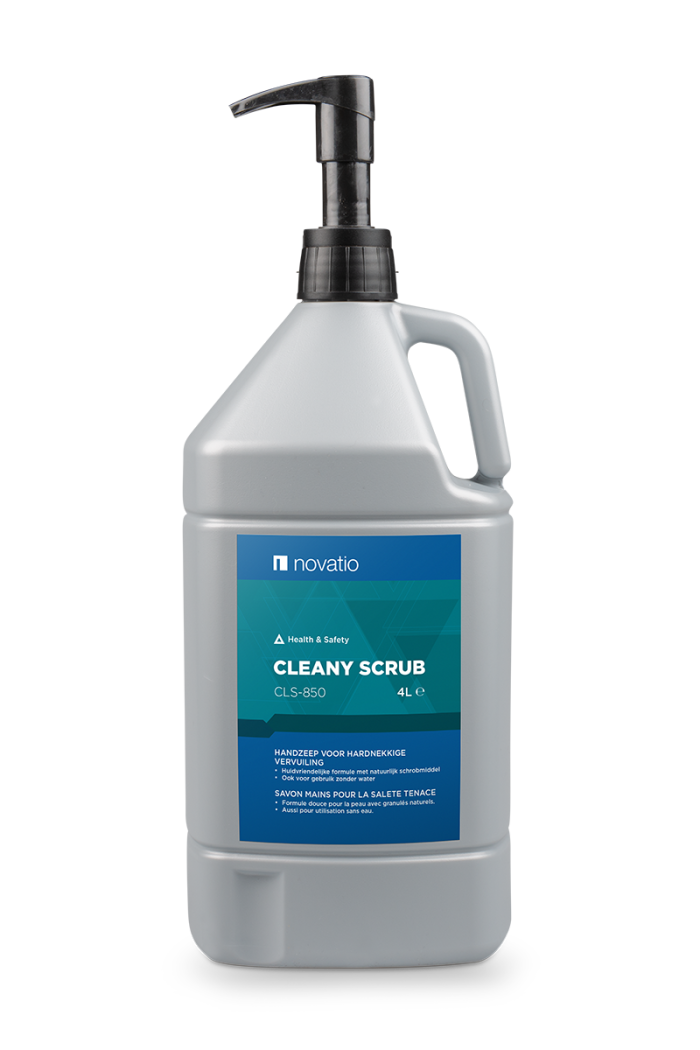 Packaging
464040000 - CLS-850 Cleany Scrub - can 4L
Description
This hand soap quickly removes the most stubborn dirt without irritating the skin. The soft natural granules provide pore-deep action with respect for the skin. Moreover, these granules are biodegradable and do not contribute to the formation of microplastics. Concentrated formula, economical in use.
Technical information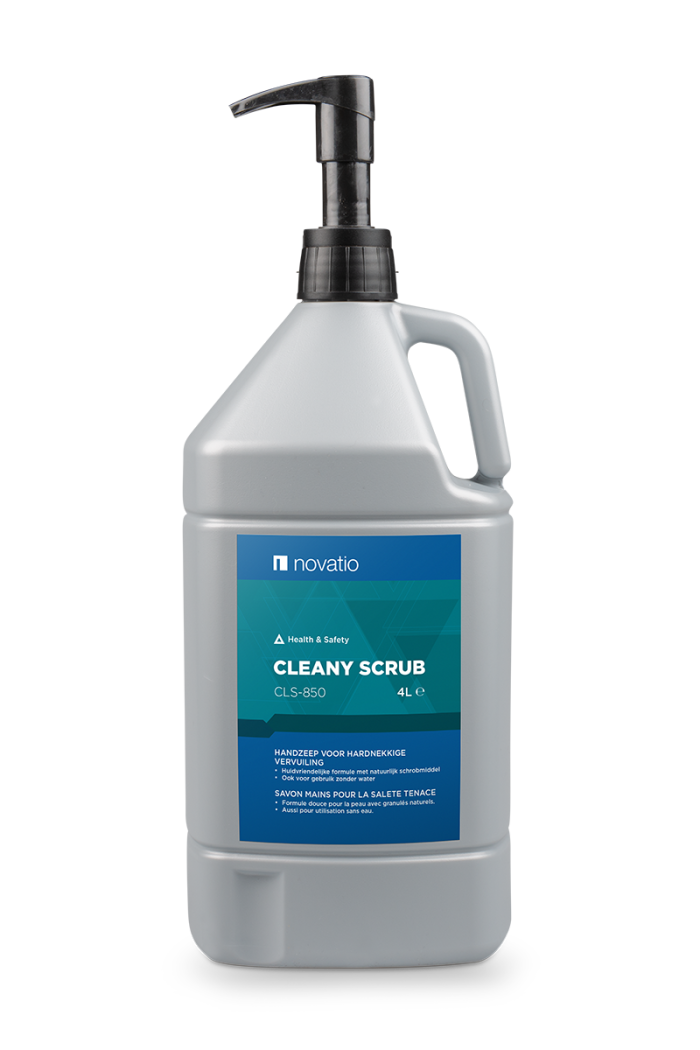 CLS-850 Cleany Scrub
HAND SOAP FOR STUBBORN DIRT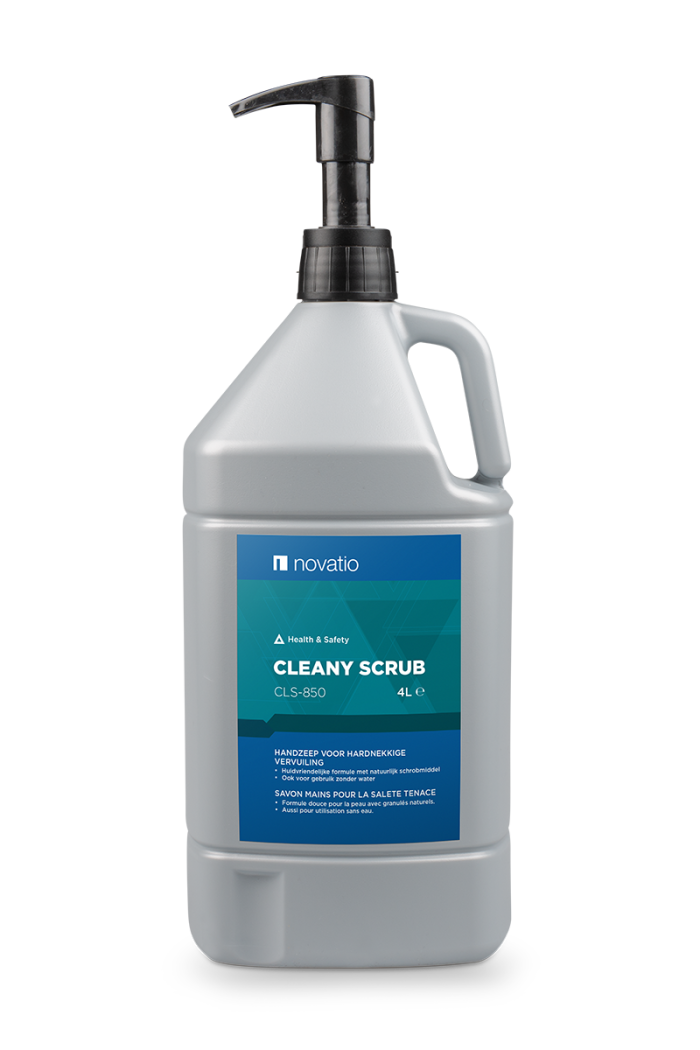 Form: gel.
Color yellow.
Fragrance: lemon.
Density (at 20°C): 0.99 g/cm³.
Water solubility: emulsifies.
pH value: 6.
Viscosity (at 20°C): 175000 mPa*s.
Shelf life: 12 months, in closed packaging, kept cool and frost-free.
Instructions
Apply to dry hands and rub in well until completely mixed with the dirt.
Wipe with a cloth or rinse with water and dry.
Repeat if necessary.