CLG-830 Cleany Gel
MILD HAND SOAP
For regular use.
Pleasant and gentle on the skin.
Concentrated formula: low consumption.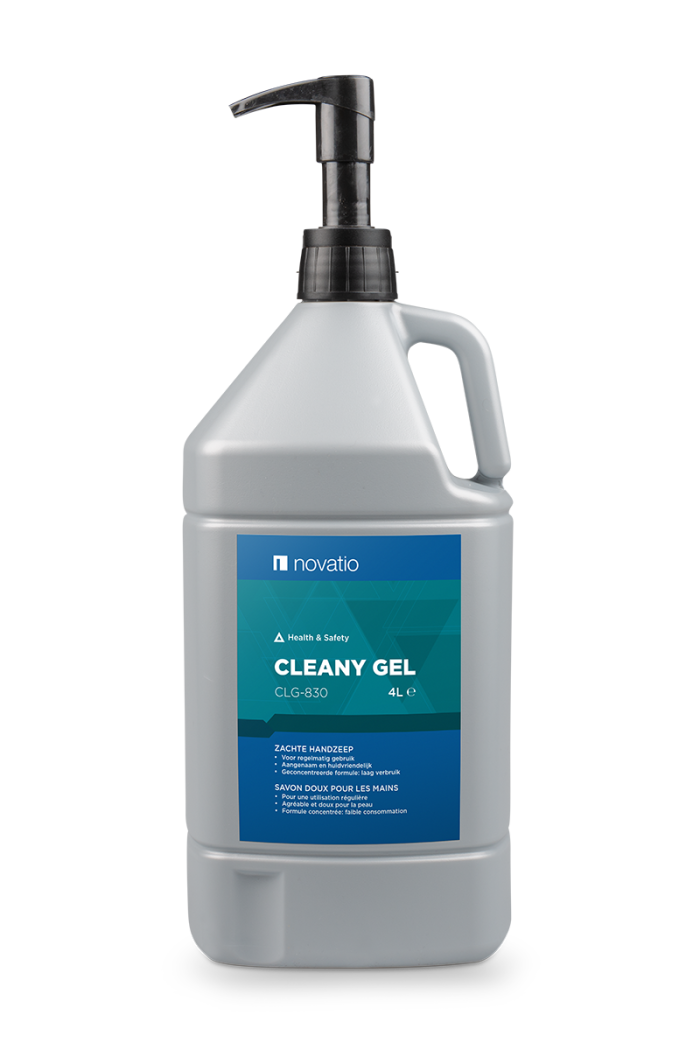 Packaging
464045000 - CLG-830 Cleany Gel - can 4L
Description
This gel is formulated for the quick removal of fats, inks, oils and other general soiling. The dermatologically safe recipe contains no abrasive ingredients and is suitable for sensitive skin.
Technical information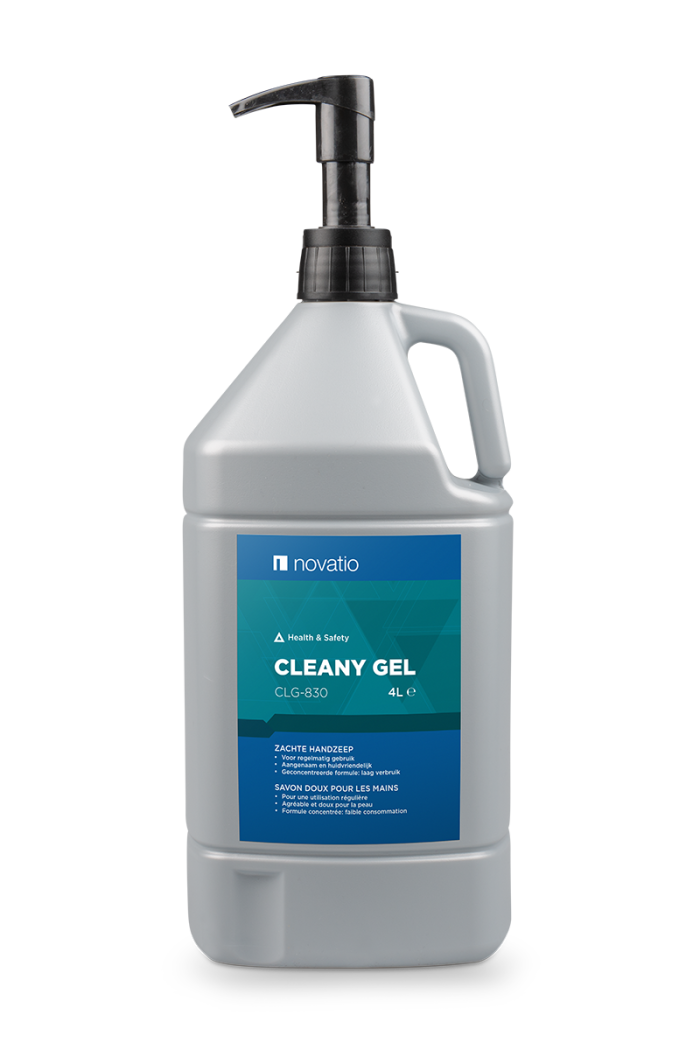 CLG-830 Cleany Gel
MILD HAND SOAP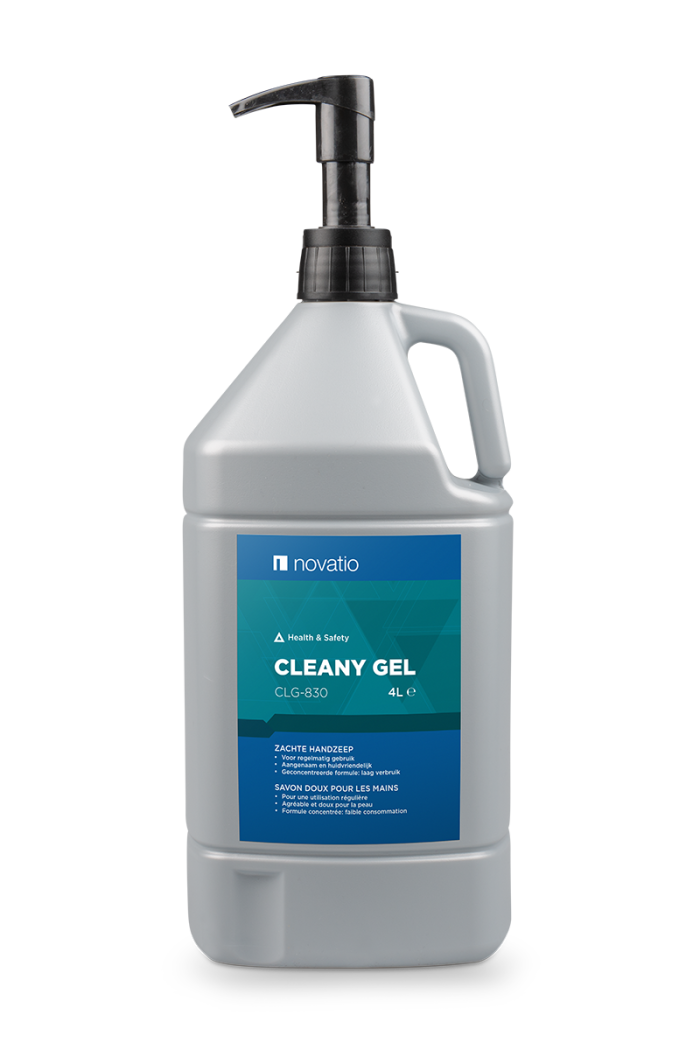 Appearance: light gel.
Color: purple.
Odor: citrus / orange.
Solubility: 100% soluble in water.
pH: 6.
Shelf life: 12 months, stored cool and dry in original packaging.
Instructions
Apply a little gel to dry or damp hands and rub in thoroughly.
Rinse with clear water and repeat if necessary.