Airclean
SCENTED CLEANER FOR HVAC AND SANITARY INSTALLATIONS
Removes the cause of musty, irritating odours.
Immediate and long-term effect.
Prevents fungi and bacteria.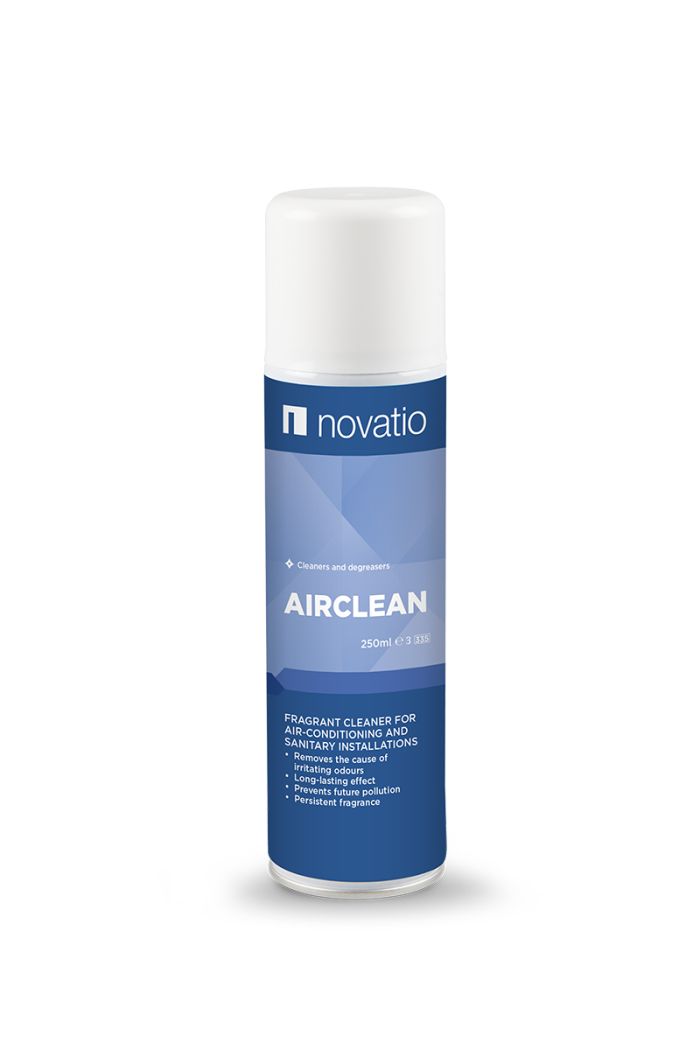 Packaging
743001000 - Airclean - aerosol 250ml
Description
Powerful and fast cleaner and deodorizer, safe on most materials for removing mould, bacteria and microorganisms.
Results within 5 minutes.
Airclean works immediately but also in the long term and complies 100% with hygienic standards.
Very easy to use thanks to the 60 cm long applicator with helicopter effect nozzle.
Application
Cleaning of air conditioning systems, heating systems and sanitary facilities.
Deodorization of overflow security systems.
Cleaning of heat convectors, humidifiers and dehumidifiers in: workshops, offices, private homes, ....
Perfect results for wash basins, shower rooms, convectors, air purifiers, telephones, carpets, shoes, objects made of wood, porcelain, ceramics, etc.
Ideal for all heating convectors and air-conditioning systems in cars, mobile homes, trucks, houses, offices, ...
Technical information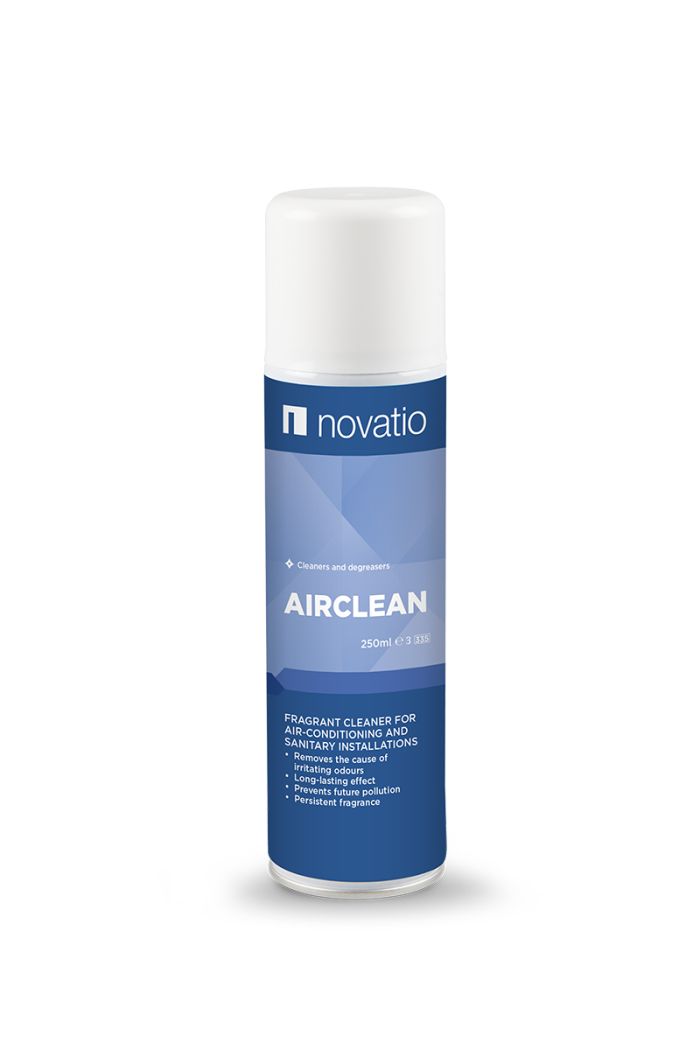 Airclean
SCENTED CLEANER FOR HVAC AND SANITARY INSTALLATIONS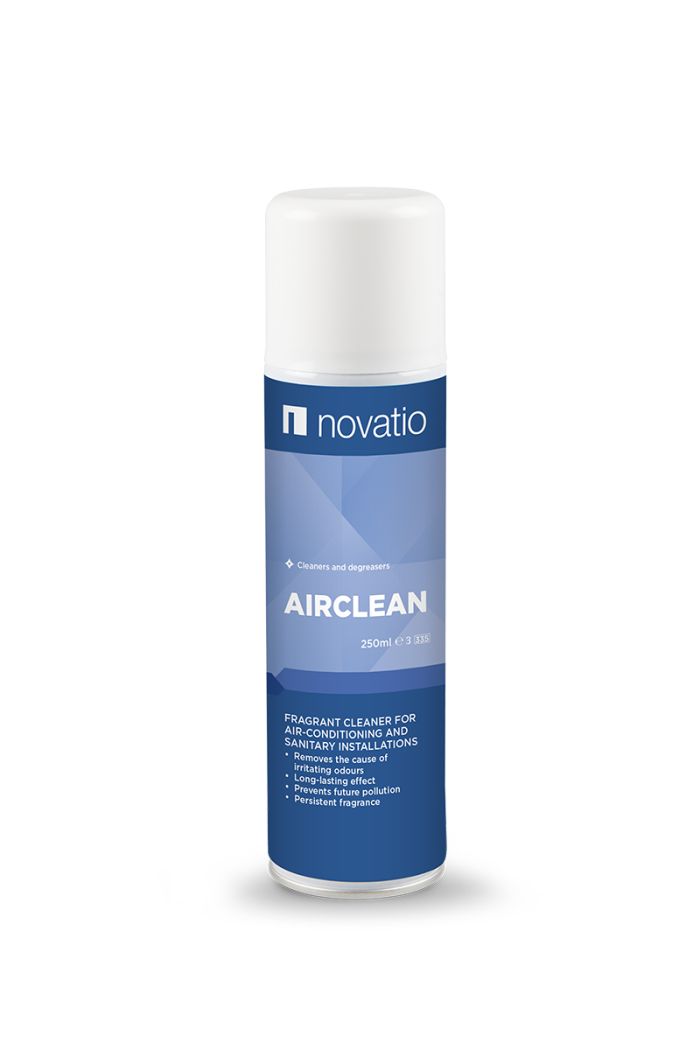 Composition: combination of an alcohol solution, Quaternary amonium, salt and balsamic extracts.
Colour: transparent.
Scent: Fresh sea breeze.
Density (20°C): 0,79 kg/L.
Boiling point: between -57°C en +104°C.
Water solubility: mixable.
The spray cans have a special applicator for cleaning air-conditioning units.
Shelf life: 36 months dry, cool and frostfree.
Safety measures: Please consult the safety card.
Instructions
Shake the can well before use.
For air conditioners:
Run the ventilation on air circulation and treat the air ducts.
For a complete treatment of vehicle air conditioning systems, insert the spray adapter into the furthest and lowest ventilation opening and inject until the Airclean comes out of all other openings.
For other applications:
Spray Airclean over the surface and allow it to act.
If necessary, rinse with water.
Caution: Sensitive materials can suffer irreversible damage.