Transfix
TRANSPARENT ADHESIVE WITH 700% ELASTICITY
Adheres to porous and smooth surfaces, even to polypropylene (without primer).
Permanently flexible and paintable.
Can even be used under water.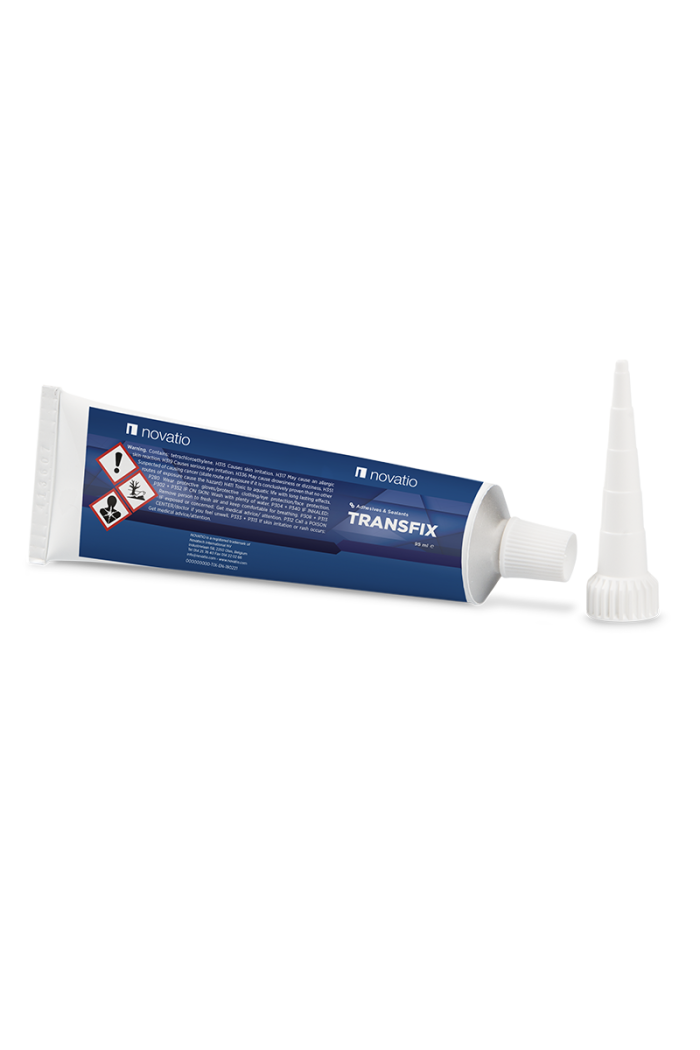 Packaging
505020000 - Transfix - tube 95ml
Description
This monocomponent transparent paste adheres to most materials and is extremely flexible after curing. This makes Transfix extremely suitable for joining, sealing or repairing materials with a large difference in expansion coefficient.
Application
repair of tarpaulins, seat covers, flexible pipes in PVC, polypropylene, rubber or vinyl.
repairing holes and cracks in plastic fabrics (rubber boats, buoys, rain gear).
adheres to metal, wood, glass, leather, linen, canvas, vinyl and even polypropylene.
Technical information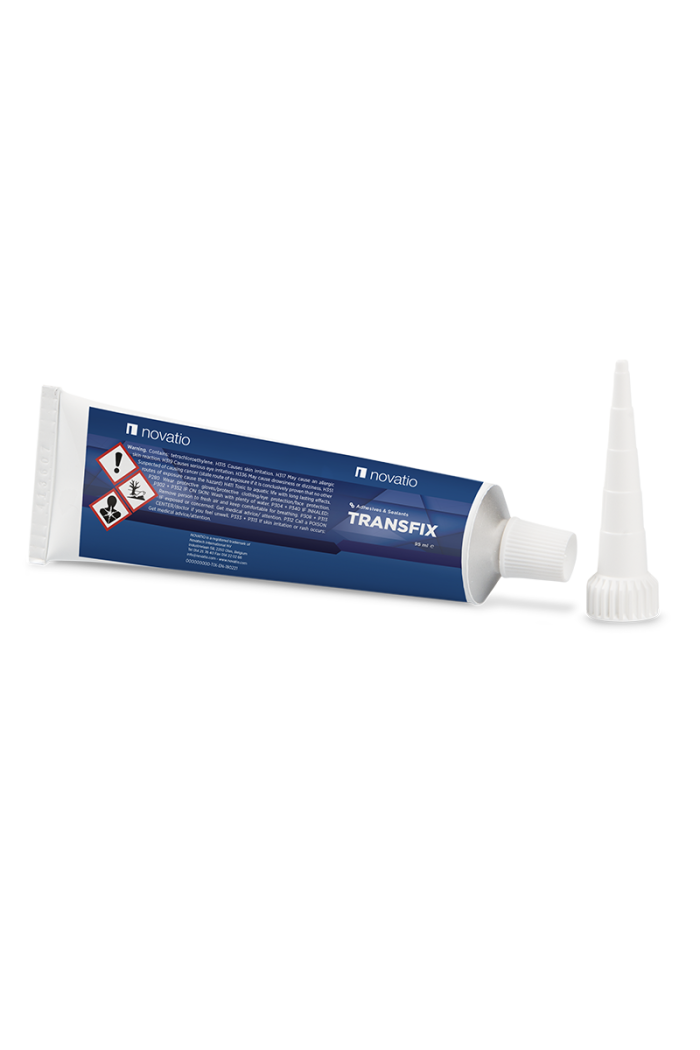 Transfix
TRANSPARENT ADHESIVE WITH 700% ELASTICITY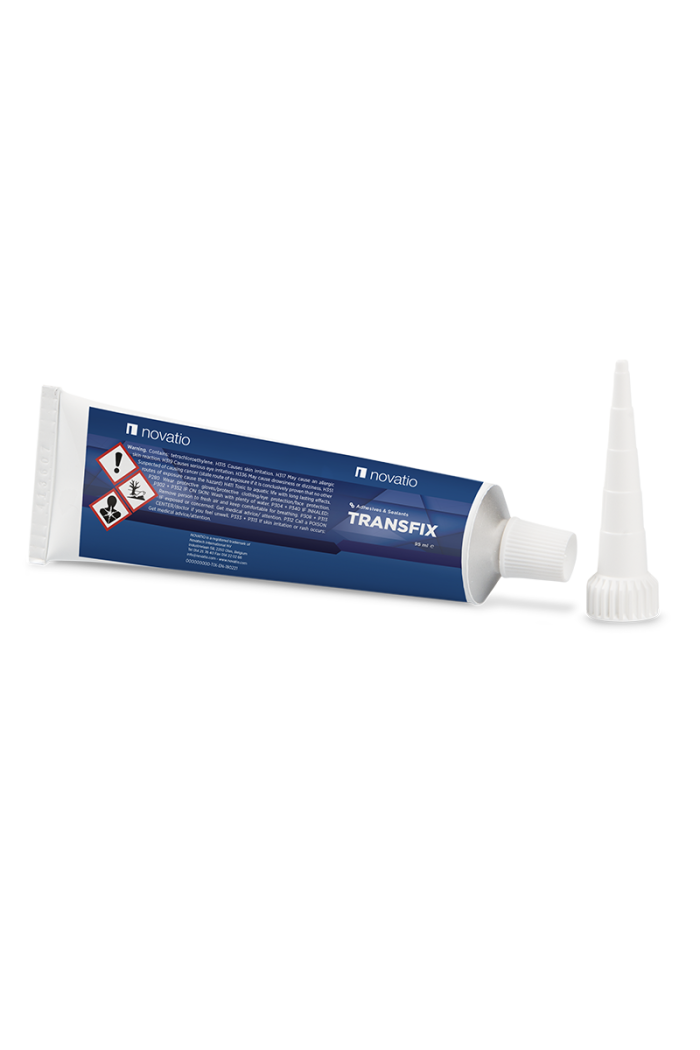 Colour: transparent.
Smell: ether.
Hardness: 75-85 Shore A.
Tensile strength: 21 N/mm².
Elongation: 700%.
Dielectric resistance: 500 Volt/mm (25 Micron).
Temperature resistance: -84°C till +100°C.
Working time: 10 minutes.
Curing at 20°C:

8 hours - 70%
24 hours -100%

Chemical resistance: excellent -nitric acid (20%) -acetates (10%) -sulphuric acid (10%) -lactic acid (5%) -hydrochloric acid (20%) -boric acid -alcohols -food -oils -seawater -phenols
Shelf life: 5 years, in sealed package, keep dry, cool and frost-free.
Safety measures: consult the Safety Data Sheet.
Instructions
Clean and dry substrates - sand smooth surfaces.
Apply transfix on both surfaces; join together after 5 minutes.
Apply more Transfix to very porous substrates. Apply thick coats in different thin layers. Smooth seams with Novatio Safety Clean. Skin formation after 10 minutes - complete curing after 24 h.