SBF-220 Liquid Seal
OIL-RESISTANT LIQUID GASKET
Quickly any shape and immediately water and airtight.

Resistant to chemicals and high pressure.

Remains flexible and stable at both high and low temperatures.

Can be used horizontally and vertically.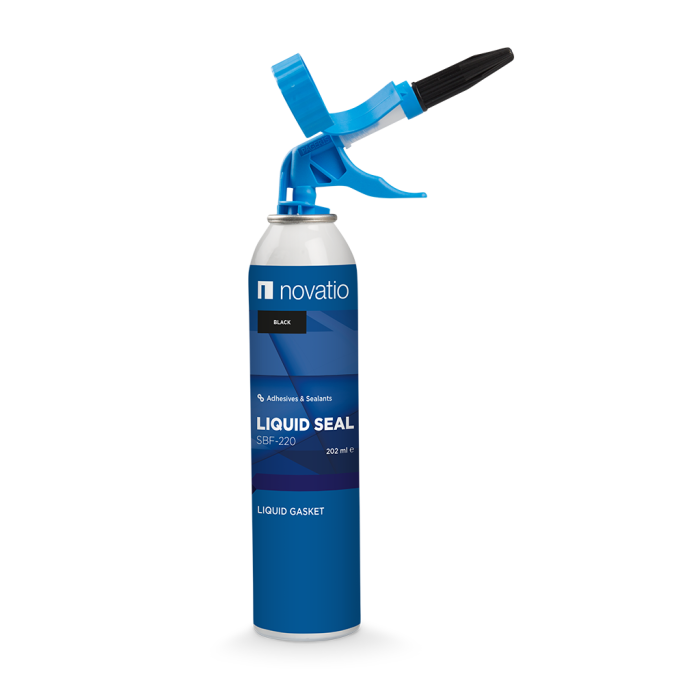 Packaging
573306000 - SBF-220 Liquid Seal black - 202ml presspack
Description
SBF-220 Liquid Seal is a silicone sealant of the acetic acid type, permanently elastic and with excellent chemical and temperature resistance. Easy to use, without additional tools, thanks to the presspack packaging that also contains no harmful propellants.

Application
Sealing of machine and engine components, threaded connections, flange connections, air ducts, inlet and outlet nozzles, compressors, pumps, turbines, transmissions, petrol and water pumps, crankcase and valve covers, cooling systems, heating oil burners, drainage systems and heat exchangers, among others.
Insulation and moisture-proofing of electrical contacts on electric motors.
Prevention of galvanic action.
Technical information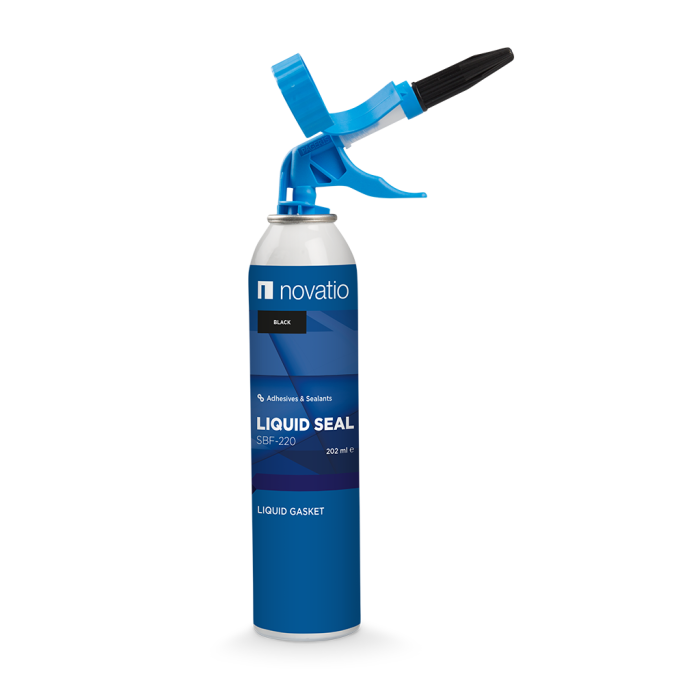 SBF-220 Liquid Seal
OIL-RESISTANT LIQUID GASKET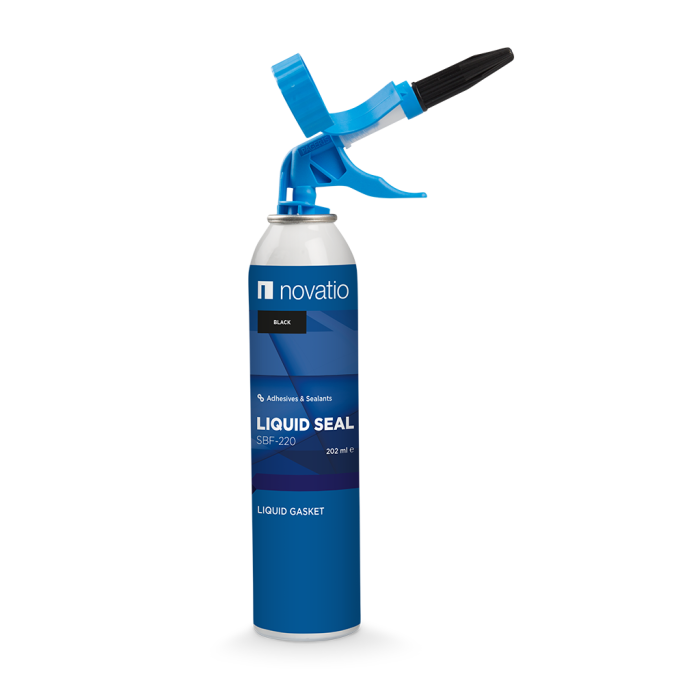 Composition: 100% solids.
Technology: modified moisture-curing silicones of the acetic acid type.
Type: 1-component.
Colour: black.
Paintability: not paintable.
Layer thickness: from 0.5 to 3 mm.
Application temperature: between +5° and +60°C.
Temperature resistance: from -60°C to +300°C.
Skin formation: 4 minutes.
Curing: 3 mm at 7 h.
Shrinkage: nil.
Modulus 100%: medium (0.5-1 MPa).
Elongation at break: 290%.
Pressure resistance: 360kg/cm².
Chemical resistance: oils, greases, lubricants, petrol, paraffin, transmission and brake fluids, water, steam, antifreeze, fuel oil, alkalis saline solutions, light acids (up to 20%), glycol, freon, butane,...
Shelf life: 24 months, kept cool, dry and dark at +5°C to +25°C in unopened original packaging.
Instructions
Apply to clean, stable and dry substrates.
Do not expose to high temperatures until fully cured.