NSP-2700 Novaquaspray
VERSATILE PROTECTION AND SEALING
Quick sealing of water leaks.
Protect metal against corrosion.
Repaintable rubber film.
For indoor and outdoor use.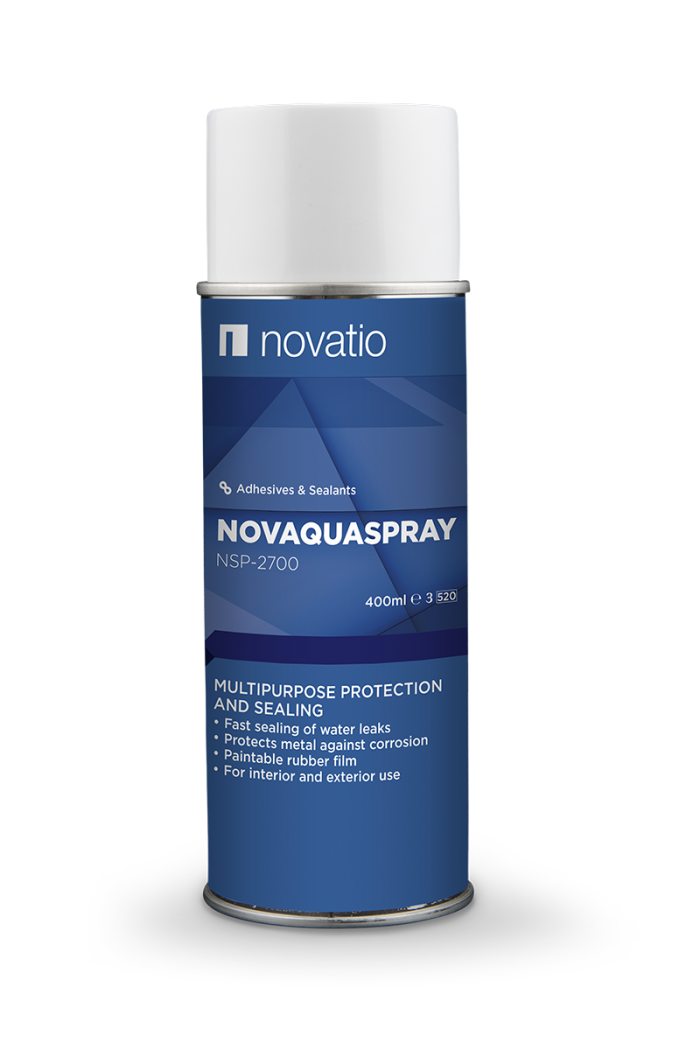 Packaging
602000000 - NSP-2700 Novaquaspray grey - aerosol 400ml
Description
Novaquaspray seals leaks in most materials. It is a spray rubber with a high adhesion and fast curing properties. After drying for 20 minutes, Novaquaspray is perfectly watertight, forming a flexible, waterproof elastomer film once it has fully cured.
Application
Seals leaks in roofs, gutters and drains.
Protects metals against corrosion.
Protects timber that is exposed to moisture and in contact with soil.
Closes cracks in bodywork, caravans, mobile homes, etc.
Technical information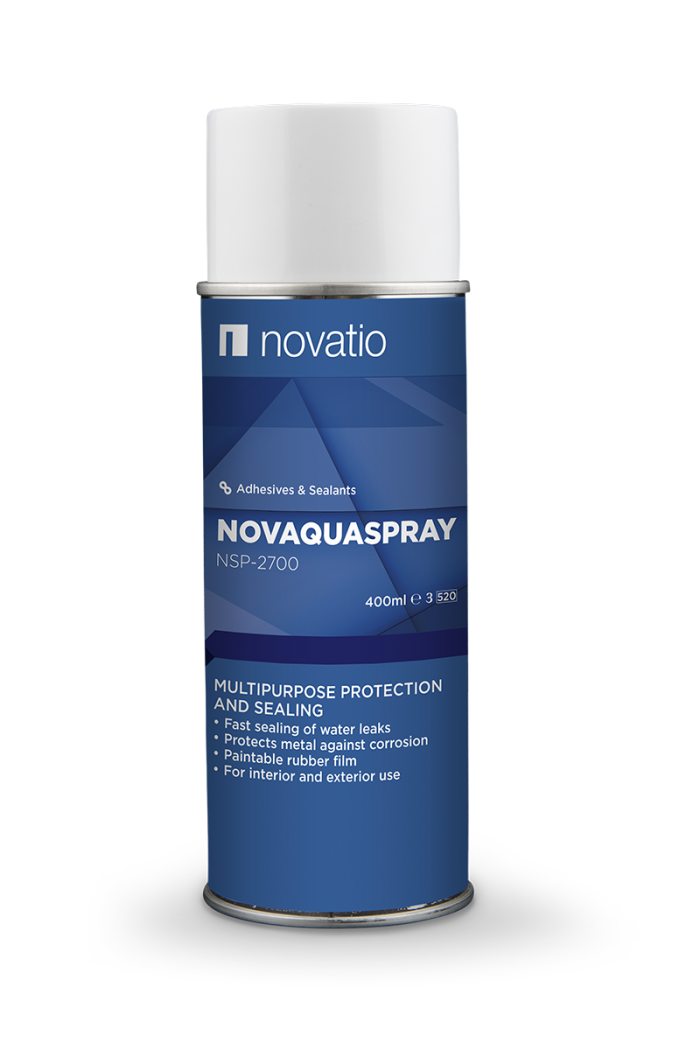 NSP-2700 Novaquaspray
VERSATILE PROTECTION AND SEALING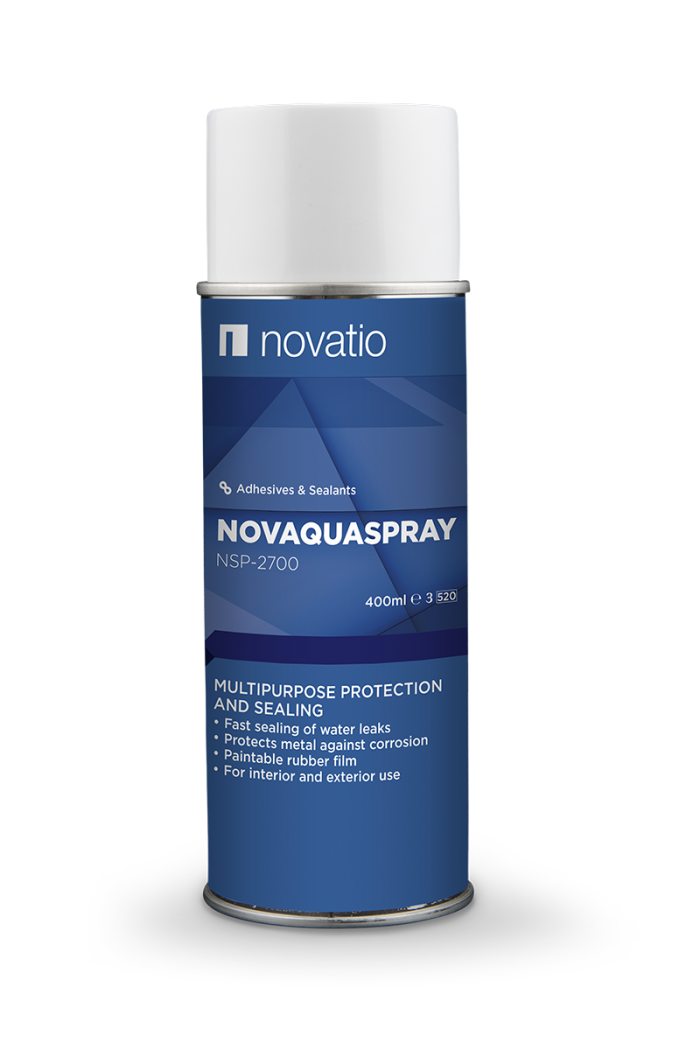 Composition: SBR: styrene butadiene rubber; bitumen and silicone free.
Odour: solvent.
Colour: grey.
Chemical resistance: sea water, oil, weak bases and weak acids.
Repaintable: after 20 minutes.
Drying time: 2 - 4 hours.
Temperature resistance: from -50°C to +100°C.
Shelf-life: 24 months in the original packaging, if stored in a cool, dry place.
Instructions
Shake can well before use.
Apply onto a clean, stable and dry substrate. If necessary, clean with Safety Clean and/or Multifoam.
Apply from a distance of 25 cm. Observe a pause between coats in order to build up the required thickness.
Test the adhesion to plastics, powder coatings, exotic woods and bituminous materials. Repaintable after 20 minutes. May be cleaned with Safety Clean. Do not use in ponds; Novaquaspray is not water pressure resistant.