FCP-111 FP Construct 2K
2K CONSTRUCTION ADHESIVE AND SEALANT
Fast curing to the core, even in extremely thick layers.
High tensile strength, UV and weather resistant.
Perfect adhesion on most materials without the use of primer.
Can be painted quickly with both solvent-based and water-based paints, even wet on wet.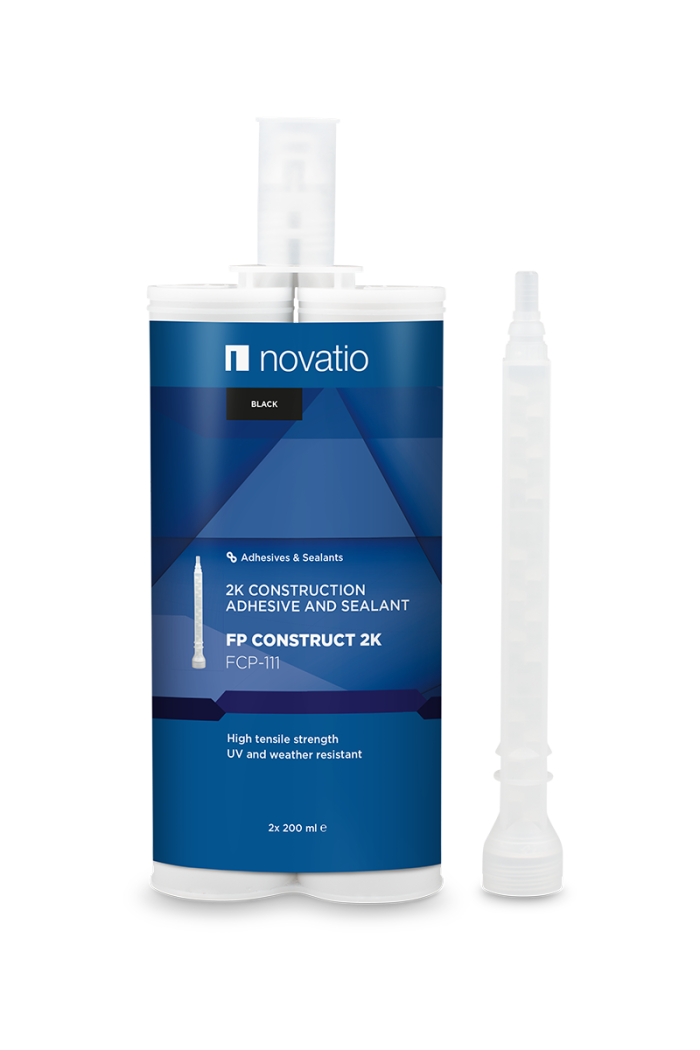 Packaging
526317000 - FCP-111 FP Construct 2K black - cartridge 2x200ml
Description
Construct 2K is a 2-component system for bonding and sealing. Construct 2K has a very fast internal polymerisation without shrinkage and meets the highest and most recent norms for garage, industry and bodywork repairs. Construct 2K is UV- and weather- resistant, does not get mouldy and is odourless. Construct 2K adheres to most current materials: varnished and galvanized surfaces, ferrous and non-ferrous metals, steel, aluminium, lacquer, varnish, polyester, wood and most synthetic materials. Construct 2K can be re-used after opening.
Application
Automotive:
bonding and sealing of spoilers, body kits, construction sills,...
ideal for the mounting of cargo platforms and side walls of refrigeration cars, delivery vans,...
installation of sunroofs
sealing of water leaks in boots
bodywork parts with a covering function can be glued. This is completely in conformity with the GOCA standards of the car inspection PL002-06 under notion III.
Industry:
fast gluing of bullet-proof glass
bonding of mirrors, natural stone, plexiglass, lacquered surfaces, polycarbonate, acrylate, without corrosion or formation of stains (see how to use)
gluing of stainless-steel kitchens, bathrooms and industry
developing and repairing of rubber sealings
Technical information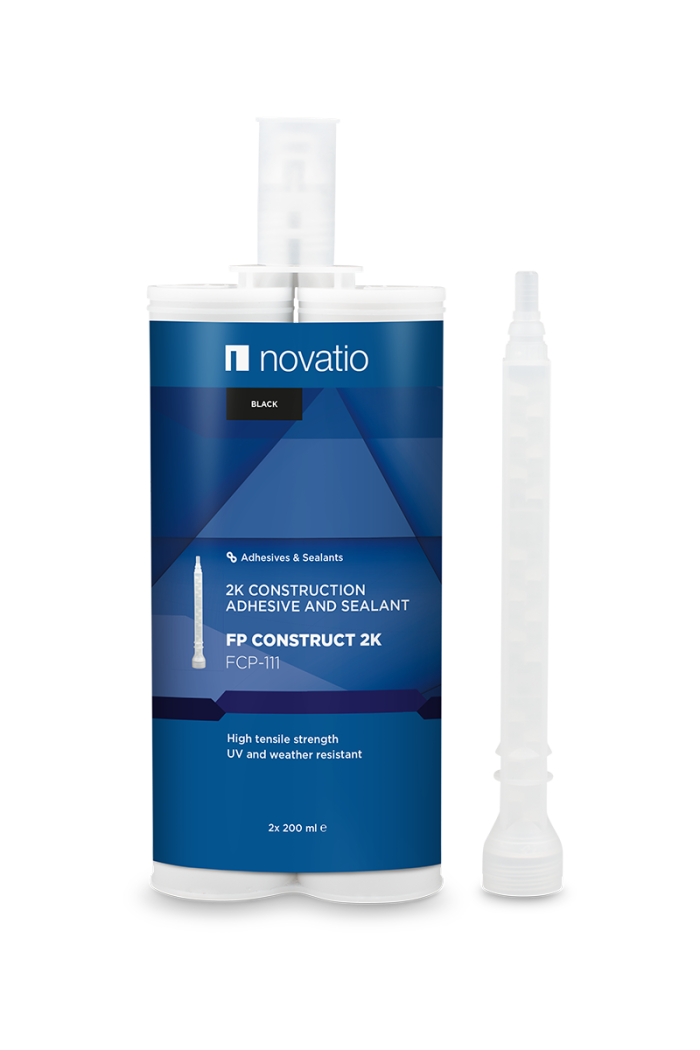 FCP-111 FP Construct 2K
2K CONSTRUCTION ADHESIVE AND SEALANT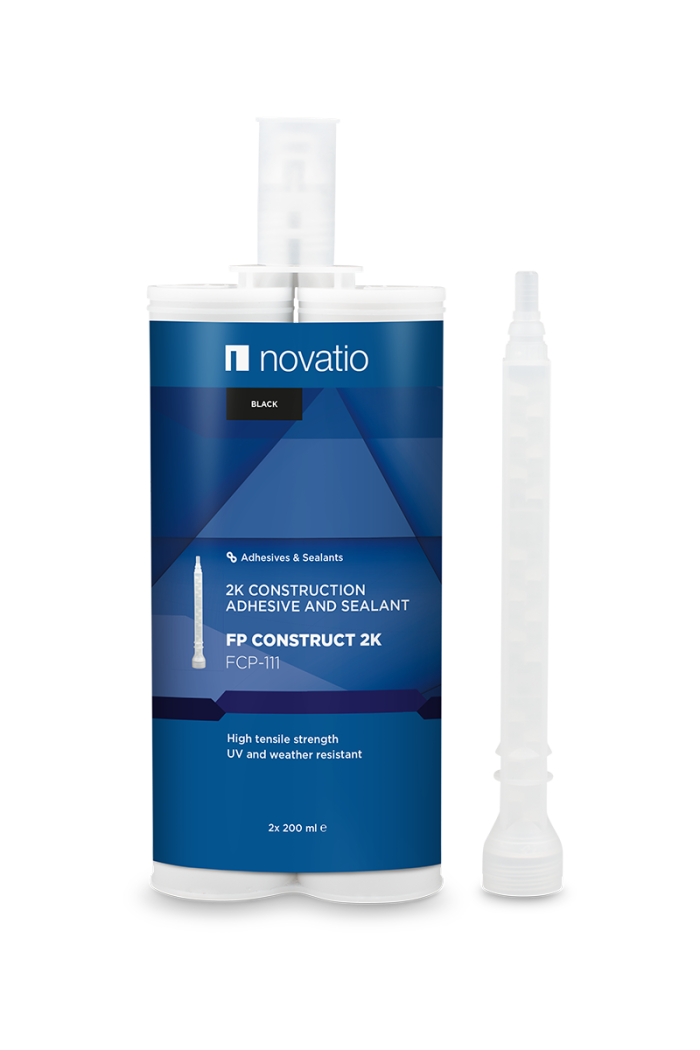 Basis: 2K MS hybrid polymer.
Hardening: hardening by reaction with a catalyst.
Consistency: paste.
Colour: black.
Processing temperature: between +5°C and +35°C.
Temperature resistance: from -40°C to +90°C.
Skin formation: 10 minutes.
Curing (in miter): 24h (maximum strength after 7 days).
Tensile strength:

after 1h: 0,5 N/mm².
after 3h: 1,1 N/mm².
after 24h: 2.1 N/mm².

Elongation at break: >500%.
Shelf life: 15 months, kept cool and dry in original packaging.
Safety measures: please consult the safety data sheet.
Instructions
Remove the cap and pump until the two components flow evenly.
Fit the mixer tip and spray out 5 cm until a homogeneous colour is obtained.
Apply to a clean and stable surface, if necessary clean with Safety Clean and/or Multifoam.
Replace the mixer tip after 20 minutes of inactivity.
Remove the mixer tip after use and store the cartridge with the cap.
When using a pneumatic pistol: only with telescopic pistons.
After 1 hour the adhesive is hand-tight, but wait at least 3 hours after bonding before further processing or installation.