ACO-210 Anticorro
ANTI-CORROSION TREATMENT FOR ALUMINIUM MITRES
Long open working time.
Corner sealing and protection.
Easy to apply with roller or spatula.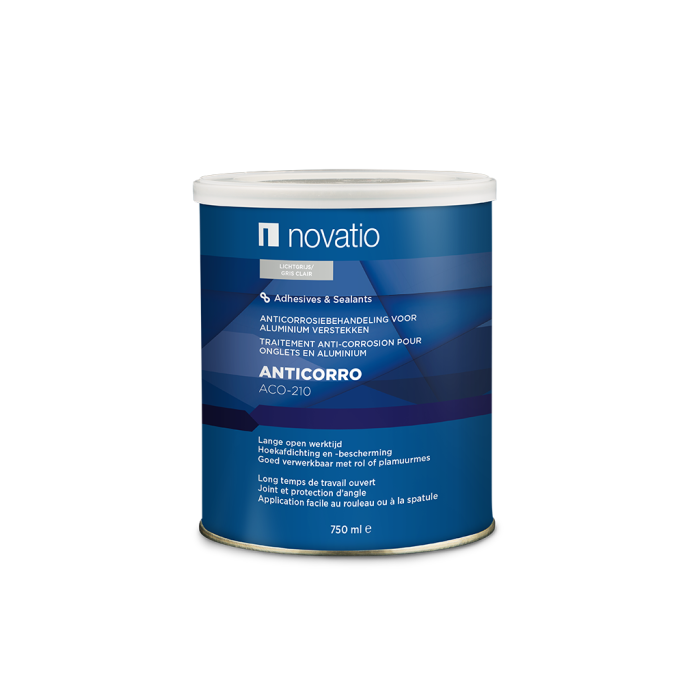 Packaging
602350116 - ACO-210 Anticorro Ramen en Deuren light grey - can 750ml
602351116 - ACO-210 Anticorro Ramen en Deuren black - can 750ml
Description
This hybrid ms polymer adheres perfectly to aluminium, has a slow skin formation for comfortable work, a good filling capacity without dripping and residues are easy to remove.
Application
Anti-corrosion treatment for mitres of windows and doors.
Technical information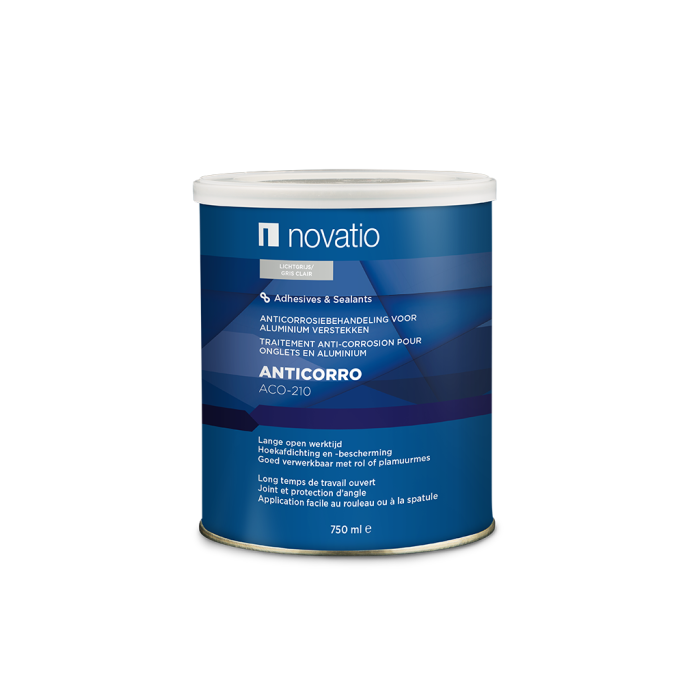 ACO-210 Anticorro
ANTI-CORROSION TREATMENT FOR ALUMINIUM MITRES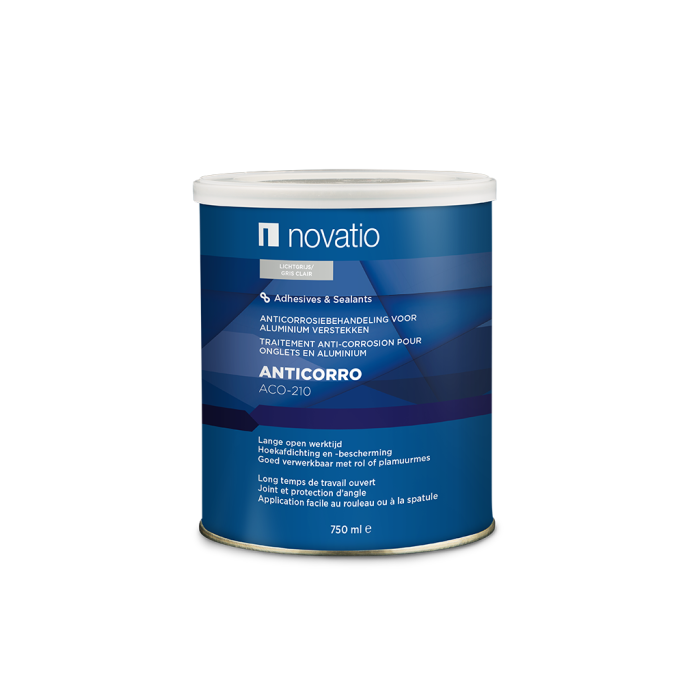 Basis: 1K MS hybrid polymer.
Hardening: hardening by reaction with air humidity.
Consistency: paste.
Colour: black/light grey.
Processing temperature: between +5°C and +35°C.
Temperature resistance: from -40°C to +90°C.
Skin formation: > 30 minutes.
Curing (in miter): <24h.
Tensile strength: 1,5 MPa.
Elongation at break: >350%.
Shelf life: 12 months, kept cool and dry in original packaging.
Safety measures: please consult the safety data sheet.
Instructions
Clean with Safety Clean and/or Multifoam.
Apply Anticorro to one side with a paint roller or putty knife.
Place the press corner, mount the miter and press together.
Remove any excess product with Safety Clean.
Press the corners and clean the mitres immediately with Safety Clean.