AC 80
REPAIR OF CEMENTED JOINTS
For indoors and outdoors.
Almost odourless.
Easy to process.
Quickly rain-proof.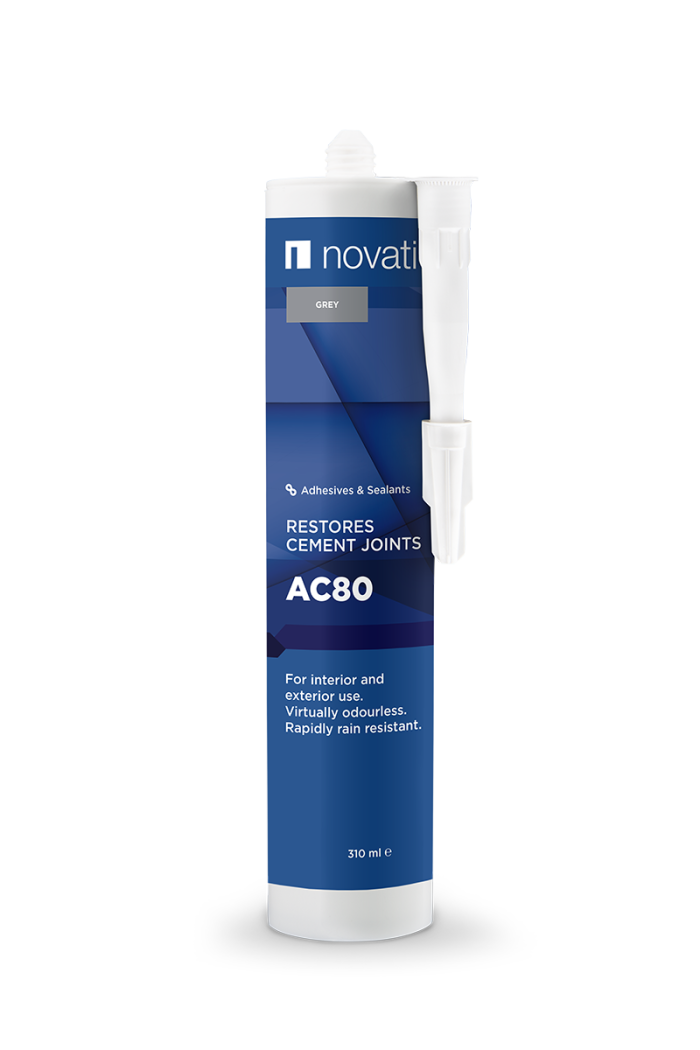 Packaging
529105000 - AC 80 cement grey - cartridge 310ml
529107000 - AC 80 beige - cartridge 310ml
Description
Acrylate dispersion for the durable jointing and repairing of hard joints in internal and external walls.
Safe when in contact with metals.
Repaintable, after curing, with water-based and synthetic paints.
Adheres perfectly without primer on most hard building materials.
Application
Durable joints and repair of façade joints.
For joints between lead or similar materials and masonry.
Technical information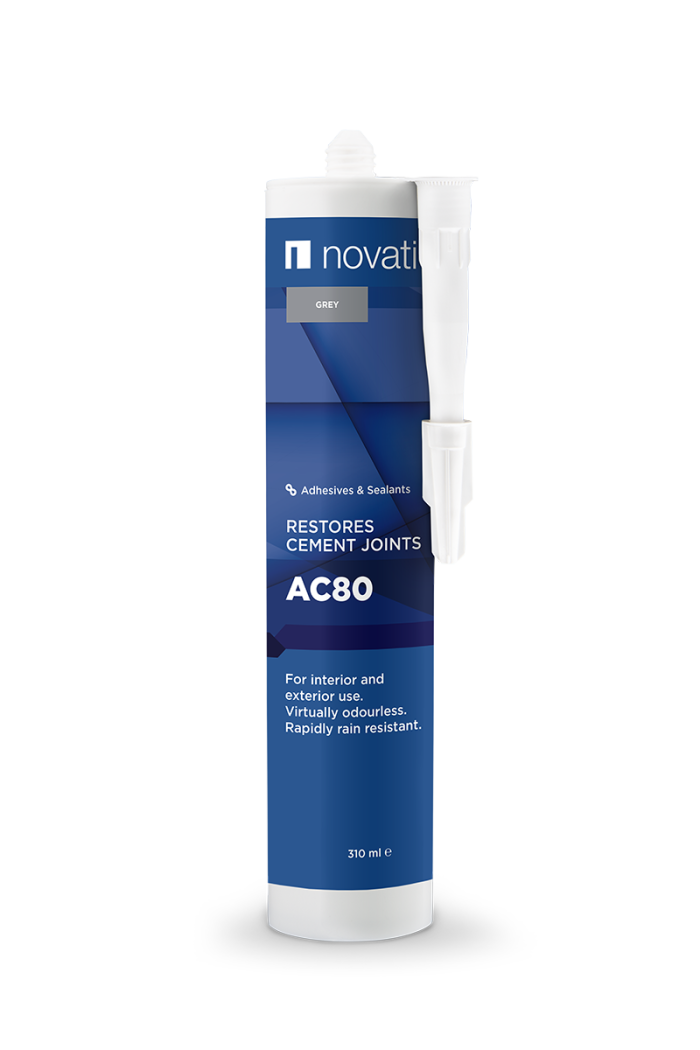 AC 80
REPAIR OF CEMENTED JOINTS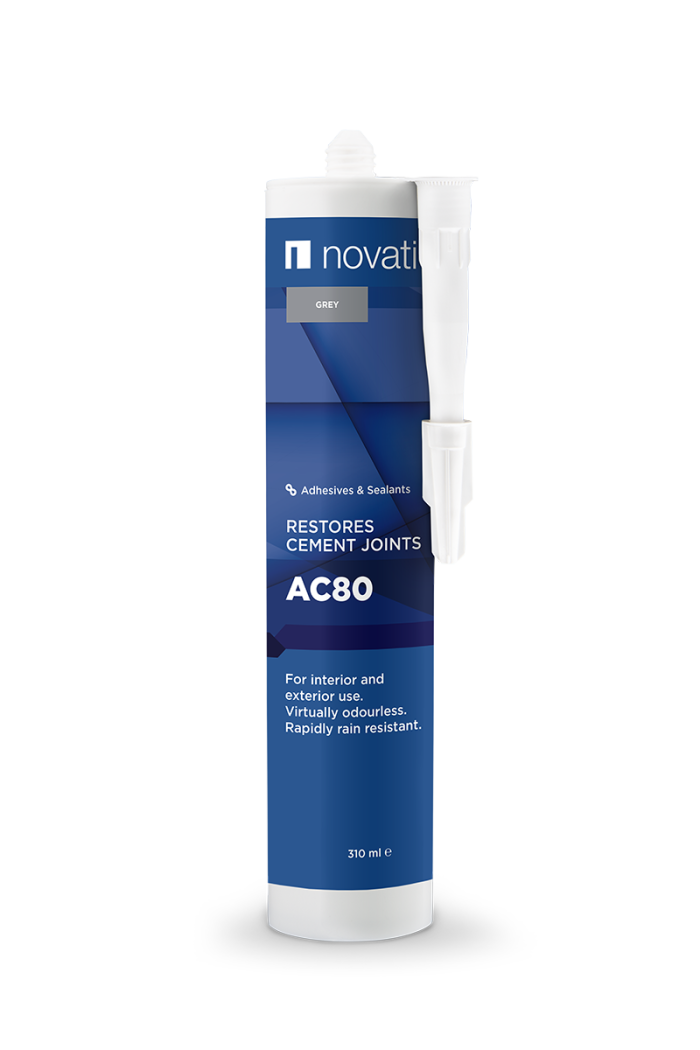 Basis: acrylic dispersion.
Colour: cement grey (darkens upon drying).
Odour: almost odourless.
Density ISO 1183-1: 1.66 g/ml.
Resistance to flow ISO 7390: < 2mm.
Shrinkage after curing: 5%.
Shore A Hardness (DIN 53505): 80.
Application temperature: from +5°C to +40°C.
Temperature resistance: from -20°C to +75°C.
Application temperature (of sealant, environment and substrate): between +5°C and +40°C.
Repaintability: after curing with water-based and synthetic paints.
Frost resistance during transport: down to -15°C.
Shelf life: 12 months in unopened original packaging, stored in a dry environment between +5°C and +25°C.
Instructions
Apply on hard, clean, dry and loadbearing substrates.
Press in firmly and smooth off after five minutes.
Remove excess product after 10 minutes with a wet sponge or a hand brush.
The result is driving-rain proof after a few hours. Do not apply in full sun. Clean tools with water and hands with Nova Wipes. Always test the compatibility before painting.
Not suitable for permanent immersion. Not suitable for PE, PP, PC, PMMA, PTFE, soft plastics, neoprene and bituminous substrates. Not suitable for dilatation joints or the repair of flexible joints.