Novastop Oil
PREVENTS AND SEALS OIL LEAKS
Compatible with all oil types.
Stops and prevents drying or hardening of all seals.
Makes rubbers soft and supple in one treatment.
Safe in use, free from chlorides, solvents or oil thickeners.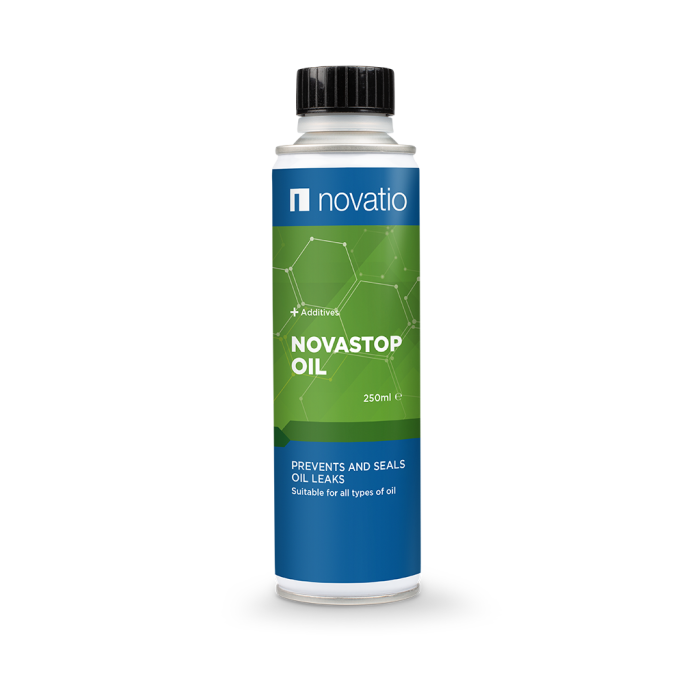 Packaging
742303000 - Novastop Oil - bottle 250ml
Description
Novastop Oil is a universal synthetic additive for engine and gearbox oil, ATF, power steering fluid and hydraulic oils. Seals swell to their original size and become flexible, stopping oil leaks and preventing costly repairs, lowering oil consumption, improving engine performance by optimising engine compression, preventing or reducing blue exhaust emissions and extending the life of the engine or installation. Novastop Oil does not contain any harmful solvents or solids, does not clog filters and is harmless for catalysers.
Application
For valve stem seals, crankshaft seals, oil filter O-rings and crankcase seals and all other plastic or rubber based seals.
Technical information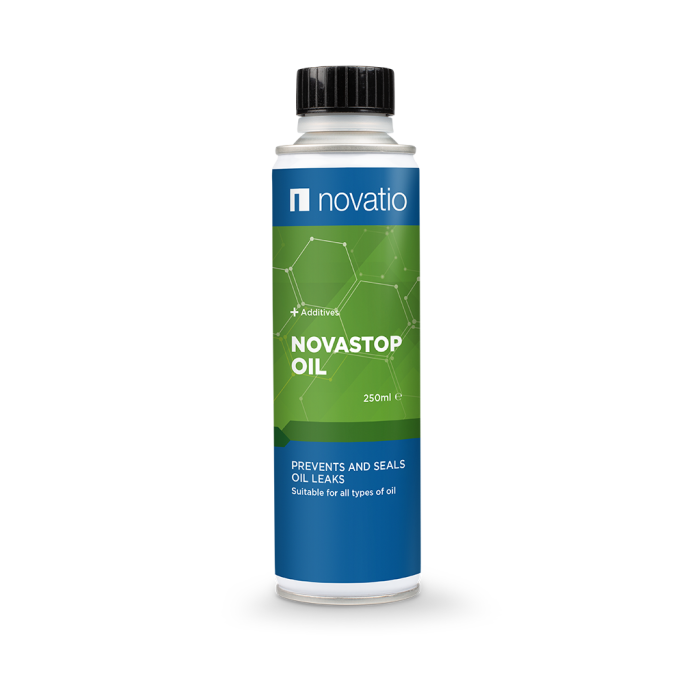 Novastop Oil
PREVENTS AND SEALS OIL LEAKS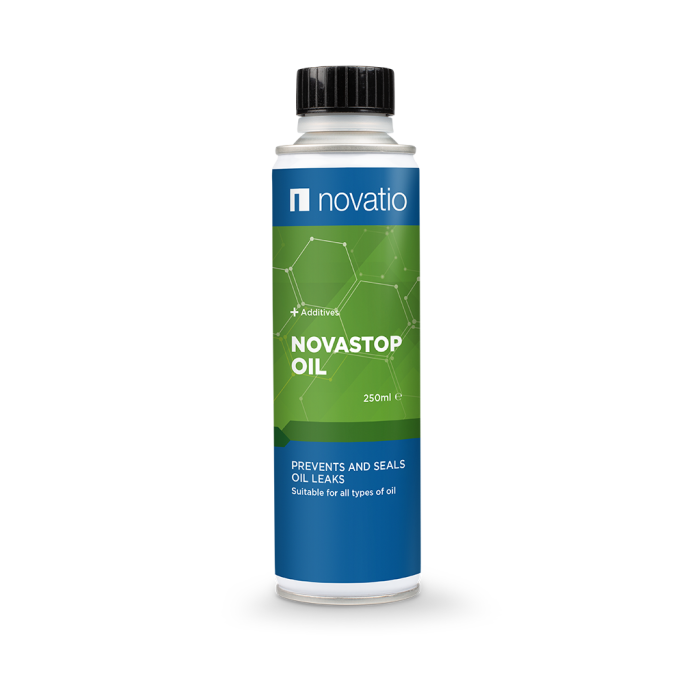 Appearance: liquid.
Colour: amber.
Relative density: 1.03.
Dosage: 1%.
Shelf life: 24 months, dry, cool and frost-free.
Safety measures: please consult the safety data sheet.
Instructions
Add 10 ml per litre of fresh oil.
Do this after an oil change to allow Novastop Oil to work better and longer.
Use the vehicle regularly to allow the engine to warm up, to circulate the oil and to improve efficiency.