Aircat Ti50
SURFACE TREATMENT BY PHOTOCATALYSIS
A transparent almost colorless photocatalytic top layer.
Takes energy from both sunlight and artificial light.
Makes treated porous surfaces self-cleaning and air-purifying.
With sufficient light and air circulation, breaks down moss, algae and fungi.
Easy and quick to apply, both inside and outside.
Water-based formula.
Immediate and long-term effect.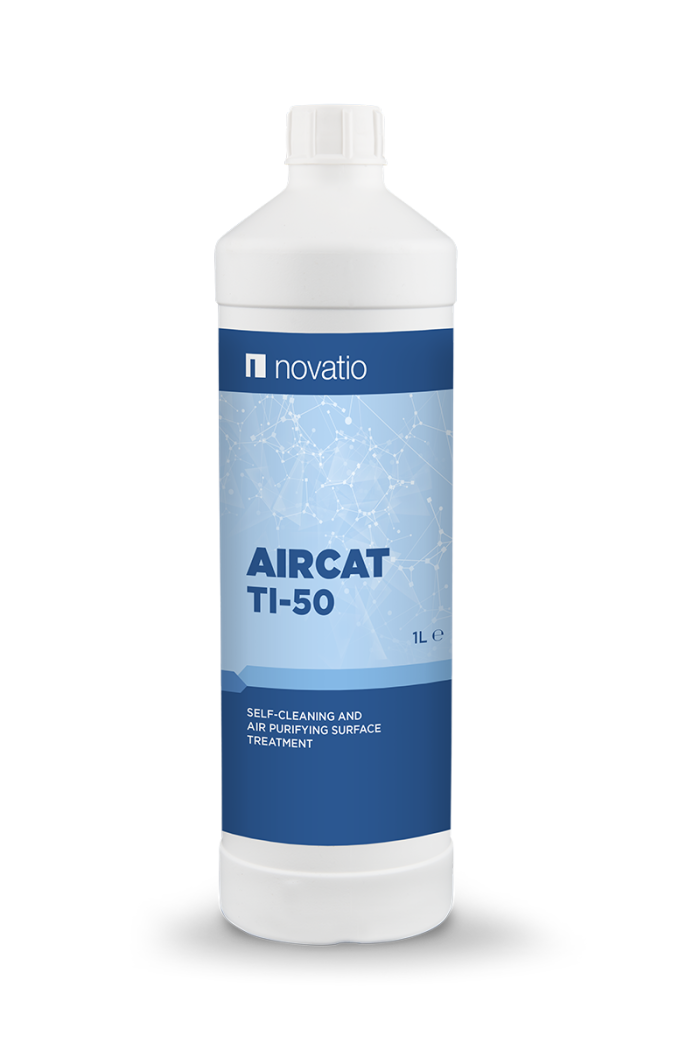 Packaging
743501000 - Aircat Ti50 - bottle 1L
743505000 - Aircat Ti50 - can 5L
Description
Aircat Ti50 forms a transparent, almost invisible coating that uses the energy from UV, solar and artificial light to break down pollution. Aircat Ti50 makes the surface self-cleaning and air purifying. The broken down deposit washes away with the rain and the surface dries remarkably faster. Once applied Aircat Ti50 is immediately effective and remains active for approximately 5 to 10 years. (*)
(*) The active lifetime depends on the stability of the substrate, the degree of weathering, and on wear due to vehicles or foot traffic.
Application
Aircat Ti50 is effective against among others:
soot
exhaust gases
fine dust
nitrogen oxides
Volatile Organic Compounds (VOC)
oils and greases
Technical information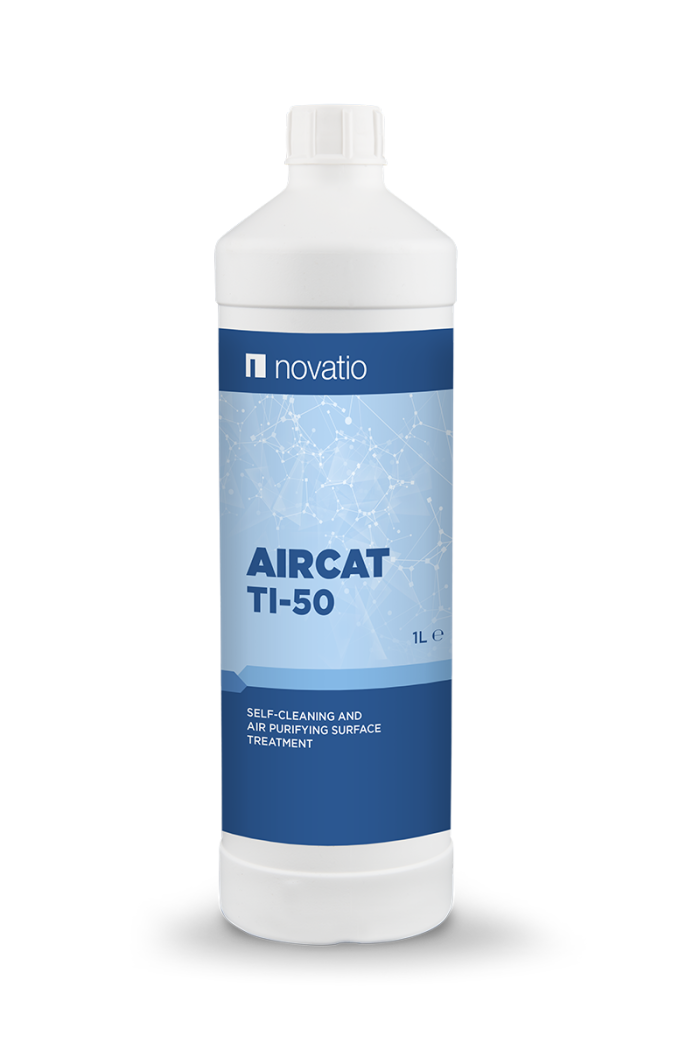 Aircat Ti50
SURFACE TREATMENT BY PHOTOCATALYSIS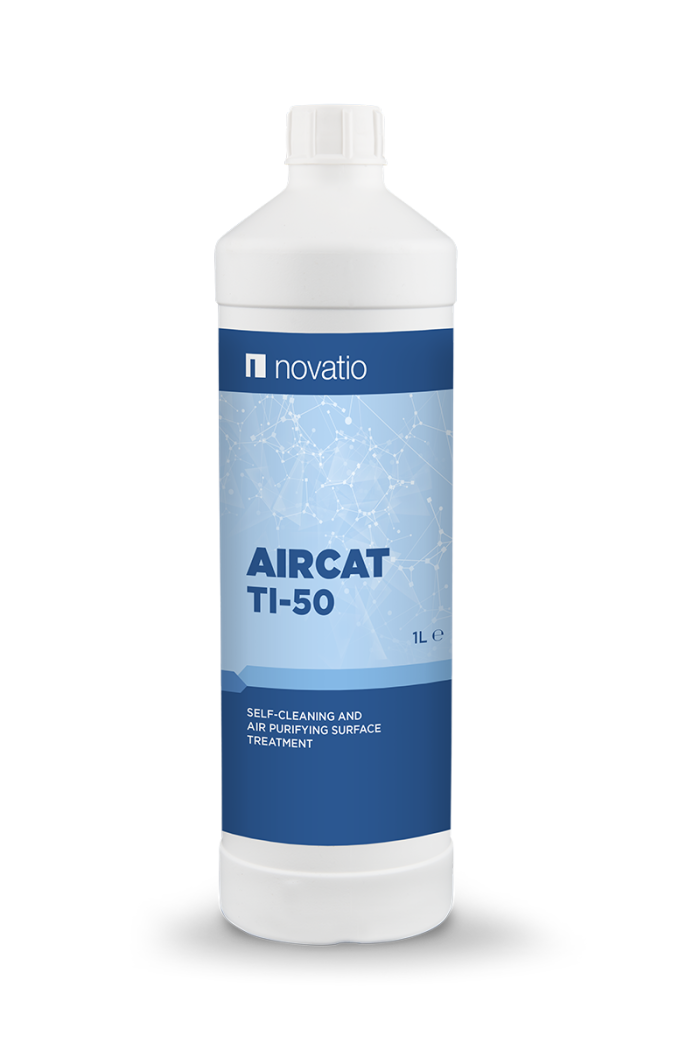 Form: liquid.
Colour: whitish transparent.
Density at 20°C: ± 1-1.1.
pH at 20°C: ± 8.0.
Flammability: not flammable.
Explosion hazard: not explosive.
Shelf life: 12 months, dry, cool and frost free.
Safety measures: please consult the Safety Data Sheet.
Instructions
Apply on porous, absorbing, mineral and clean surface. Clean, rinse and dry the surface,if necessary.
Shake the container before and during use.
Apply a thin layer of Aircat Ti50 in an upwards motion.
Aircat Ti50 needs enough light and air circulation Use between 10 and 12 m² per litre, depending on the porosity of the substrate and the material. A low-pressure pump with flat spray is the best way to apply the product economically. A white haze indicates that dosage is too high. Do not apply when it is raining or frosty. Make sure the area is well ventilated and always wear a mask with type A filter during application. Dry in 24 hours, depending on substrate, temperature and amount applied. Immediate effect: the efficiency depends on the light intensity and relative humidity. Clean tools with water. Clean windows and smooth surfaces with a damp cloth.