Grease NLGI3
HEAVY DUTY GREASE
Temperature, high pressure and water -resistant.
Protects against corrosion, prevents rust from fitting and getting stuck.
Contains anti-wear additives.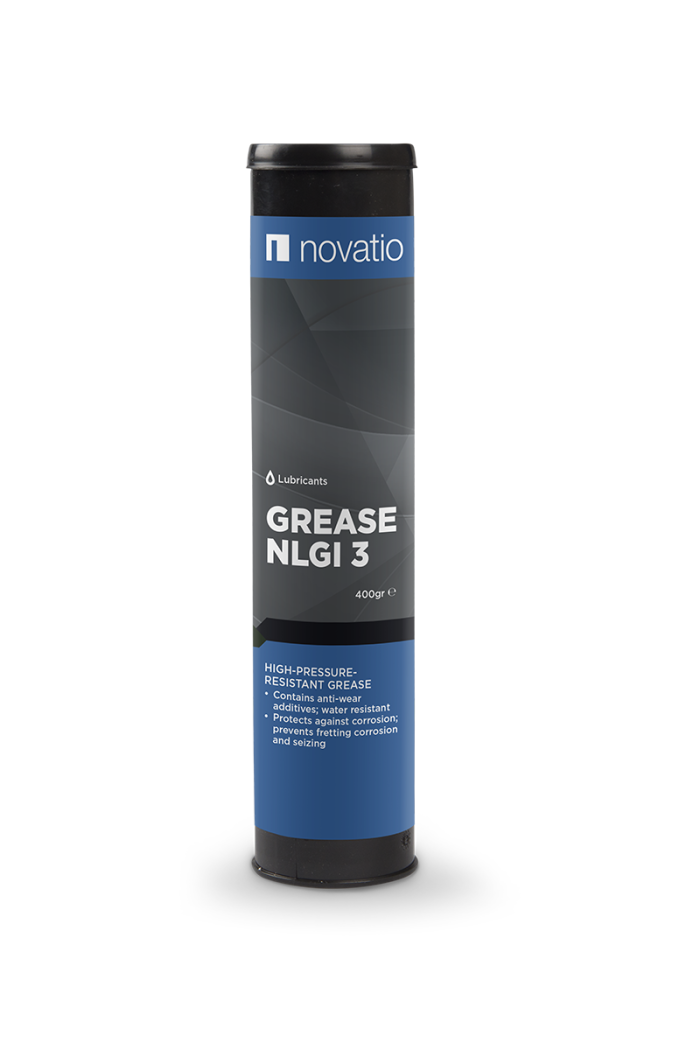 Packaging
231150000 - Grease NLGI3 - tube 400gr
Description
Light-colored heavy duty fat based on long-term stable Lithium-12-Hydroxy stearate soap.
Suitable for long-term lubrication of roller and slide bearings, even under heavy loads.
Reduces wear and tear thanks to very good high-pressure resistance and good temperature resistance.
Application
for motor vehicles, bearings, water pumps for heavy duty.
for slow and fast running bearings as a long-term lubrication (bottling machines, sealing machines), even in moist surroundings.
for construction equipment and agriculture equipment, protects bearings against dust and humidity
as sealing grease.
for conductors and cable cars of elevators.
Technical information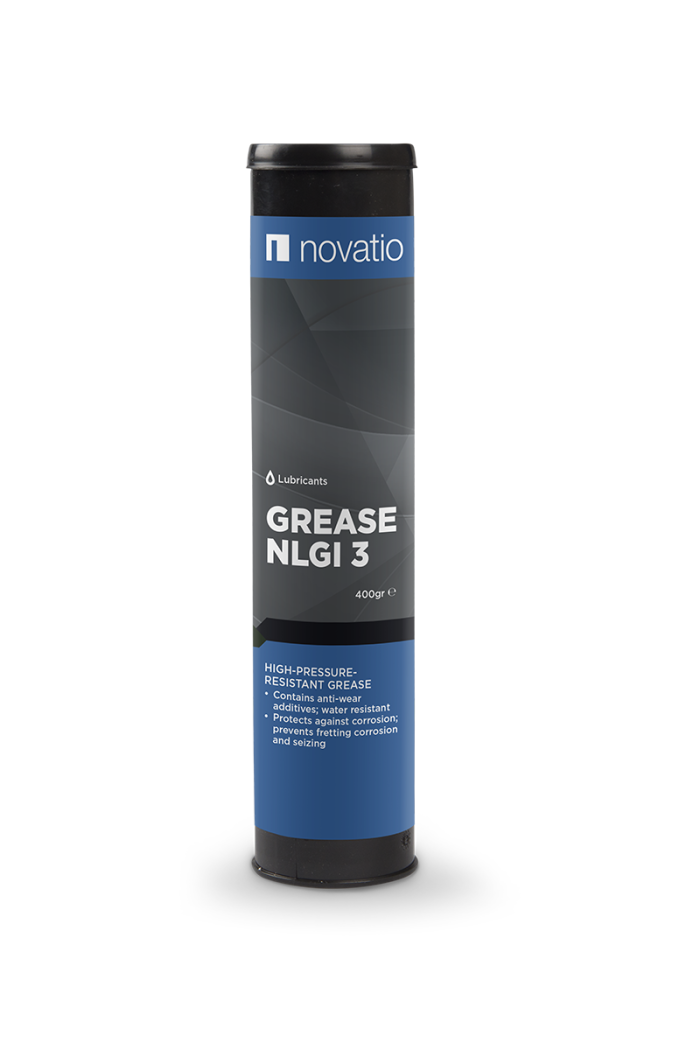 Grease NLGI3
HEAVY DUTY GREASE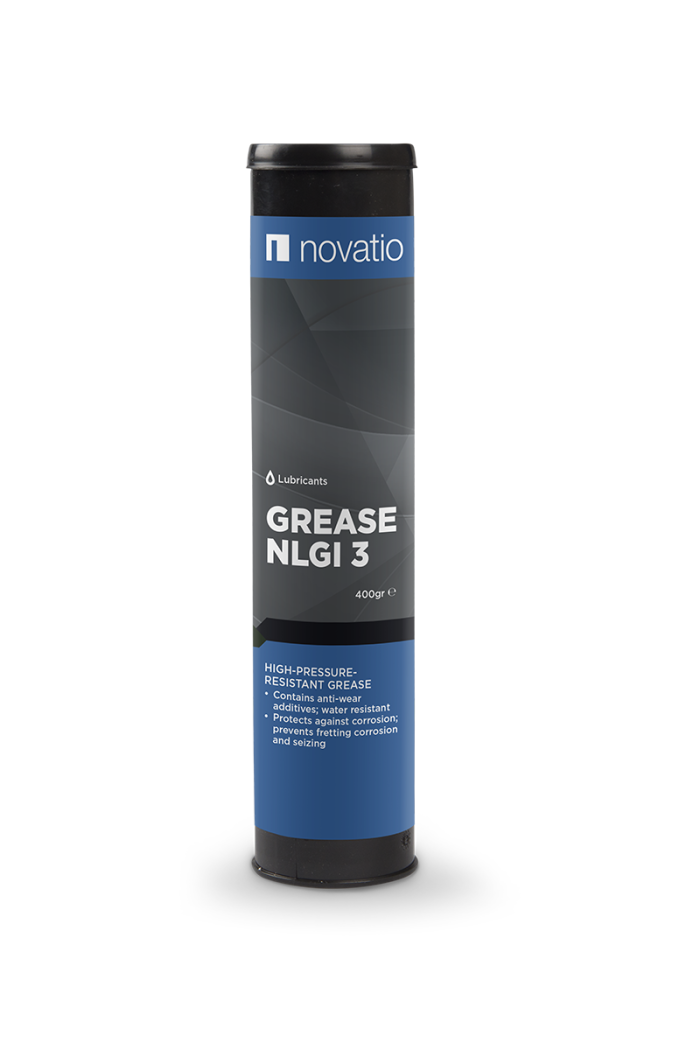 Base oil: mineral oil.
Colour: yellowish.
Penetration, worked: 220-250 / 0,1 mm.
Dropping point: 190°C.
Temperature range: -30°C up to +130°C shortly upto+150°C.
Water resistance: completely resistant.
Copper corrosion: Corrosive Grade 1.
xidation stability: < 0,35 bar.
Mechanic-Dynamic-Test: pass B/120°C.
Kinematic viscosity: 290 mm²/s at 40°C 20 mm²/s at 100°C.
Shelf life: 80 months, dry, cool and frost-proof.
Instructions
Fill roller bearings half and fast running bearings for 1/3.
Completely fill slow-running bearings.