Topflux RoHS
LEAD-FREE CONNECTING, SOLDERING, ISOLATING AND SEALING MULTIPLE CONDUCTORS
Connects both flexible and rigid conductors of different diameters.
Perfect watertight connections.
Visual inspection of the connection through transparent insulation.
Temperature resistant from -60 ° C to 130 ° C.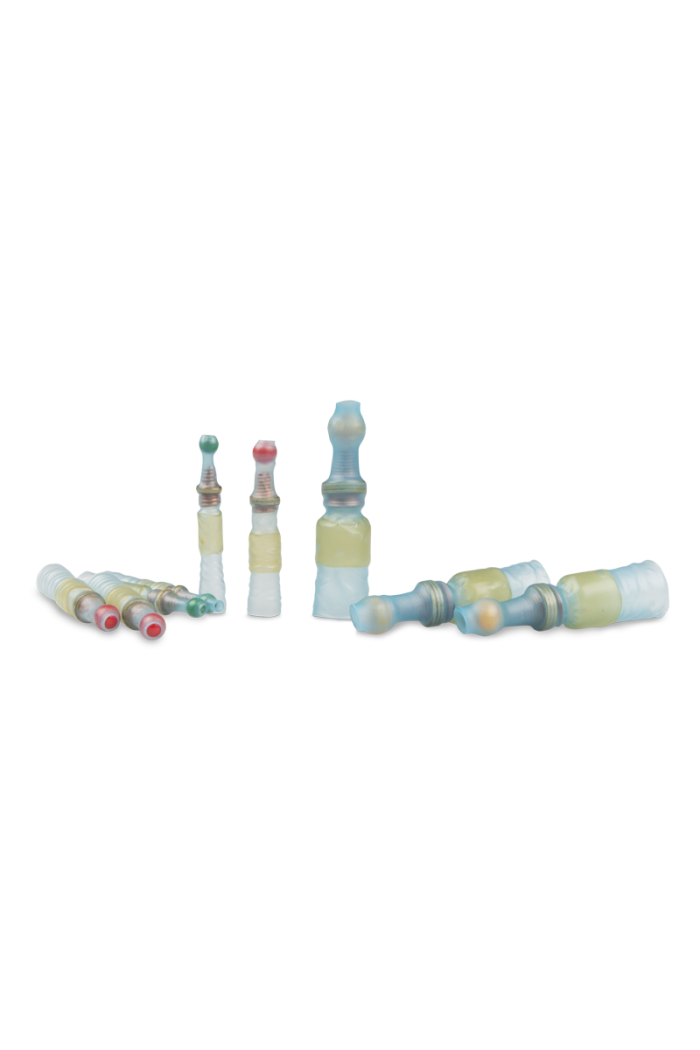 Packaging
830211000 - Topflux RoHS - 4mm - green - 50pcs
830221000 - Topflux RoHS - 4,5mm - red - 50pcs
830231000 - Topflux RoHS - 7mm - blue - 50pcs
830241000 - Topflux RoHS - 9,5mm - yellow - 100pcs
Description
For electrical connections in applications where no compromises can be afforded in terms of quality, reliability, service life and water resistance.

Is extremely easy to install, the quality of the connection can be checked visually, no special tools are required for installation and four sizes are sufficient for total cable thicknesses of 0.7 to 12 mm.
Can be applied to braided (flexible) and solid (rigid) conductors, both for copper and tinned versions, whether or not in combination.
The shrink sleeve is a flame-resistant kynar polymer with a high insulating capacity. The end is perfectly sealed with a ceramic ball. Inside is a spiral of square copper wire to tighten the conductors. The pewter solder ring with built-in flux, which sits around the copper cone, ensures a firm connection without loss of voltage. The sealing ring made of thermoplastic adhesive seals the entire unit completely.
Technical information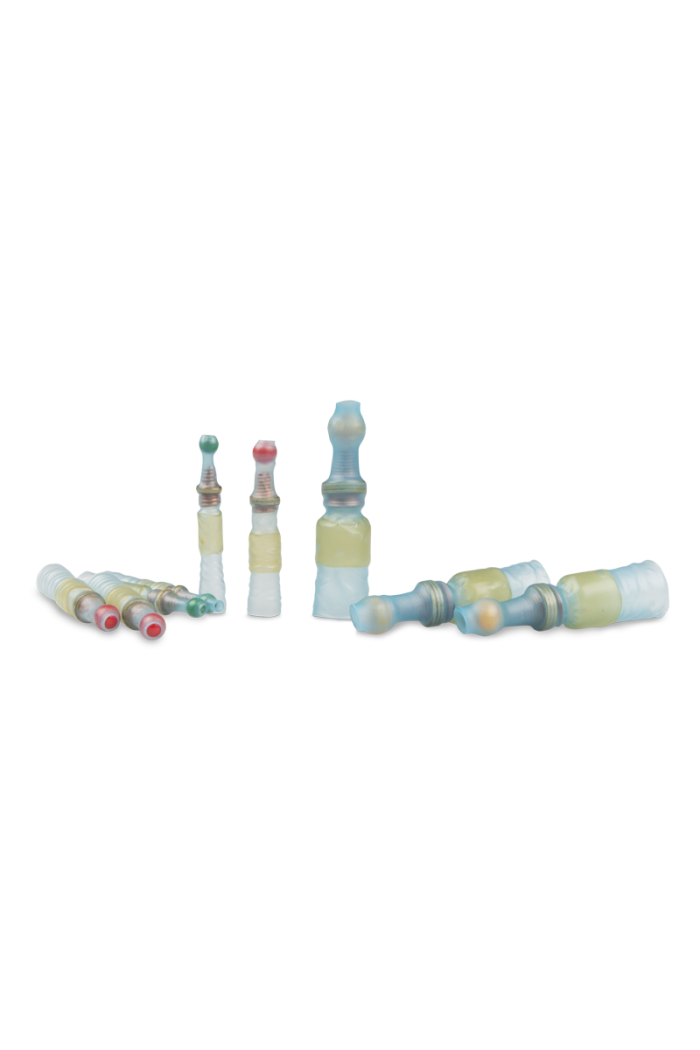 Topflux RoHS
LEAD-FREE CONNECTING, SOLDERING, ISOLATING AND SEALING MULTIPLE CONDUCTORS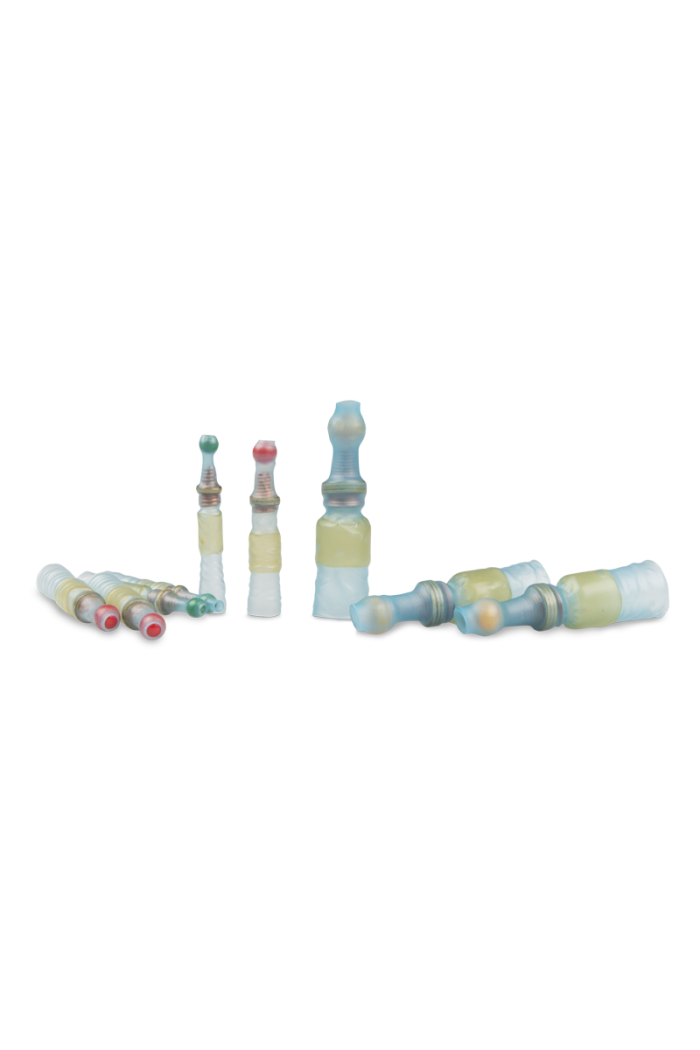 Upper sealing: ceramic ball - colour coded.
External wall: flame-retardant kynar polymer.
Solder ring: Sn42 Bi58 per ANSI / J-STD-006 with incorporated flux.
Sealing ring: heat-meltable adhesive.
Copper spiral: spiral of square copper wire for increased mechanical resistance.
Voltage loss: < 0,002 V.
Connection resistance: < 0,004 Ohm.
Electrical resistance: 109Ohm.
Installation temperature: 138°C.
Temperature resistance: -40°C tot +100°C.
Breakdown voltage: > 600V.
Certificates: Cebec and IP68 KEMA.
Instructions
Determine the diametre : the below mentioned diameters concern the outside diameter as measured on the isolation.
green: 4 mm
red: 4,5 mm
blue : 7 mm
yellow: 9,5 mm
Strip 15 mm of the wires.
Use a heat source such as the Novaflame Multi Torch, equipped with a deflector.
Slide the guides into the Topflux and rotate them by a whole turn to get a mechanical connection.
Heat the Topflux, starting at the copper cone, until the solder ring flows between the wires. Heat for another 6 seconds after the flux has melted away.
Heat the sealing adhesive until the cables are sealed.
Allow it to cool.