Uni-Paste
CLEANING, POLISHING AND PROTECTIVE PASTE
Safely removes dirt, oxidation and rust.
Easily spreadable.
Gives a wetlook high gloss after polishing most metal surfaces.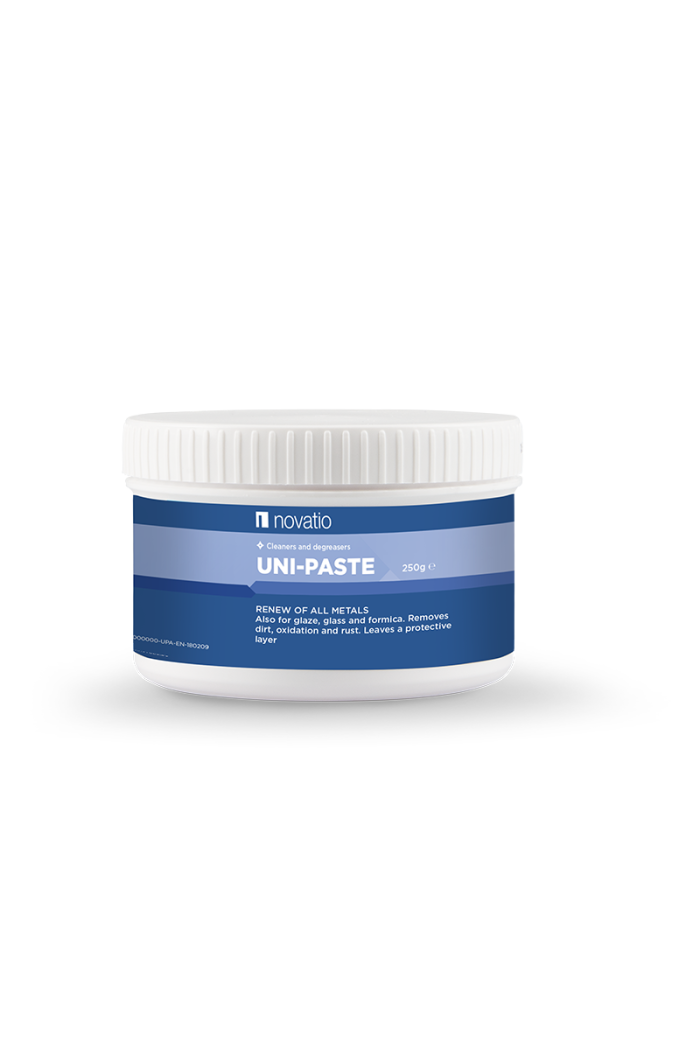 Packaging
479001000 - Uni-Paste - pot 250gr
Description
A cleaning paste that does not scratch soft materials and quickly removes dirt, oxidation and even rust.
Gives a marvellous gloss effect and leaves a protective layer, which is resistant to moisture, oxidation and carbonic acid.
Application
Renews aluminium, stainless steel, copper and brass, chromium, tin, nickel, iron, glaze.
Excellent results on stainless steel wash basins, exhaust hoods and their ducts, corroded hot plates, s.s. pipes, aluminium windows, glazed surfaces, tin objects that show signs of black oxidation, copper door handles and ornamental objects, granite working surfaces, ... .
Rims, exhausts, forks, grips, rear axles, motor parts, mirrors, all chrome accessories, ... .
Hubcaps, aluminium rims, lamp supports, decorative covers of headlights, chrome protective bars, tool boxes on trucks, chrome exhausts, chrome decorative strips, etc.
Technical information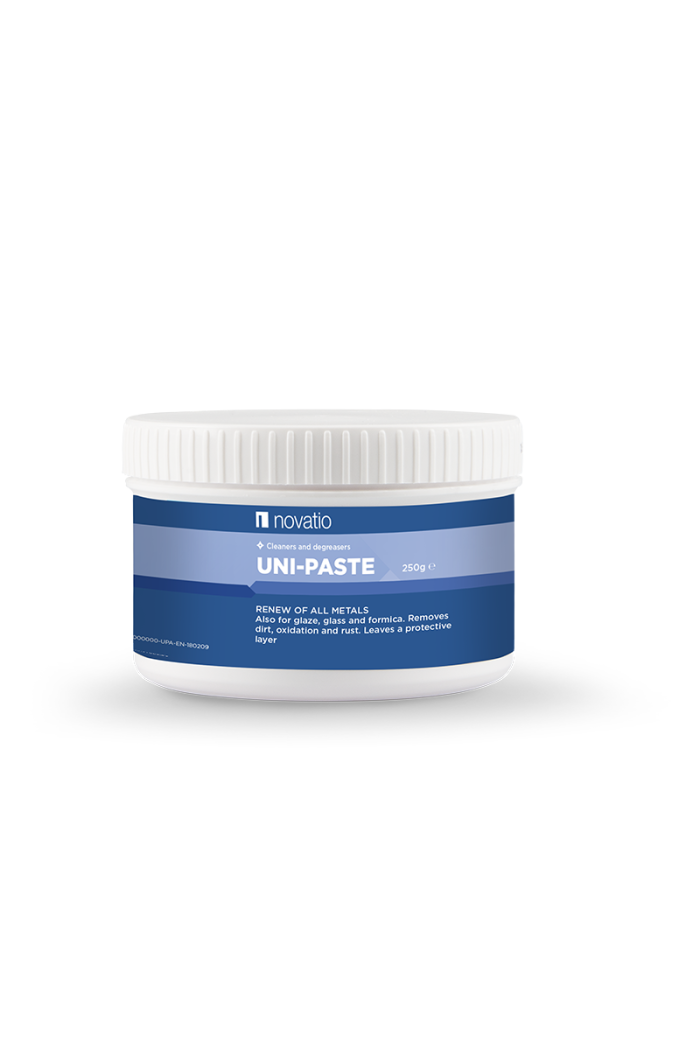 Uni-Paste
CLEANING, POLISHING AND PROTECTIVE PASTE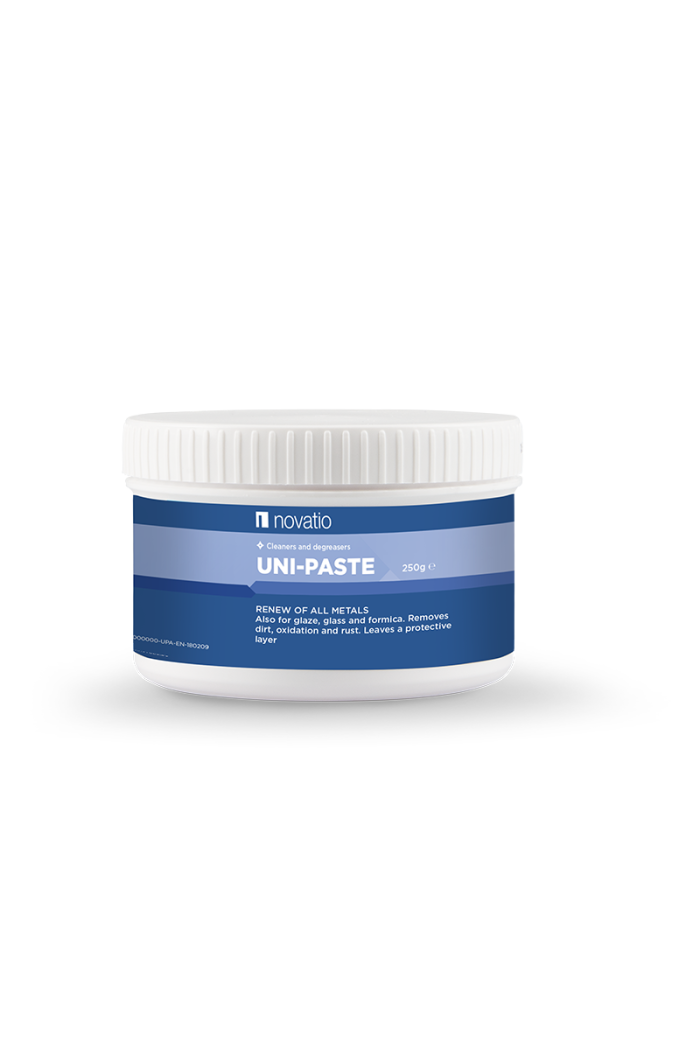 Composition: e.g. hydrocarbons, alkanes, cyclic and aromatic substances.
Melting point: 0°C.
Boiling point: 100 - 200°C.
pH: 8,3.
Odour: characteristic.
Vapour pressure at 20°C (hPa): 23.
Relative density at 20°C: 1,240.
Appearance at 20°C: paste.
Colour: pink.
Flaspoint: 72°C.
Water solubility: forms an emulsion with water.
Shelf life: 36 months, keep dry, cool and frost-proof.
Safety measures: consult the Safety Data Sheet.
Instructions
Apply with a clean cloth.
Let it work for about 10 minutes.
Polish with a soft woolen cloth.
Do not apply too much product to facilitate polishing.